BRISTOL, Va. — Lacey Robinson is Bat Girl.
No, not the superhero, although some might beg to differ. The Tennessee High senior is a longtime bat girl for the Bristol Pirates, a minor league baseball team based in Bristol, Virginia.
Lacey, 16, has served in that role for the team for eight years. In this position, she is responsible for a number of important duties, including getting the field ready for the game, providing extra baseballs for the umpire, retrieving foul balls during the game as well as the bats after players hit the ball, providing water and towels for the players and clearing the field after the game.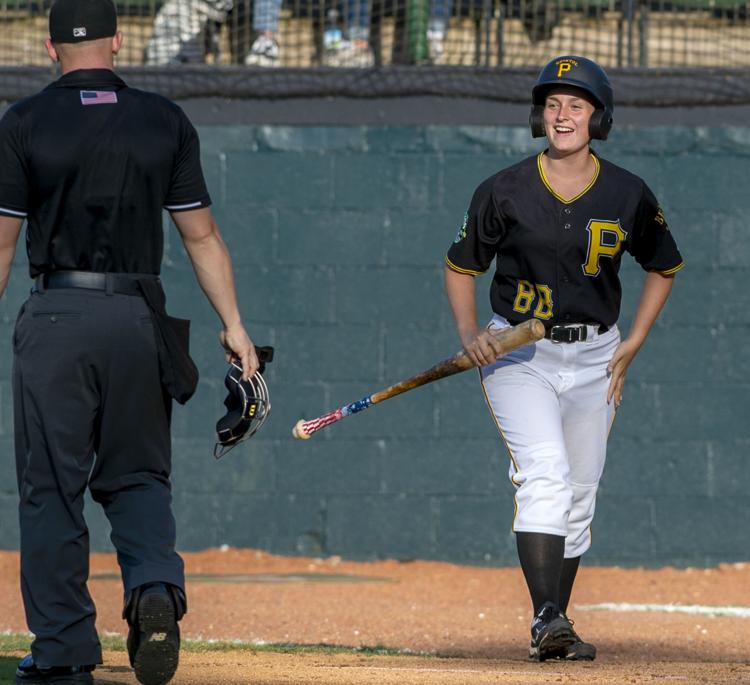 Lacey came into the position by chance when one of the bat girls did not show up for a game. She was attending the game as a spectator, and she was asked if she would like to stand in for the absent bat girl. Lacey was happy to, and soon she was filling in whenever needed. When the two bat girls serving the team graduated and left, Lacey was a shoe-in for the job. Now she has been full-time bat girl for almost five years.
"Ever since I've been asked to fill in for that first night, I've always enjoyed it, and I've just kind of stuck with it," she said. "I really like getting to know the players from other countries, because the cultures are different and languages are really different. I have been able to meet people from Africa, the Netherlands, Australia and the Dominican Republic. They come from everywhere, and it's so cool to see how people from all over the world can just interact together."
In the course of meeting players from other countries, Lacey has learned a few things. For example, she has started learning to speak Spanish.
"Some of the Dominican players will come over and say something in Spanish, and I won't know what it means, so now they're trying to teach me," Lacey said with a laugh.
This hunger for knowledge characterizes many aspects of Lacey's life, and once she starts something, she works hard toward her goal. She is a member of the Beta Club, an honor roll student at Tennessee High and has taken many honors and college level classes. In addition, she works a second job at Sweet Frog. She also competes on the THS swim team and rides horses. After graduating from high school, she plans to attend Northeast State Community College in Blountville, Tennessee.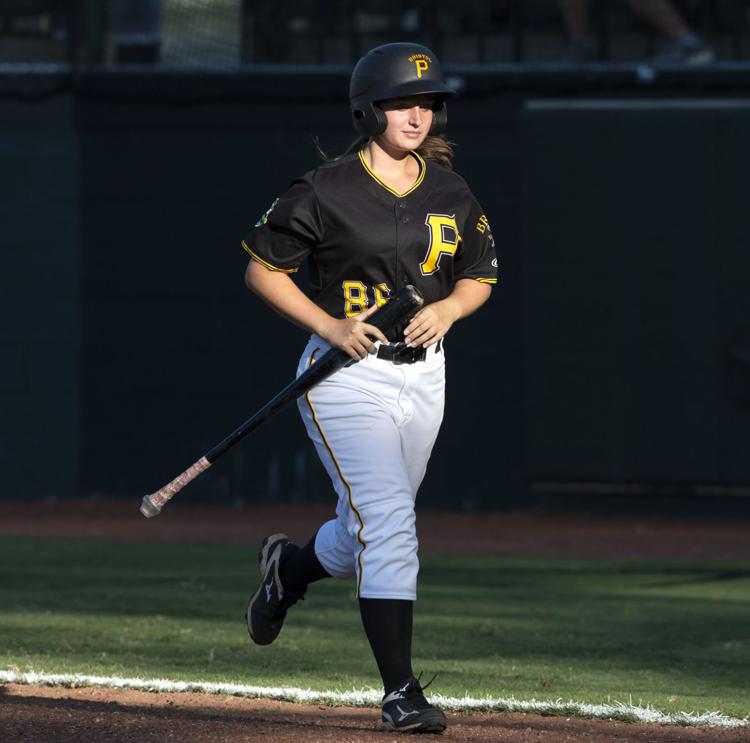 Lacey's run as the Bristol bat girl is "almost twice as long as the average Major League baseball career," said Tim Davis, an English teacher at Tennessee High. "She is the perfect candidate for a college in search of intelligent young people who know the value of commitment."
Bristol Pirates General Manager Mahlon Luttrell dreads the day when Lacey graduates and leaves the team, though he says he hopes they can entice her to continue to work for the Pirates during her summer breaks from college.
"Lacey has really done an outstanding job since she's been with us," he said. "She is attentive, just jumps in and does whatever it takes to do the job. It's been very refreshing to work with her. She's a great young person. She does everything it takes and actually goes beyond."
In spite of having been hit by a few ricochet foul balls, Lacey has never wavered in her commitment to the team. As bat girl, she wears the team uniform, which includes a helmet, and she has not had any injuries in spite of the hits. She has also helped train other bat girls and boys.
"Lacey has been at this for quite some time considering her still young age," said Mark Young, one of the Pirates' vice presidents who oversees the position of bat girl or boy. "I've seen her grow up at the ballpark and enjoy being around her. She is a leader now, sharing what she's learned with the new bat boys and girls coming in. She represents her family well as well as the Bristol Pirates. Seeing her work and having fun at her job, I'm sure in her adult life she will do well."