ABINGDON, Va. — U.S. Sen. Tim Kaine was in Abingdon on Friday to learn about the region's need and efforts to train residents for thousands of vacant manufacturing and technical jobs as well as drug addiction recovery efforts.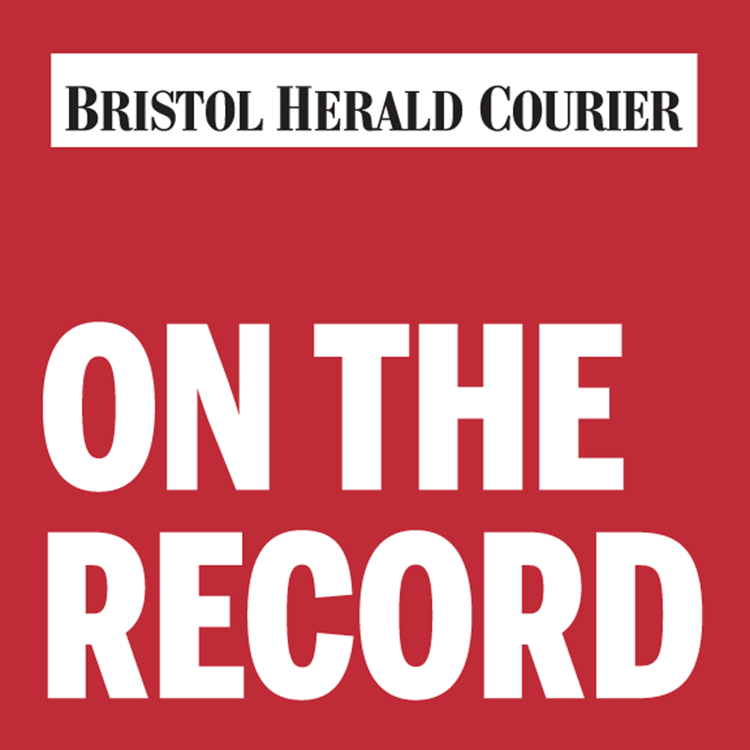 He talked to employers at Virginia Highlands Community College's "Get HIRED" Career Fair and spoke at the graduation ceremony of four Washington County Drug Court program participants. The stops were part of a three-day swing through the Shenandoah Valley and the Southwest and central portions of the state.
Kaine, a Democrat who is seeking reelection, told the Bristol Herald Courier that his top priority is amending the federal Higher Education Act, as part of its reauthorization, to allow the use of Pell grants for career and technical education, or CTE, classes so more people can afford to take them to obtain "high quality" CTE jobs or advance in their current jobs.
In March, Kaine and U.S. Sen. Rob Portman, R-Ohio, introduced the Jumpstart Our Businesses By Supporting Students, or JOBS, Act, which would amend the Higher Education Act to expand Pell grant eligibility to students enrolled in job training programs that are at least eight weeks long and lead to industry-recognized credentials and certificates, according to a news release. Eligible programs would be required to offer training that meets the needs of the local or regional workforce.
There are 7.3 million vacant U.S. jobs, which is due, in part, to a shortage of qualified workers, according to the release.
"If we do the Higher Ed Act right, we should be able to meet some of those workforce needs," Kaine said. "It's my top priority, and I'm happy that America's community colleges have also said it's their top priority. … Increasingly, students on community college campuses are not just signing up for the 14-week-long college semester courses. They're signing up for intense, short-term career and technical training. … You can get a job right away, but Pell grants can't be used if the course is not as long as a college semester, even if it's more intense and there's more hours in the classroom than a college semester."
At the VHCC career fair, Kaine asked employers if the students interested in their job openings are qualified. Those he spoke to said they were "impressed" by students' skill sets, he said.
One of those companies was Volvo Trucks North America. Recruitment Coordinator Emily Bryant told the Herald Courier she and Associate Labor Relations Representative Cindy Robertson were "pleasantly surprised" with the high number of qualified people who said they were going to apply for maintenance and welding openings online because they have trouble finding qualified candidates. Around 75 people showed interest in all of the openings at Volvo and, of those, 60 percent said they were going to apply for the maintenance and welding openings, they said.
VHCC Career Services Specialist Traci Mitchell said more than 500 people attended the three-hour career fair to apply for jobs with 41 employers in the region. Navy, Army, Army National Guard, Air Force and Marine Corps recruiters were also on site. Some of the employers also reserved time to interview potential candidates.
"Twenty years ago, two thirds of the students at community colleges were [there] to get an associate degree and maybe transfer to a four-year [university]," Kaine said. "Today, it's maybe more like 50/50."
He added that at community colleges in Virginia around half are in school for associate degrees, and the rest are seeking a credential or certification to help them advance in their current jobs.
Another focus of Kaine's tour is combating the state's opioid abuse crisis. Part of that, he said, is being a "big believer" in drug recovery court programs, including the one in Washington County.
The county's four-phase program, which takes a minimum of 18-24 months to complete, is for adult criminal offenders who are experiencing drug and/or alcohol dependence problems. Participants are provided services to help them "learn to live and thrive" without alcohol or drugs. The program requires frequent court appearances, random drug and alcohol screenings, individualized substance abuse and mental health treatment as well as intensive supervision, according to the participant handbook.
Since it began in 2011, 31 participants have graduated from the program, according to Program Director Chris Brown. Of those, only two re-offended after graduation. Thirty-four participants have not been able to complete the program.
"The drug court model is a really effective model for helping people, especially people who it might be the first time they've been arrested or charged," Kaine said. "If they get through this tough program, they can have their charge dismissed. … We need more of these programs and the model has really worked."
He added that he's "really impressed" with Washington County Circuit Court Judge Randall Lowe, who presides over the county's program, and court personnel, probation officers and other officers who make the program a success.
Earlier this week, Kaine visited Fishersville, Wytheville, Wise, St. Paul, Lebanon, Pulaski and Blacksburg. He'll be in Charlottesville today.
During his stops in Southwest Virginia, Kaine held roundtable discussions about the Higher Education Act and JOBS Act and efforts to combat the opioid crisis in the region. He also toured the Carbon Research and Development Co.'s research facility in Wise and met with Wise and Russell county officials at Sugar Hill Brewing Co.