ABINGDON, Va. — Kyle Douglas Hayes stepped out of the circuit courtroom in the Washington County Courthouse and pointed to cramped jail cells down a narrow hallway.
"The holding cells are half the size of what they should be," said Hayes, the sergeant of court security and transportation in Washington County.
One cell is for men, the other for women. A curtain hangs over the front of each barred door. But, in between, there's an elevator — a point of access to the courtroom by circuit court judges.
"The judges will come right off this elevator," Hayes said. "And they have to walk right in front of all the inmates that are sitting here, which is not ideal, because they can spit on the judges, throw things at them — or whatever. They've attempted to spit on them, but, luckily, that's why we've put these curtains up here."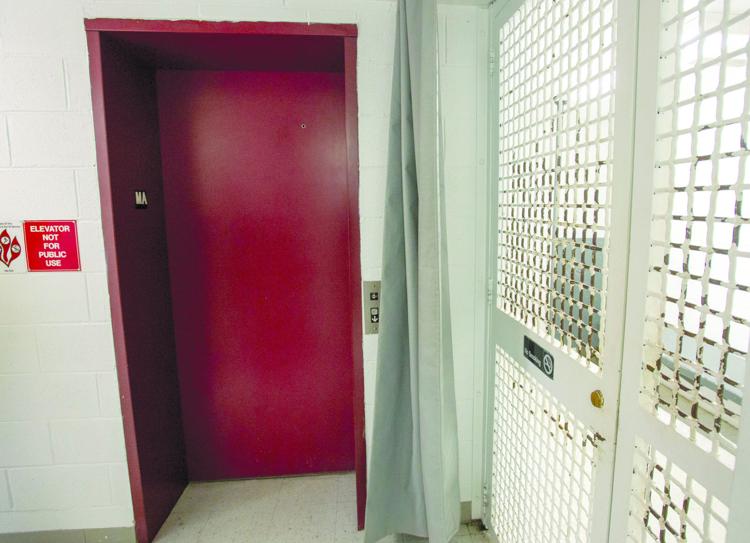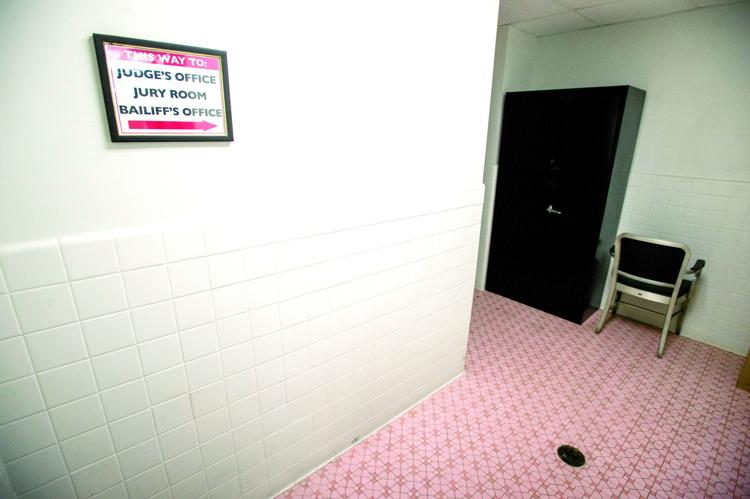 "Have a true, secure hallway, where the only individuals in that hallway would be the inmates," Hayes suggested.
This potentially volatile space is actually only one of about a half-dozen, too-close-for-comfort conditions at the county courthouse, standing at the center of Abingdon.
Inside, the courthouse is a fragmented maze of hallways, where quarters are cramped and security appears questionable.
Even the entryway, just off Main Street, poses a problem for officers, who have their backs against visitors as they pass through a security field.
Security issues are chief among the concerns for the 150-year-old courthouse, which actually consists of a handful of structures, built between the administration of President Andrew Johnson in the late 1860s and President George W. Bush's White House in the 1990s.
Outside, the aging structure lacks a large parking area.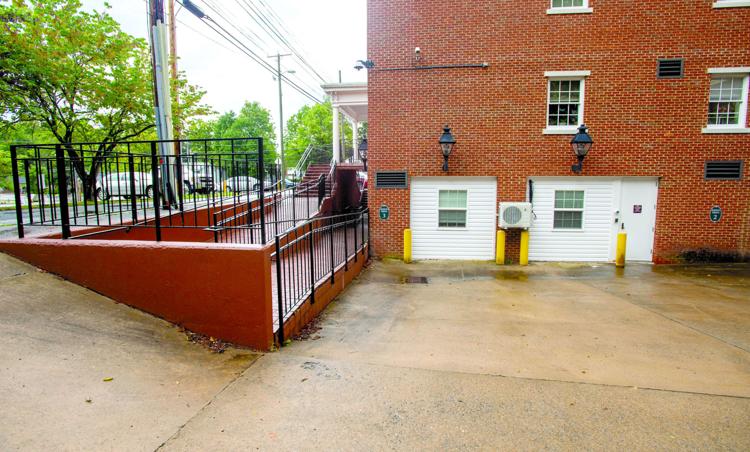 And that's yet another reason why the Washington County Board of Supervisors is now looking at a possible plan to get out of the courthouse and move elsewhere.
"It's not one thing," said Supervisor Mike Rush. "It's the sum total of security, access, parking, office space."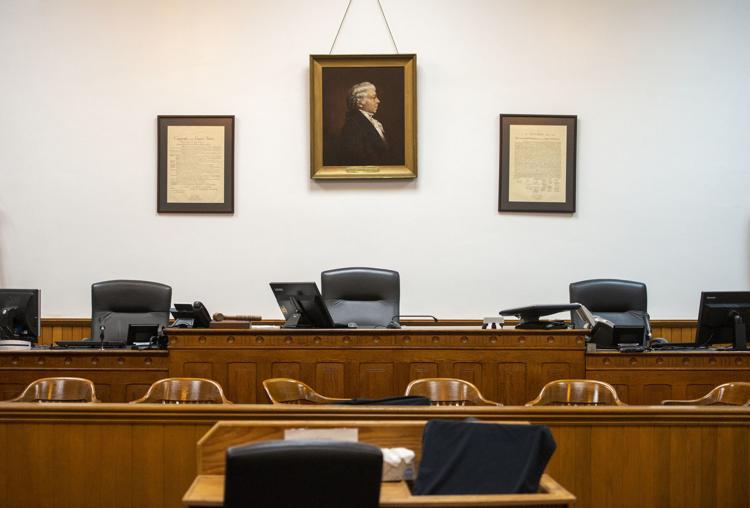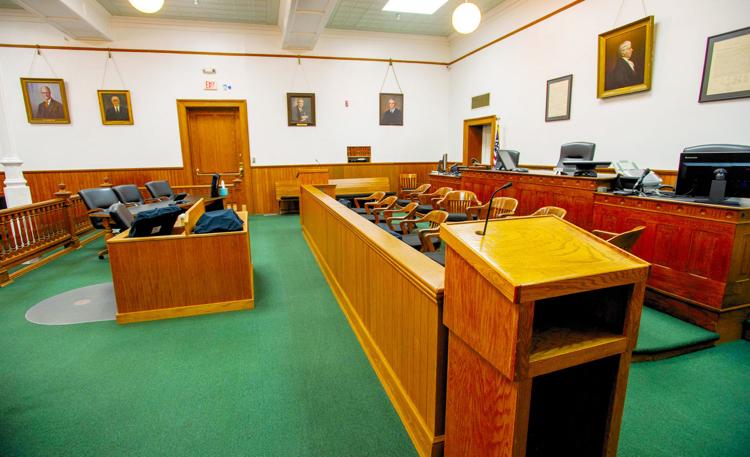 County Administrator Jason Berry says his staff hears complaints from citizens who say the courthouse lacks "adequate parking."
Building a parking garage in downtown Abingdon could cost $5 million — not counting the expense of acquiring property, Berry said.
And adding that garage — just like construction of more floors at the courthouse — could prove tricky, not knowing what kind of karst terrain lies under the courthouse property, Rush said.
All this — and more — is why county officials are eyeing the option of starting anew.
So now, on Nov. 5, voters will be asked in a referendum whether the Washington County Courthouse should be moved to 300 Towne Centre Drive — the location of the former Kmart — at a cost of $30 million.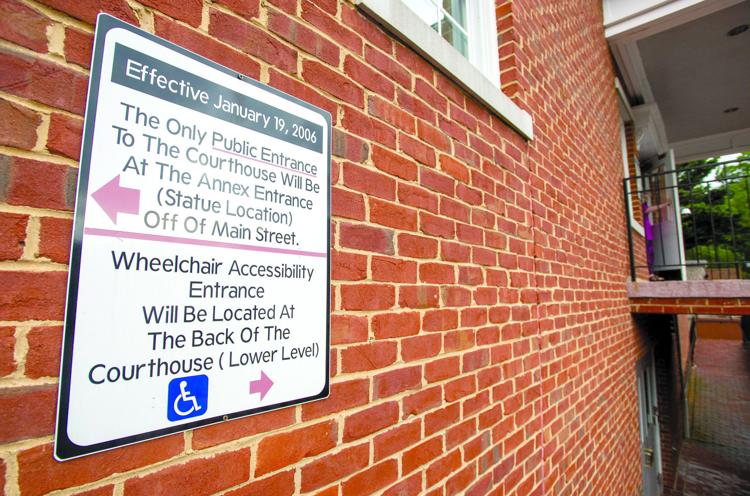 "Voters will decide," Rush said. "The people of Washington County, who this courthouse belongs to, will get to say, 'No, we're not moving out' or 'Yes, move it.'"
If that referendum fails and voters reject the move, another vote on moving the court could not appear on ballots again for 10 years, according to state statute, said County Attorney Lucy Phillips.
And if that happens, Rush said, the county will have no choice but to begin reconstructing — and expanding — the current courthouse, once proper geologic studies have been completed.
In that case, county leaders could potentially return to a 2016 engineering study to find solutions to the courthouse and use the so-called "Option One," which would solve space problems at a cost of about $24 million.
"That option never had a parking solution," Berry said. "Even though it may have dealt with the space issue, it did not deal with the parking situation."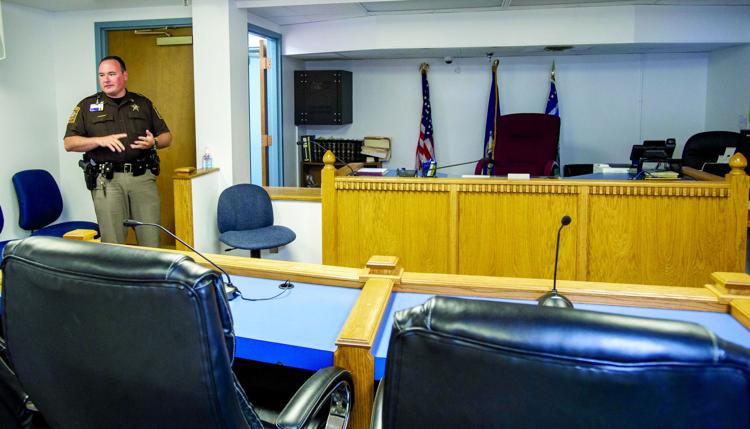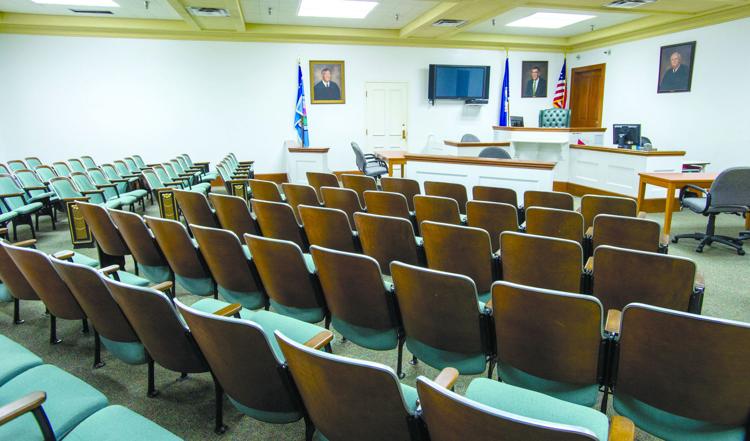 Berry suggests the multi-faceted county courthouse — with multiple courtrooms and offices — could become a town or county museum if the referendum passes and the courthouse is relocated to the Kmart building.
Repeatedly, Berry has also stressed that the historic courthouse is to remain standing.
On Tuesday, a resolution is slated to appear on the meeting agenda of the Board of Supervisors, as "Intent to Maintain Ownership of County Courthouse Property if Proposed Relocation Occurs."
This resolution states: "The county has committed the historic structure will not be torn down" and that the Board of Supervisors "commits to the long-term ownership, upkeep and maintenance of the county property as a courthouse or if relocated, the same level of quality maintenance for perpetuity."