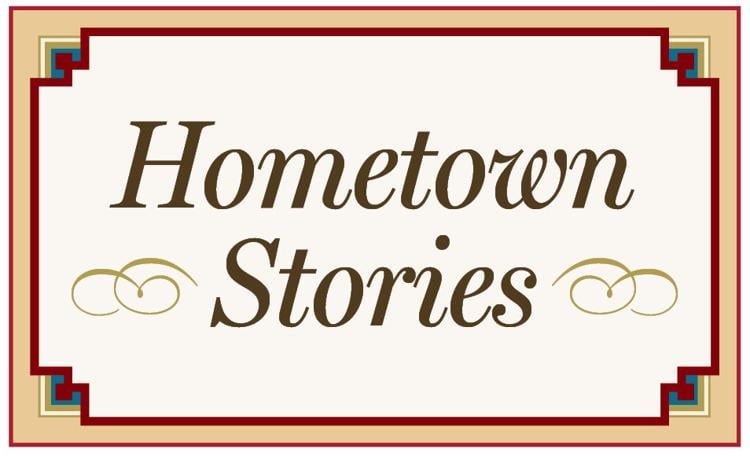 DAMASCUS, Va. — Ultra-marathoner Eric Grossman traded his running shoes for a bicycle when he pedaled into town on Wednesday, completing a 550-mile mostly-unpaved backcountry cycling route that traverses the state of Virginia from Washington, D.C., to Damascus.
Grossman, a professor at Emory & Henry College and a long-time endurance athlete, participated in the first Grand Depart bike tour on the TransVirginia Bike Route. He was the first finisher, clocking an estimated 106 hours for his four-and-a-half day trip — a full two days ahead of the other eight cyclists who participated.
Grossman, 50, whose had a career participating in endurance events, recently discovered cycling offers him some of the same challenges — and a sense of adventure — he receives as a runner.
"It's a great alternative to the demanding ultra-marathons I began when I was younger. Riding a bike lets you extend your athletic endeavors," he said.
Coming off the trail, Grossman reported that he was invigorated by the experience.
"My mind and my energy level felt great most of the time on the trip, including as I was finishing. Moving myself through national forests and then camping under a canopy of trees is invigorating for me.
"I bathed in the New River before my final overnight, so I didn't even feel a pressing need to shower. Of course, I felt the fatigue — mostly the ache in my neck, back and hands, from being bent over my bike," he said.
"For much of the ride, my mind was occupied with staying on course and upright on my bike. The route was very challenging because it crisscrossed the mountains on steep and technically challenging off-road tracks. I also had to think about where and when to eat, drink and re-supply.
"On the relatively few stretches where my mind could wander, I thought about some of the projects I am working on at Emory & Henry and at home that would need my attention when I finished."
A route to economic development
David Landis, who created the TransVirginia Bike Route two years ago, hopes the new trail will bring more visitors and economic development to the town of Damascus and Southwest Virginia.
Landis was available for a phone conversation on Thursday while biking the route to Damascus. He is president of Village to Village, a specialized trail development firm, and has worked with trail development projects for more than a decade, primarily outside of the country in the Middle East, Europe and China, where he works on routes and publishing guide books.
"The TransVirginia Bike Route crosses the whole state of Virginia, and 60% is on gravel and forest roads and rail trails like the Virginia Creeper Trail," said Landis.
"It's a challenging ride. It's up in the mountains most of the time, and there's a lot of climbing. But, it's not like a mountain trail where there is a narrow, rocky track. The idea is it's more physically challenging and remote but it's a route that connects a lot of small towns, national forest sites, small communities and country stores.
"Gravel cycling is really growing all over the world. The benefit is people get away from traffic because gravel roads are used less frequently," he said.
"So many routes come through Damascus. I hope this will be another way that Damascus gets connected to other parts of Virginia. It puts Damascus on the map, I think, for a lot of people to have this kind of experience.
"People have ridden the Great Divide Mountain Bike Route in the West through the Rocky Mountains, but this is the way people can do it on the East Coast as a shorter version."
The adventure begins
Grossman's adventure began at 6 a.m. Saturday, May 18, at Lincoln Memorial.
Averaging 110 miles each day, he traveled alone on the self-supported bike-packing trip. He carried everything he needed for the lightweight off-road adventure, allowing him to camp overnight in the national forests in the Shenandoah Valley and to make stops along the way to resupply with food and water.
Occasionally, he drank from natural water sources when necessary.
A data book furnished by route organizers provided him with sources for food and water along the route.
"I had some great meals at little general stores," he said. "I arrived at a store near Staunton, Virginia, really early one morning. I wasn't sure they'd even be open. It was one of those places where the local men hang out and enjoy their morning coffee. I had a hot meal and talked to a couple of the regulars who come in every morning. That was fun."
Wildlife along the route also was a source of enjoyment for the biker.
Although he spotted a bear and cub from a distance, most of the animals he saw were turkeys and turtles.
"There was such an abundance of turtles," he said.
His chief complaint was from riding a bike that was built for speed instead of comfort.
Using a new bike frame, Grossman used bike parts he already had to construct a lightweight, high performance cross between a road and a mountain bike.
"A mountain bike would have been more comfortable, but less fast."
Grossman said the route consisted of mostly gravel national forest and country roads. He endured several sections of the mixed-surface bike route that were so steep and rocky he was forced to walk his bike instead of ride.
"Areas around Harrisonburg and Flagpole Knob were impossible to navigate on a bike with washed out and eroded bike tracks. I spent several hours pushing my bike up a mountain," he said.
The TransVirginia Bike Route wasn't Grossman's first biking adventure.
Two years ago, he went on a bike route from Oregon to Missouri, a route that predominately uses paved highways.
"It was quite different from the TransVirginia Bike Route, which is two-thirds off road," Grossman said.
He's confident that cycling will be part of his future.
"I think David Landis has struck on a great idea for eco-tourism. I'd like to help connect gravel cycling routes through our public lands," he said. "Promoting bicycle tourism through our rural communities seems like a win-win."