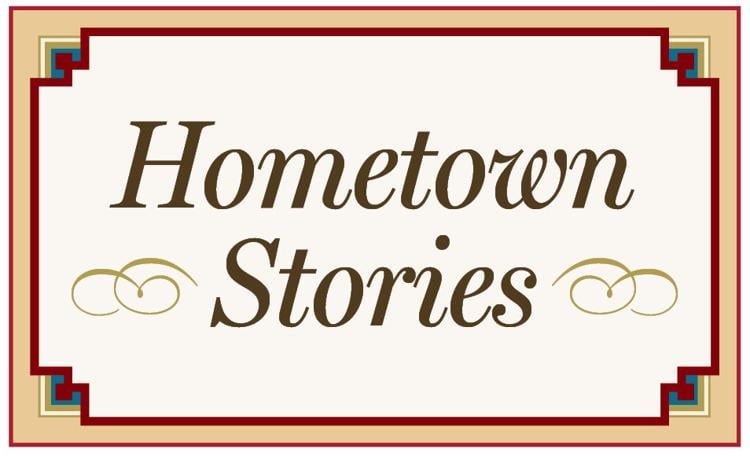 KINGSPORT, Tenn. — A treasured art set gifted to a young, budding artist has helped her on the way to artistic fame.
Katie Fillers, 11, has always loved drawing.
"She has been drawing since she was three or four years old," said Katie's mother, Tammy Fillers. "She has always loved crayons, markers, all that stuff. She used to make little books and we'd staple them together and she would draw a little picture on each page."
As she grew up, Katie continued to develop her interest in art. So last year, her uncle, the late Sullivan County Sheriff's Sgt. Steve Hinkle, gave her an art kit. The kit, which came in a wooden box, contained an array of art supplies, including colored pencils, oils, pastels, paints, paintbrushes, pencils, markers. The gift is especially meaningful since Sgt. Hinkle was killed in the line of duty earlier this year.
Katie has made great use of it and recently used it to create a picture for the Doodle for Google contest, in which students at schools across the country submit their image of the word "Google." The students were told to create an image of Google that expresses "when I grow up, I hope …."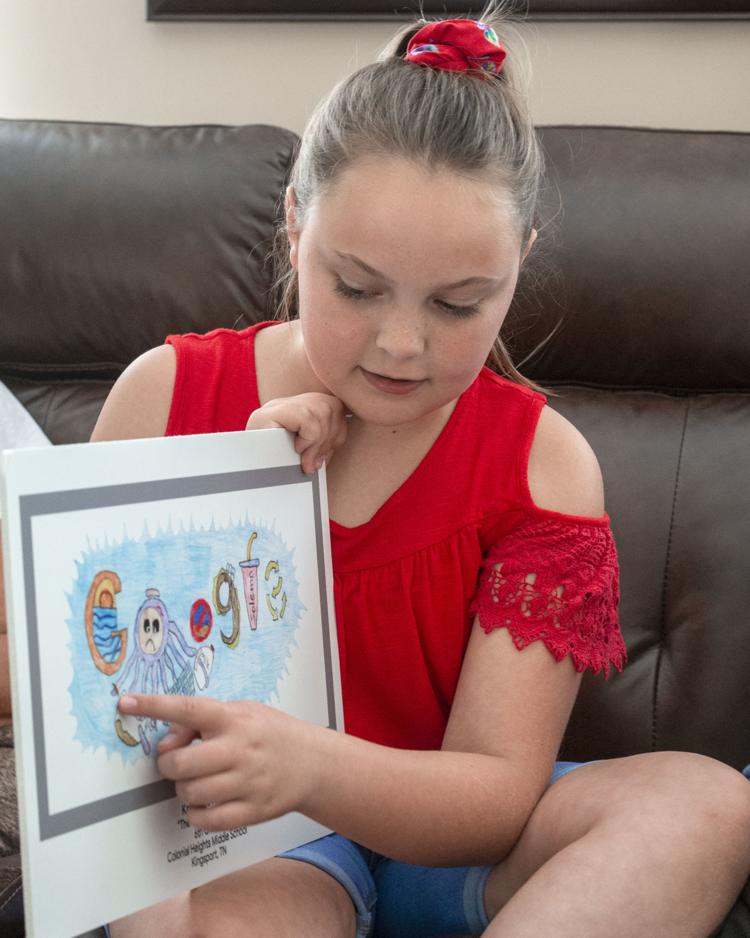 "My hope was that the oceans are clean," Katie said. She explains that her picture, which she drew with colored pencils from her art kit, contains an octopus with scrapes and litter stuck on his tentacles, an eel trapped in plastic rings and other images that show the results of litter and pollution.
A student at Colonial Heights Middle School in Kingsport, Katie drew the picture as part of an assignment in her art class. Just prior to the contest, she had learned in science class about the garbage piles in the ocean. She also vividly remembers an image of a dead bird with its insides filled with plastic. Katie says she immediately wanted to help.
Katie also supports an organization called 4Ocean, which removes plastic waste from the oceans. She even has a bracelet from 4Ocean, made out of plastic that has been taken out of the seas and recycled.
As school drew to a close this May, Katie was surprised during an assembly when the principal called her up to the stage.
"I thought I was in trouble," Katie said with a laugh.
Instead, she learned that her doodle had been selected as the state winner for Tennessee. She received balloons and presents from Google; the company also gave her a new Google Chromebook as part of her prize for winning at the state level.
Now, Katie is in the running for the national award. The online voting ended Friday, June 7, and national winners will be announced June 28. The judges were Jimmy Fallon, Kermit the Frog and 2018 Teacher of the Year Mandy Manning.
The top five winners of the contest will get an expense-paid trip to Google headquarters in San Francisco, California, where the final selection will take place. Each of the top five contestants will receive a $5,000 scholarship. The overall winner will receive a $30,000 scholarship plus a $50,000 technology award for their school. The winner's Google picture will also be used on the website for a day.
"I'm very proud of her," Fillers said. "She's a good kid. She's got a good heart. She loves people and she has a kind heart for people and animals."
In addition to her artwork, Katie made honor roll at school this past year. She also plays the flute, and participates in dance, softball and swim team. She enjoys playing tennis and going biking with her father, Frank.
Katie plans to stick with her passion for helping the oceans and its inhabitants. She wants to study marine biology in college – which hopefully will be paid for by a scholarship from Google.
"Katie has done well with everything she does," Fillers said. "She starts something new and in no time, she does it like it's nothing. She's really going to go places."