ABINGDON — As Nina Cipriani's 16th birthday approached, she was given the choice of a dog or a horse for her present. She settled on a Doberman — a simple decision that led to a lifelong passion, an award-winning career and some rescues that likely saved lives.
More than 40 years later, she works professionally in K9 behavior counseling and management and trains dogs for search and rescue missions.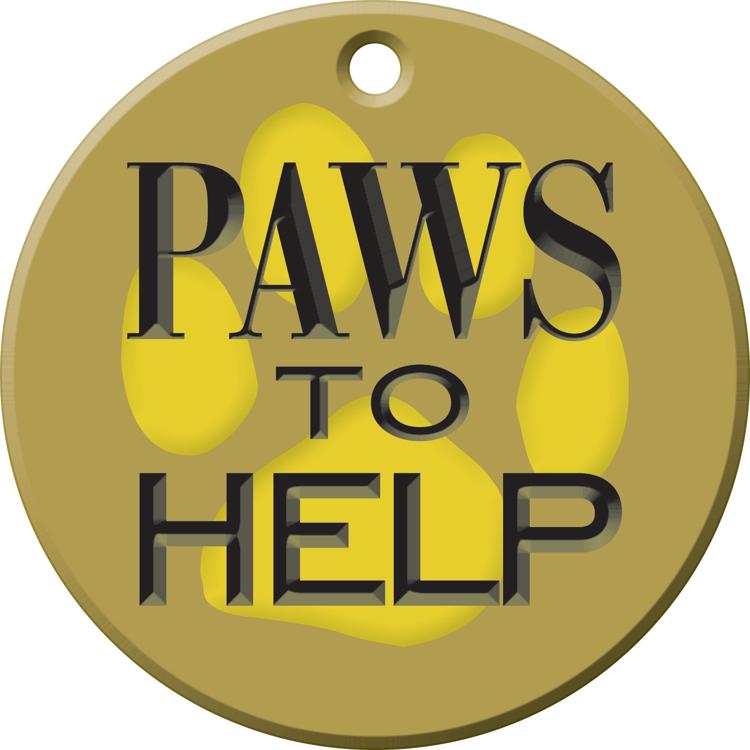 "I've trained, I've bred and I've shown dogs," said Cipriani, 58. "I've groomed dogs. I've trained professionally. And to me, it is the most honorable thing I've ever done with dogs. It is taking what I've loved to do my entire life and applying that to a humanitarian effort. And so for that, it doesn't get any better."
Cipriani is a founding member of the Black Diamond Search and Rescue K9 group, the only K9 search and rescue team in Southwest Virginia. Black Diamond is based in Marion and has personnel across Southwest Virginia and Northeast Tennessee. They can be called by law enforcement to any part of the state.
Cipriani started her search and rescue career in 2007 at the age of 47. But the first dog she tried to train did not work out.
That's because search and rescue dogs have to be cut from a different cloth — able to withstand the distractions, stress, heat and hours involved in search and rescue.
To be considered for search and rescue, a dog needs to want to work toward something and they have to be driven. A lot of times, the type of dog needed does not make the best household pet because they are usually very active and intelligent.
"That's why you'll see people from the Department of Corrections and law enforcement pull dogs from the shelter," she said. "You find a dog that is crazy over his ball or his tug or whatever, and he washed out as a family pet because you can't keep him in the yard, and he destroys the house. That's why you look for a dog that can focus on one thing."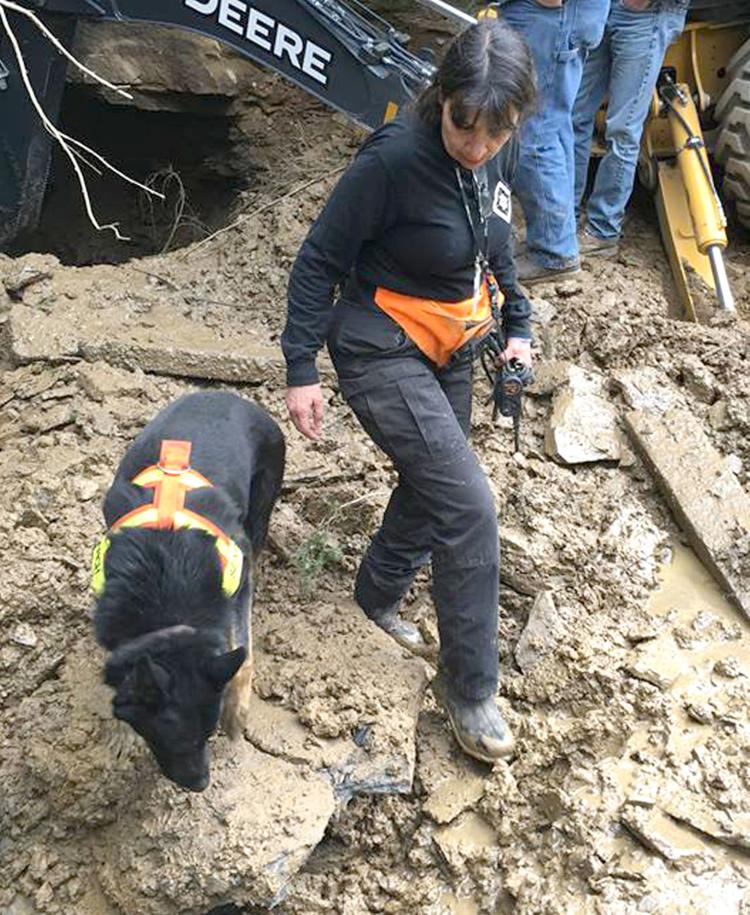 Focus and drive are the two main qualities needed. Once the right type of dog is found, training begins.
Cipriani said she starts by finding out what reward works for the dog and training them to take a specific action to obtain the reward. Then the reward is attached separately to the job trainers want them to do.
In some cases, it will be to find a living person. In others, it will be to find a body.
The two dogs she is working with now, K9 Brava and K9 Finn, are both certified cadaver dogs. Brava is also certified as a therapy dog, a canine good citizen and a water recovery dog.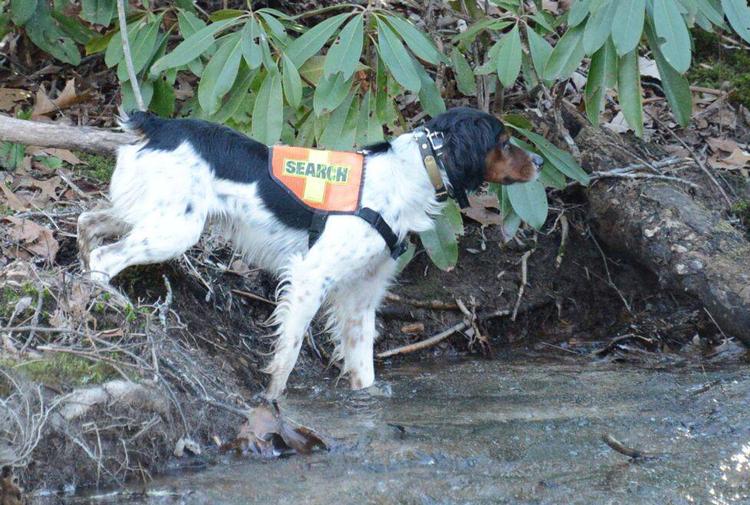 Cipriani started working with Finn, an Epagneul Breton, when he was eight weeks old. She had to set up a state test because she is a state evaluator. So she took Finn to the woods and set out a small container cadaver, most likely a placenta. Placentas are widely available and mimic the smell of a dead body.
The container is an anomaly to the dog, which is automatically drawn to the new smell. As soon as Finn went in to sniff the container, Cipriani offered praise but withheld the reward, usually food at the beginning stages, until the dog sits or lies down.
"Very quickly after that, we have a distracter odor," she said. "Because we have to quickly let them know that it's not just an anomaly, but it has to be a specific one. It's not just go to the most unusual thing. I might work him at a place where I know there's a dead opossum or that there's something else so he knows it's not just something dead, it has to be this kind of dead."
Cipriani said team training takes place three weekends a month. But anytime a handler is with the dog, they should be training.
SAR dogs should also be confident enough to disagree with the handler. It is called intelligent disobedience. Cipriani said it is a fine balance to have a well behaved dog willing to "go 'you know what, you're totally wrong.'"
It takes approximately two years of training before a canine can be considered a search and rescue dog. And sometimes, trainers put in a year of training only to realize the dog is not going to work out.
"It's hard to say this dog is not cut out to do the job," she said. "We can't let our egos get in the way. We can't let our love for the dog get in the way."
All that training pays off when Black Diamond is called out to a scene.
One example was when the team was called out to a house fire in which they believed someone perished. The team went into the house while the fire was still burning in parts.
After searching around, the K9 indicated it found something. The team had to figure out where the person was just from the information the dog provided. After some debris was removed, a body was found under the home.
When a woman and three children lost their way on Big Walker Mountain near Wytheville a few years ago, the K9 group was called out to find them. The search team could smell smoke and hear their voices. But it was a foggy night on the edge of a big mountain.
"The dog was able to come in, strictly with the sense of smell, find exactly where they were, come back and take us to them," Cipriani said.
The search team is primarily for Virginia, but they do venture into Tennessee and West Virginia if called upon. Cipriani estimates she has been called out to several hundred searches since joining the team.
Mike Maggard, coordinator for Black Diamond, said having a K9 team is very valuable and allows the group to deploy a highly trained and skilled asset early in the search. That greatly increases the chances of a successful mission, he added.
And while every member of the Black Diamond team is valuable and contributes to the overall success, Cipriani is special to the team.
"Nina is an invaluable member of Black Diamond, often my sounding board on ideas and suggestions for bettering the team," he said. "She is not only a K9 handler and trainer but also a great ground team member. She spends countless hours training and responding to missions across the state of Virginia and also as mutual aid to surrounding states and jurisdictions."
For her efforts and talents, Cipriani received the prestigious Lisa Hannon Award this year. The award is given annually to the searcher who exemplifies the best qualities of dedication, response and professionalism in the statewide volunteer search and rescue community.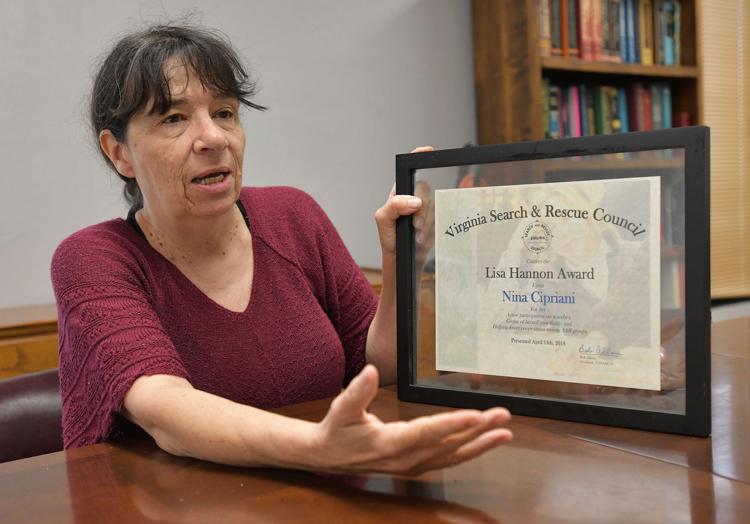 She said she was amazed to receive the reward because it is voted on by past recipients, a group of individuals she has admired and learned from over the years.
"I love doing this," she said. "For me, it is the best way to give and to feel good about what you're doing."