BRISTOL, Tenn. — The Sullivan County Sheriff's Office began using trained dogs about 27 years ago and, according to Lt. Lee Carswell, the four-legged deputies are highly trained professionals the department couldn't do without.
The K-9 unit consists of five Belgian Malinois and their handlers. Two of the dogs are specifically trained to detect explosives, and three are used to detect narcotics. All are used to track, locate, follow, alert on human scent, protect their handler and to hold a violent or dangerous person from escaping.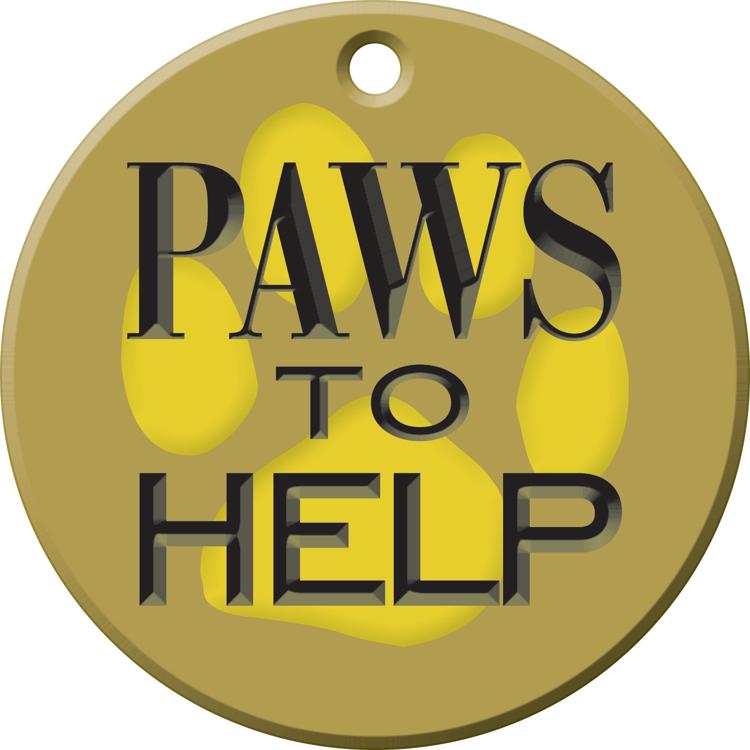 "The dogs are an integral part of our team," Carswell explained. "If we're on a traffic stop, and a dog alerts on a drug scent, it gives us probable cause to search the car. That's something we wouldn't be able to do without them."
Deputy Roger Antone, who works with K-9 Neeko, agreed, saying that when he first saw his dog in action it was "a mind-blowing and scary experience."
"This dog can jump over six feet high and leap over cars," he said, nodding down to Neeko, who was watching him intently. "It's a little intimidating at first. But once I took the class it was exciting, and I couldn't wait to get a dog."
The canines and their handlers are required to go through a basic training school prior to being deployed as a team. And each team must complete a minimum of 400 hours of training and pass certification through the United States Police Canine Association.
Sgt. Neeko is a dual-purpose K-9 that is trained to detect drugs including ecstasy — which, according to Antone, is a derivative of meth.
A single-use canine is used for detection purposes, while a dual-use dog is used for detection and apprehension.
Neeko is also trained in suspect apprehension, handler protection, evidence searches and tracking, and, according to Antone, that's not all the animal does.
"Having Neeko helps me to be of better service to the community," Antone said with a grin. "We do a lot of demonstrations for schools and churches where we talk to the people about the K-9 unit so they are not afraid of them if they see us out in a public setting."
He added that during one of the demonstrations a woman realized that interacting with law enforcement should not be a frightening experience.
"We can use the dogs as kind of ice breakers," Antone explained. "Neeko and I were doing a demonstration at a church, and the lady learned that she should come to us for help. I'm not sure she would have come to that conclusion had I not had Neeko with me."
He also said that the dogs are more than tools for the department to use; "they are family members."
Deputy Josh Newberry, who works with K-9 Kodi, agreed.
"We're a team," Newberry said. "Kodi knows no fear. He sees things I can't see, smells things I can't smell and goes places I can't go. He never has a bad day. I've had him for two years, and he's one of the best companions I've ever had."
He added that Kodi works in explosives detection and apprehension, along with doing everything that the drug dogs do.
"We search vehicles, boxes, luggage, anything that could potentially have an explosive device," Newberry said. "My life is a lot busier now. Kodi is constantly moving, and we train continually."
Deputy Kris Thomas added that, in many cases, the training includes the handlers learning a new language. The first 18 months that he worked with his partner, K-9 Dexter, was a challenge.
"Dexter was about four when we became a team. And he learned his commands in Dutch, so I had to Google the list of commands he knew and go on YouTube to learn how to pronounce them."
Thomas laughed when he said "now Dexter knows Appalachian Dutch, so we're a good team."
Dexter is a dual-purpose dog that is used in narcotics detection, tracking and building searches.
Most dogs come into the force when they are about 2, but K-9 Drako was a bit younger than that when he passed the certification test. His handler is Deputy Andrew Walden.
"He's two, and I've worked with him about a year," Walden said. "He's a dual-purpose K-9 trained for explosive and article searches, tracking and everything else the other dogs do, including apprehension work."
He added that working with such a young dog involves constant training, but there is nothing he would rather do.
"It's important to me to be able to live and work in a drug-free community," Walden said. "I can do that job better working with Drako. He's intelligent and always ready to work — which makes him a great friend, companion and team member. I can't imagine doing anything else."
Carswell said that sentiment is common with those who work in the department's K-9 unit.
"They really are man's best friend," he said. "I can honestly say that there's not a day that any of us don't want to come to work."
Because Malinois have high energy levels and generally don't have a lot of health issues, they can continue in active duty until they are 12 years old in most cases, and some can even be used for detection work until they are 14.
"They are always on," Carswell said. "Always ready to work and always ready to play — which is a perfect combination for police work."
He explained that when a dog is searching for evidence, it's a game of hide and seek. And they are rewarded for the work they do by chasing a ball or playing a game of catch with their handlers because, according to Carswell, the more fun a Malinois has, the quicker it learns. Which he said is not always the case with the dog's human counterparts.
"Cops are serious when on the job," he explained. "It can be difficult for them to learn to play with their K-9 when they are at work — which is how the dog is rewarded. So when one of the dogs detects drugs or a bomb or a suspect is taken down, the dog wants to play. It's sometimes hard for an officer to learn to stop at the end of a serious situation and play."
Carswell added that his partner Brutus is the only single-use dog on the force. He has been trained to detect marijuana, cocaine, meth and heroin. He is also used for tracking and finding evidence.
"At 10 years old, Brutus is the old man on the team," he explained. "And because of his age, we don't use him for apprehension work. But we do use him to find evidence. His nose is incredible — as is all of our K-9s. Once his tracking vest goes on, his nose is to the ground, and he won't stop until he finds what we're looking for or I call him off."
Last month the unit was called to the MeadowView Conference Resort & Convention Center in Kingsport, Tennessee, because of a bomb threat.
It only took the unit a couple of hours to clear the building, according to Carswell.
"They're invaluable," he said. "Without them it would have taken us days to search through a building of that size."