Area families with disabled children are worried Tennessee legislation seeking to alter the way TennCare is funded could affect coverage for children and adults with rare diseases.
The fear is that funding and services will be limited if the federal Centers for Medicare & Medicaid Services approves the block grant proposal, known as Amendment 42. State officials claim that won't happen. Instead, they say more money for TennCare — the state's Medicaid program — could actually come from the federal government in the future.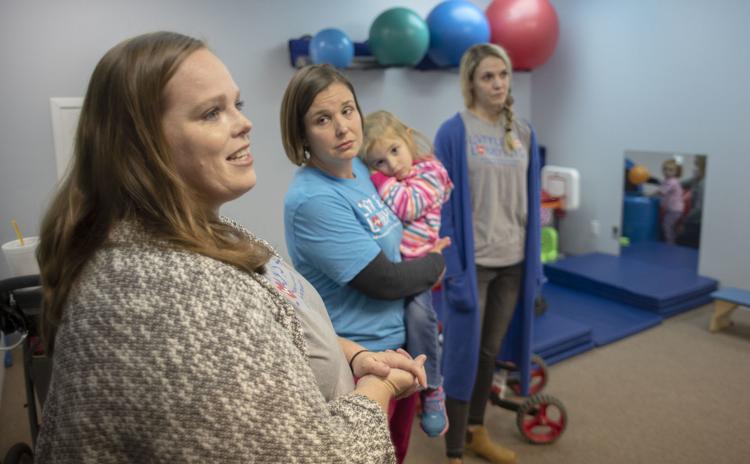 The proposal was submitted to the federal agency on Nov. 20, and a public comment period will begin soon. If approved, it returns to the Tennessee General Assembly for final approval.
Local families who were successful in lobbying Tennessee lawmakers to approve a Katie Beckett Waiver to cover children with rare diseases said they feel slighted by Amendment 42 and are worried their work will be for nothing because coverage could be affected.
The waiver, as written, takes a two-tier approach — Part A and Part B — to offer Medicaid coverage to disabled children with complex medical needs regardless of their parents' income.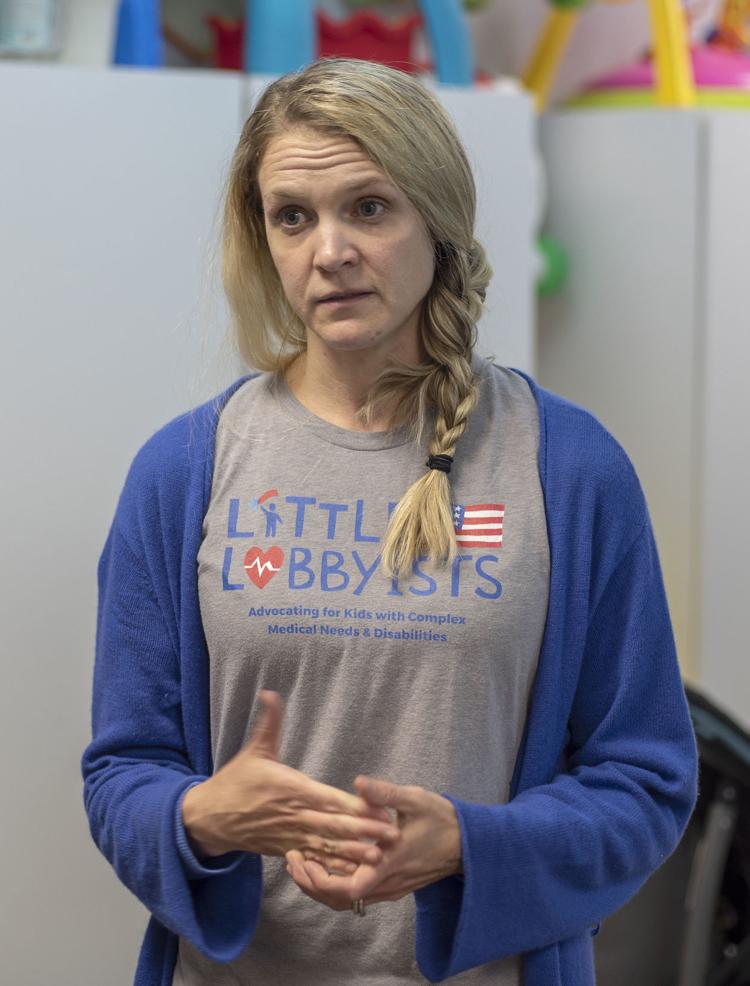 "We felt very supported and listened to for the first time when we were advocating for Katie Beckett, and it was such a big step in the right direction, and then this came out, and it just felt like a slap in the face," said Mallorie Hatcher of Johnson City.
Hatcher and her husband's 6-year-old son, Nolan, has a rare unnamed chromosome syndrome that caused a microduplication of one of his chromosomes.
"Our plan definitely did not intend for Katie Beckett to ever be funded through a block grant program," she said.
Jessica Fox of Johnson City agreed and said it was like the wind was knocked out of them and the rug was pulled out from underneath their feet. She and her husband's 5-year-old daughter, Claire, has a rare genetic syndrome named Cri Du Chat, or 5p-syndrome, which is the result of a missing piece of chromosome 5.
State Rep. Timothy Hill, R-Blountville, who sponsored the state House bill that was approved in May, said the overall goal of Amendment 42 is to serve as many people as possible with existing resources.
"The thought behind the block grant is that we can reduce, or potentially eliminate, the cost of compliance with federal regulation in the TennCare program, and we'll also be able to return Tennessee tax dollars back into Tennessee," Hill said. "Tennessee can run a Medicaid program for our most vulnerable citizens better than Washington, D.C."
Sen. Jon Lundberg, R-Bristol, who sponsored the Senate bill that was also approved in May, said Amendment 42 isn't a traditional block grant in which the federal government sets a dollar amount that can be spent.
"If we can realize savings in the way Tennessee does it, let's make a shift in those funds. Let's split the savings 50/50 — the state gets 50%, the federal government gets 50%. For the money that we hopefully would save in running the program ourselves, that money doesn't go into the general fund. … We can use that in TennCare and do more with our population."
Leaders of the Tennessee Justice Center and Tennessee Disability Coalition disagree.
"We feel like people with disabilities are often sort of like canaries in the mine for these new kinds of changes," said Carol Westlake, Tennessee Disability Coalition's executive director. "The TennCare Bureau tells us the savings they're talking about are really the difference between what they could be spending if they were running a regular Medicaid program and what they're spending now, which is money that doesn't actually exist. It's hard for us to imagine that the federal government is going to turn over a bunch of money that doesn't exist and keep from having to make achieving the savings other kinds of ways."
She and Michele Johnson, Tennessee Justice Center's executive director and co-founder, believe if the amendment is approved, services will be cut and eligibility will become more strict. More limitations could also be placed on prescriptions, Westlake said.
Hill said the waiver won't be affected.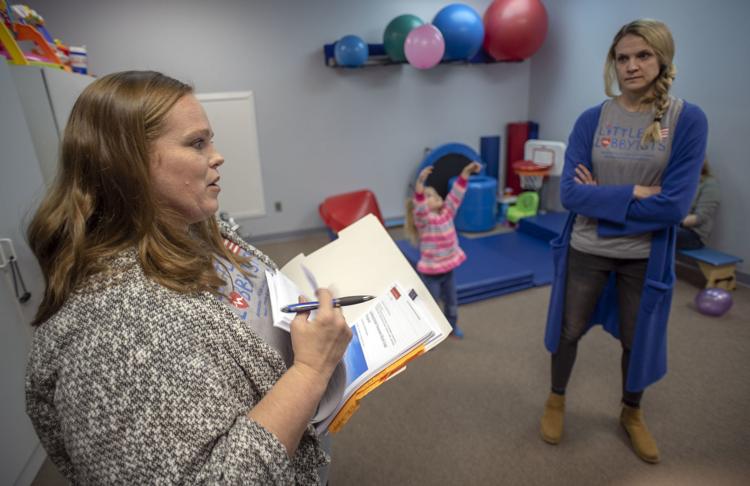 "It is asking for a lot of flexibility, and it's asking for TennCare to have, basically, no oversight from CMS, no obligations to accept mandates, and that includes future mandates," said Michelle Gross, the mother of 6-year-old Asher, who has rare unnamed chromosomal syndrome that caused duplication and deletion of chromosomes. "One of the biggest things they're saying is Tennesseans know best how to treat Tennesseans, but that's scary when you take out oversight and accountability from the federal government because that just gives them full reign."
They, as well as Westlake and Johnson, pointed out there was an overwhelming negative response from Tennessee residents during the public comment period on the legislation. Nearly 1,800 people opposed it, which Johnson said is a historic response because it's a "weighty issue" that most don't really care about.
If approved, Tennessee would be the first state to fund Medicaid with a block grant.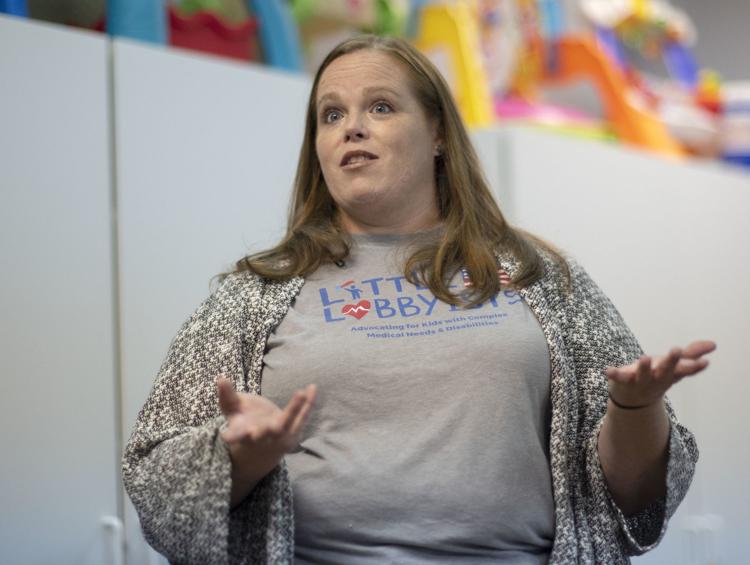 "That's just scary," Gross said. "There's a reason why people haven't wanted to fund their Medicaid programs with a block grant. TennCare and the legislators that are supporting this seem to think that they've got an innovative approach, and that it will not negatively affect services or beneficiaries. We'll see. I don't know that I trust that completely."
Fox and Hatcher pointed out that the legislation wouldn't only affect their children and other kids that have disabilities.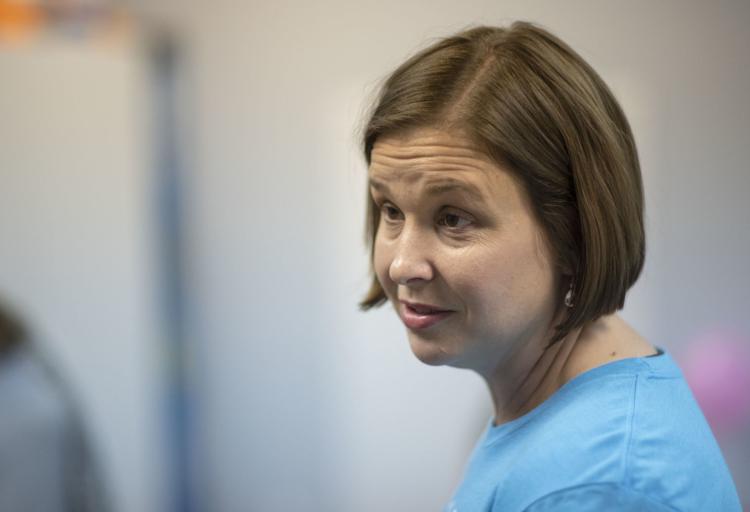 "It's going to affect the elderly," Fox said. "It's going to affect people with rare diseases. Our children with disabilities are going to be adults with disabilities."
Tennessee is already a low-tax, low-service state with many limitations, Hatcher said.
"Nolan's never been eligible for Medicaid," she said. "It's all about budget and numbers and being in this big surplus when it's on the back of Tennessee citizens — some of the most vulnerable ones. … We're where we are because we didn't expand Medicaid. It's almost like we've caused this huge crisis and problem in our state by not expanding Medicaid, and this is their go-to."
Tennessee would be the first state in the country to block grant its Medicaid program, which the families, Westlake and Johnson don't see as a positive thing. Puerto Rico's block grant Medicaid program has been an "absolute disaster" for its economy and health care services, Johnson said.
"The federal government has pushed this for a long time because they want to lower their costs on Medicaid," she said. "What the block grant does is it's a politically driven fix for an issue that has no root in policy; it has no root in realistic economic issues. … There's no question that ending that partnership puts our state economically at risk."
The state's health care infrastructure would also be at risk if the proposal is approved, Johnson added.
During an Oct. 24 House of Representatives TennCare Subcommittee hearing, Rep. Timothy Hill said misinformation being spread by some groups and individuals that want traditional Medicaid expansion has caused "great fear" for many. Roberts said he's heard "fanatic comments."