JOHNSON CITY, Tenn. — An array of exotic cars was on display for charity Saturday at a unique Johnson City castle.
Cars at the Castle, which featured a collection of about 50 cars ranging from Porsches to Nissans, returned to Johnson City to support the Bristol chapter of Speedway Children's Charities.
More than 300 people had arrived by noon Saturday for the event at the home of Bob and Kim Hughes on Degrasse Drive on Boone Lake, according to Betsy Holleman, the organization's senior manager of development and events.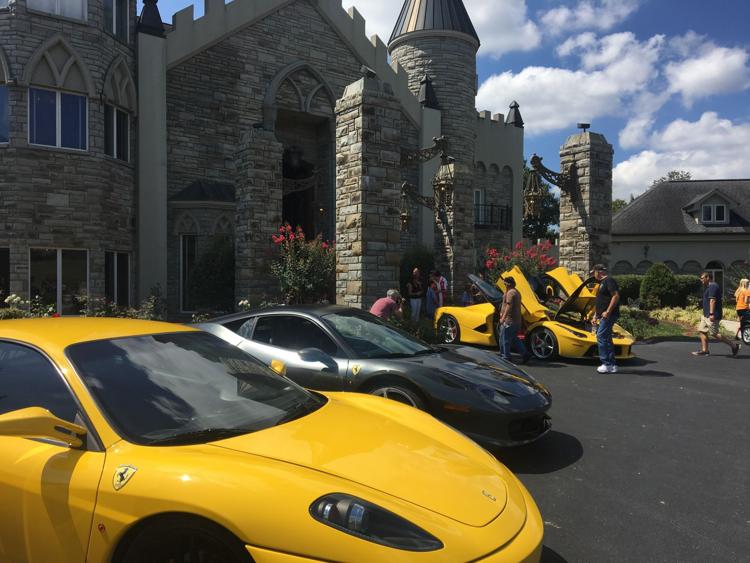 Holleman greeted guests at the castle gates, where she collected admittance fees and placed bands on guests' wrists. All of the proceeds go toward the many children's charities assisted by the organization each year, she said.
The Cars at the Castle event was originally held in 2012, when Wayne Thacker, a SCC board member, owned the property. It was later sold to Bob Hughes, who now owns the home.
Holleman said Hughes and Thacker teamed up to host the event and bring in exotic cars from around the region.
"We have a lot of locally owned cars," Holleman said.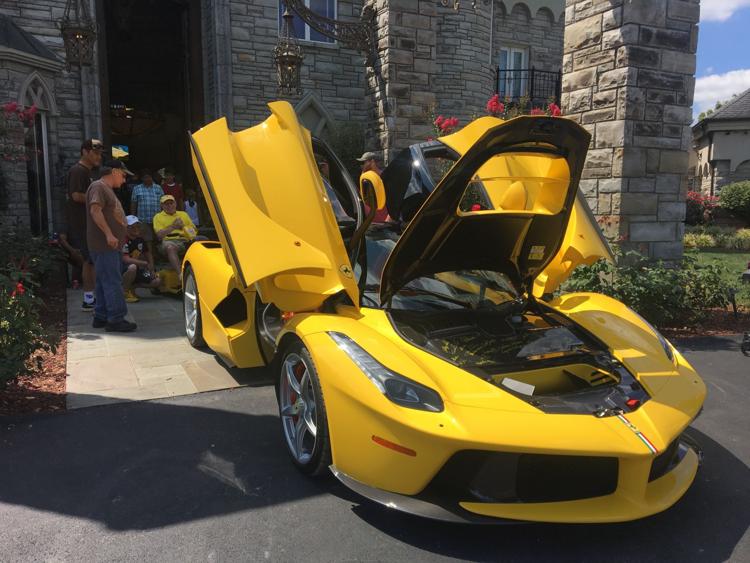 In addition, several organizations, including Rick Hill Lexus, Foreign Cars Italia, Foreign Cars Charlotte, Harper's of Knoxville, displayed cars.
Brands represented included Lamborghini, Ferrari, Porsche, Lexus, Nissan, Ford and Chevrolet.
"Cars at the Castle is a one-of-a-kind event that combines the opportunity to see these majestic vehicles at the iconic castle in Johnson City while also helping raise money for local children in need," said SCC executive director Claudia Byrd.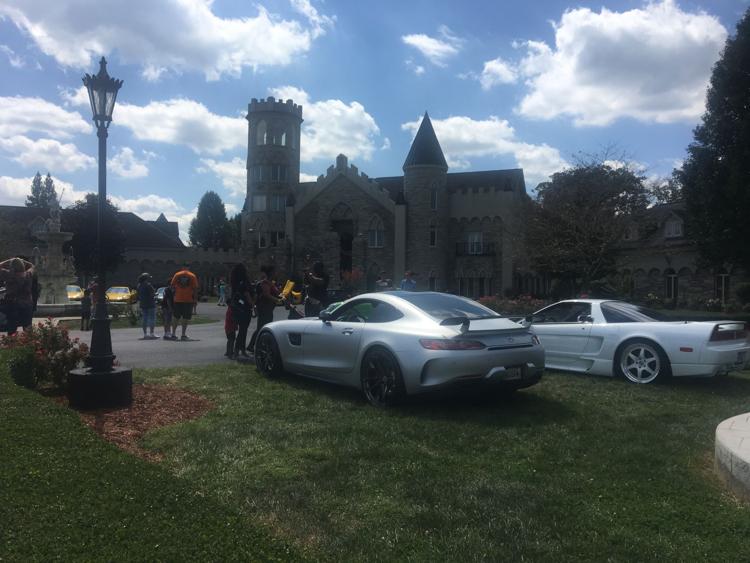 Not only did guests get to see the unique cars, Holleman said many just wanted to get a close-up look of the castle. The property, with nine bedrooms, a theater and pool, was originally built by Steve Grindstaff, a local car dealer, who designed it based on European castles. It features many gothic castle elements, such as turrets and towers.
Speedway Children's Charities has received requests for about $1.5 million from area organizations this year, Holleman said. Saturday's event allowed the charity organization an opportunity to better fulfill those requests, she added. Funds will be distributed on Nov. 14 at the annual Night of Smiles event at Bristol Motor Speedway.
The organization's next big event, The Pinnacle Speedway in Lights, begins on Nov. 15.