BRISTOL, Tenn. — There is still a week left to donate toys or kids' clothing through the 4th annual Toy Drive on the Line campaign and spread some Christmas cheer to children who have survived domestic abuse and violence.
Items donated will go to Abuse Alternatives, which provides services to survivors of relationship abuse and violence, including emergency sheltering. Fourteen businesses in downtown Bristol are serving as drop-off points for unwrapped toys and clothes for children 17 and younger. Customers who make a donation worth $30 or more and bring a receipt will receive a gift from that business. This year's drive ends Dec. 16.
The toy drive was started in 2015 by husband and wife, Justin Brown and Lisa Brown, shortly after they opened Bristol Tattoo Co. on State Street. He said there can often be a stigma against tattoo shops, and the campaign was an opportunity to give back to the community and show they are a family-oriented business.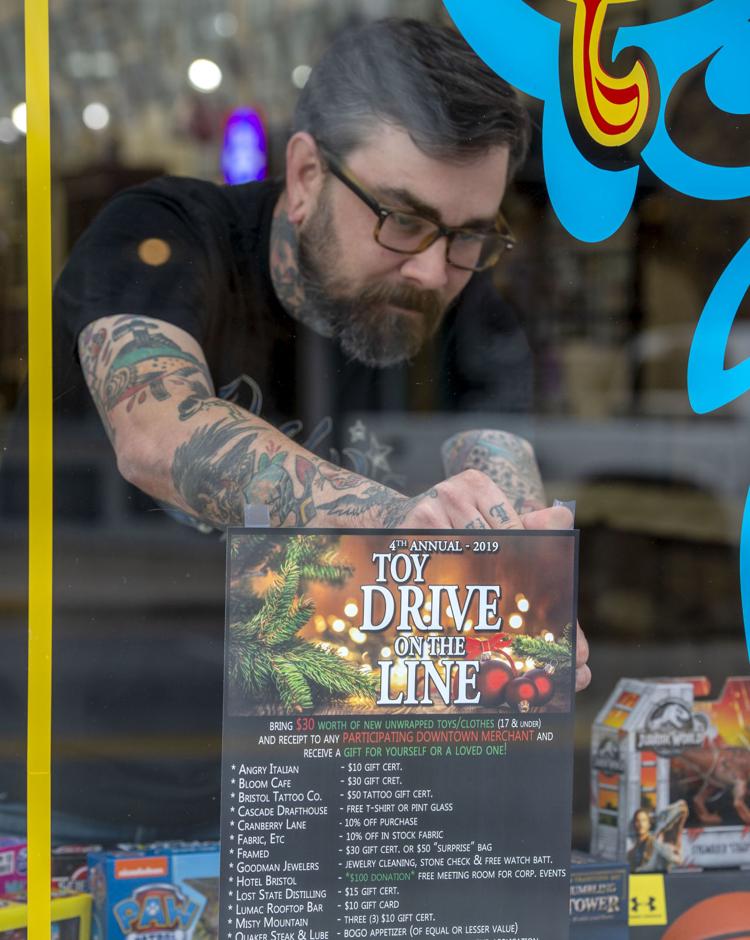 Justin Brown said he was originally looking for a local orphanage to work with, but couldn't find one. However, he came across Abuse Alternatives and decided it was a natural fit.
Donna Mix, executive director of Abuse Alternatives, said families that receive gifts through the program have had to leave their homes to escape abuse and violence. They have limited means and don't receive gifts through other local programs like Santa Pal, so the gifts from the toy drive may be the only ones these kids get. Brown said every year he is surprised by how much people give.
"We've had people show up with bikes," Brown said.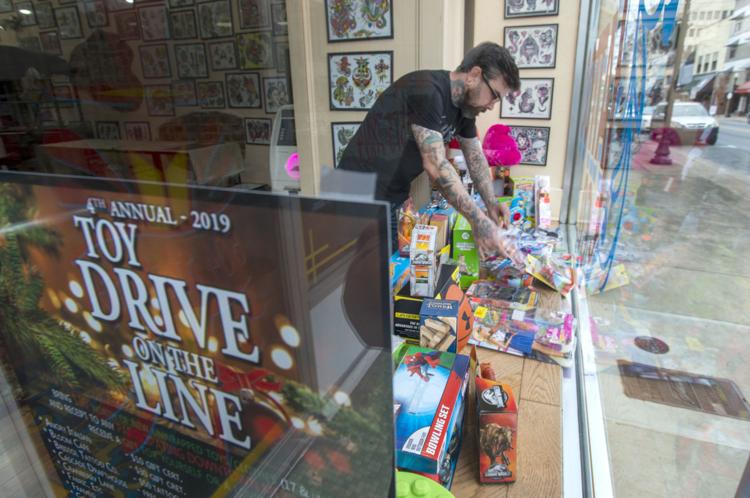 Last year, Mix said they were able to give Christmas gifts to 35 children because of donations made through the toy drive.
The kids who receive gifts vary in age. As part of the program, they collect lists from the kids, Mix sad. This year, one 17-year-old asked for a pair of square-toed cowboy boots, ear buds and a rock band T-shirt, she added. But for younger kids, popular gifts include Disney's PAW Patrol toys, baby dolls and board games.
As for the gift that will go to customers who donate, Brown said it allows him to thank his customers, who are taking extra money out of their paychecks to help others.