BRISTOL, Va. — Ample portions of home-cooked comfort food are always on the menu at Gingerbread Cooking and Catering, a new eatery on Euclid Avenue in Bristol.
Growing up in rural Arkansas, Ginger Mumpower never envisioned managing her own restaurant, but the cozy location at 1609 Euclid Ave. is the culmination of years in the catering business. Operating in the former Big Eddie's Deli location, Gingerbread opened in July and operates Monday through Friday in addition to catering weddings, high school reunions, parties, office luncheons and other events.
"I was catering for seven years part-time, and that business [catering] has really taken off since I have opened," Mumpower said. "It's been kind of crazy. I had a 225-person wedding on Saturday and have a wedding downtown [Monday] night."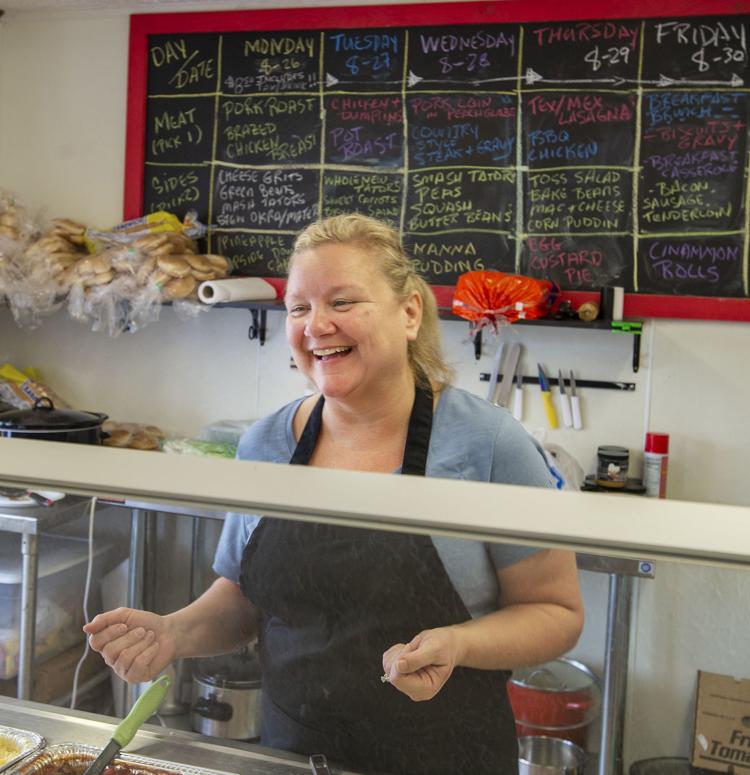 Much of her time is spent in the tiny kitchen cranking out chicken and dumplings, pork loin, meatloaf, lasagna, barbecue chicken and pot roast, along with side items of mashed potatoes, green beans, creamed corn and Southern staple brown beans with cornbread.
Sweet tooth? Diners can binge on cobblers, cakes, pies or "Nanna" pudding.
A meat and two vegetables with a choice of bread and drink are $8.50, tax included, while brown beans and cornbread or a hot dog plate are $6 daily, which includes tax and a drink. Dessert is $1 extra.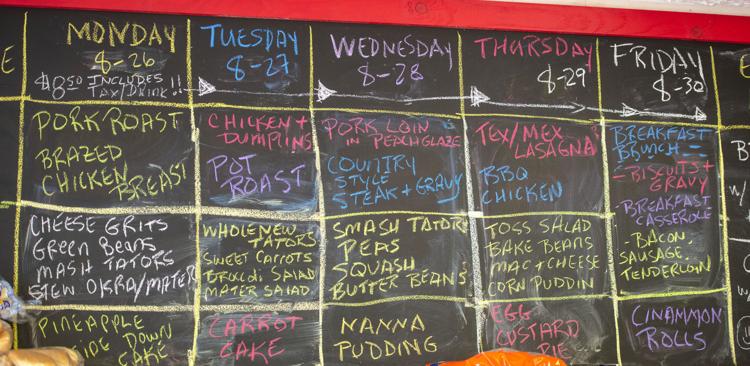 Public response during the first few weeks of operation has been "great," Mumpower said.
"People tell me we've needed a place like this. We do a meat and two, or you can get everything if you want, and that costs $1 extra to add a side. We try to vary the menu. The only constant is chicken and dumplings. I'm afraid people would riot if we decided not to do that."
Gingerbread is open from 11 a.m. to 7 p.m. Monday through Thursday and 11 a.m. to 2 p.m. on Friday.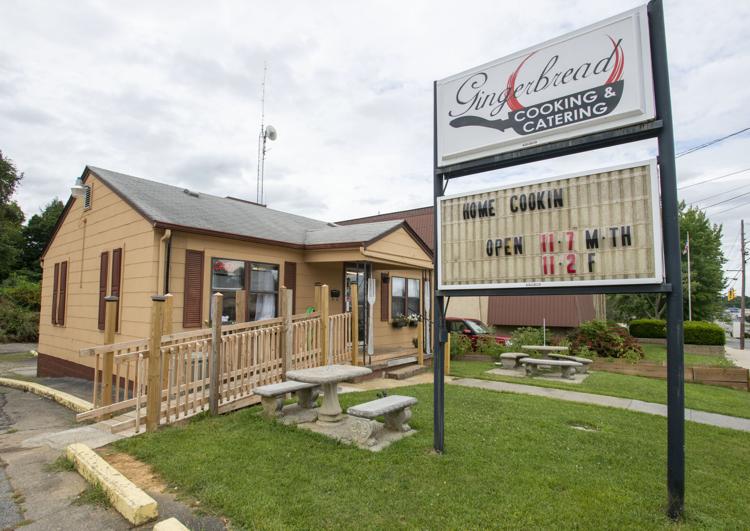 "We hold Friday night and Saturdays for events and catering, but we cater through the week as well," she said.
There are tables inside and out for those who have time to relax and enjoy a home-cooked-style meal, and many of her customers do takeout. The current clientele is primarily a lunch crowd.
Mumpower laughs that her college degree is in English, not culinary arts, but she admits that helps her read the recipes.
"I grew up with my mom, my grandmother and my great-grandmother," she said. "I've always loved to cook, but I never dreamed I would do it as a profession."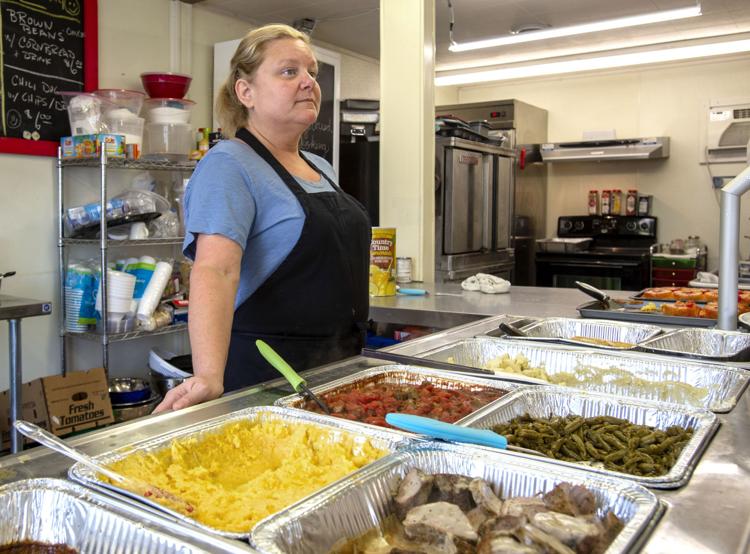 Some of the recipes are hers, and others — like the popular okra and tomato side dish — came from her grandmother.
Last fall, Mumpower operated a restaurant in the Benhams community of Washington County, but a series of factors prompted her to close.
"It was a trip for most people, and a lot happened. [Bristol] Compressors shut down, and I was diagnosed with breast cancer in February and was doing radiation," she said. "I'm cancer-free now, so it's all good."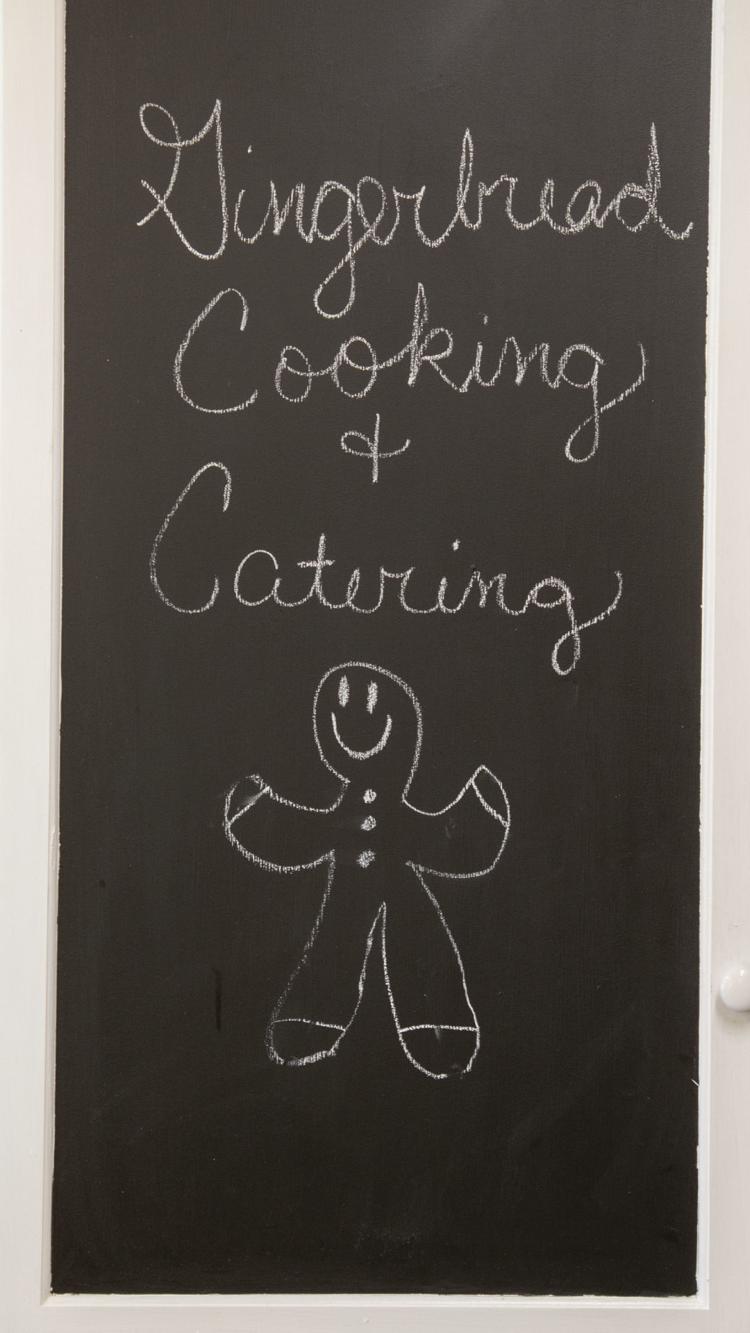 The business is a family affair, as her husband, Kevin, often helps out, and her sister, Connie Roberts, bakes all the desserts and works on the catering jobs. Kevin Mumpower is a Bristol Virginia City Council member and former mayor.
This Thursday, they will host a "casino night" at Warehouse 817 on State Street, featuring rib eye steak, shrimp and crab legs, a full menu and casino games using Monopoly money. Tickets are available for $32 apiece. This is the latest in a series of special "pop-up restaurant" events they've done downtown. Earlier this year, they hosted a Valentine's dinner and a Mardi Gras dinner.
Her plans for fall include menu additions of chili, hearty soups, cornbread and homemade breads.
"It's all been really fun. It's a passion," she said. "I finally figured out what I wanted to do when I grow up."