ABINGDON, Va. — A handful of wooden noggins hang from the canvas tent in downtown Abingdon where Larry Ard sells Colonial items and teaches various aspects of the period.
Ard and his wife, Shelia Ard, of Indiana, are participating at the Colonial Trade Faire during the 71st annual Virginia Highlands Festival. The event, featuring a variety of 18th and 19th century merchandise, is being held on the grounds of the historic Fields-Penn House.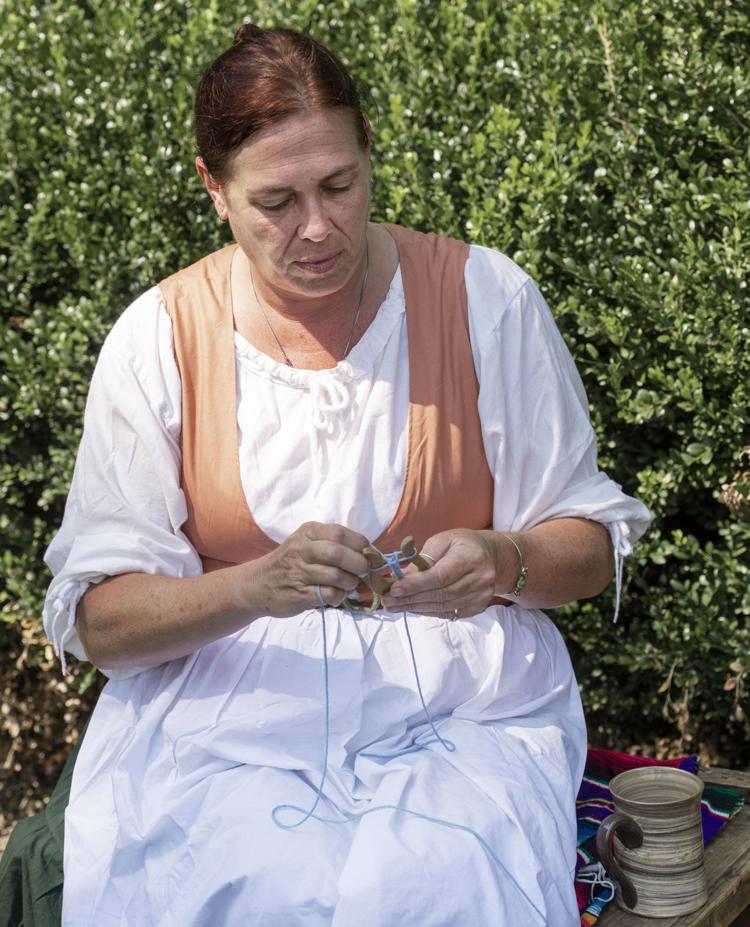 "You heard the saying, 'Don't crack your noggin?'" Ard asked as he gave a visitor a tour Saturday afternoon of his tent. "That's what it came from."
A noggin is a wooden vessel that was used in Colonial times.
"It was used for eating and drinking," Ard said. "The fur traders were each issued one noggin."
So, if someone cracked their noggin, they would have trouble eating and drinking.
Ard sells a little bit of everything, including wooden utensils, 18th century socks, bow and arrows and wooden toys, which he makes.
The craftsman chose the items for their historic value.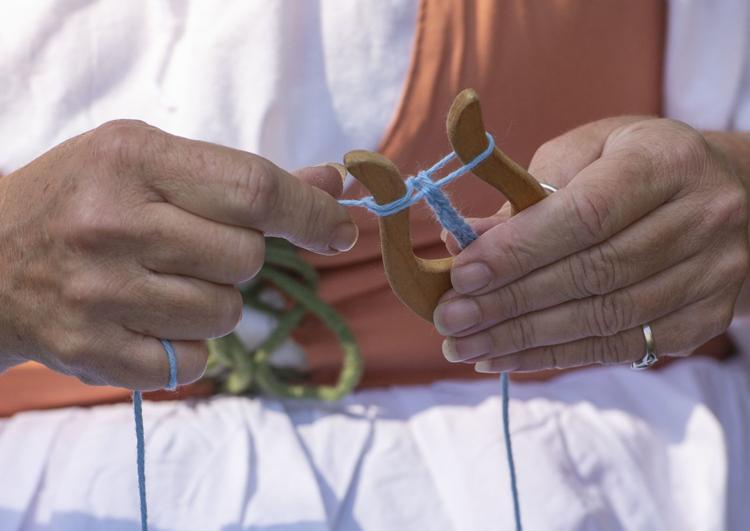 "We do a lot of teaching on what they are and what they're used for," said Ard, who has been participating in the Colonial Trade Faire for 11 years. "A lot of things people don't even know what they are used for or how to use them."
Another vendor, David Kazmark, is a leather craftsman at Pepe's tent. He's been in the reenacting business since the 1960s and has been in the leatherworking business for more than 25 years.
"Pepe does leather work," Ard said. "He teaches. There's a lot of history here."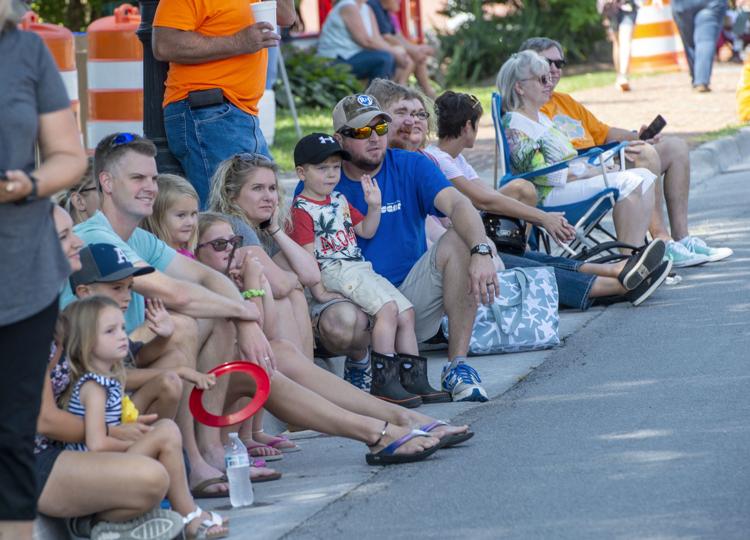 Kazmark also displayed black powder rifles at his tent.
During Colonial times, Ard noted that people either made, grew or hunted everything they needed.
"Everything they did, they took care of themselves," he said. "People in this day and age don't know how to do that. If we don't teach them it's going to be forgotten. A lot of things have already been forgotten. A lot of things are a dying art. If I can get some young people interested in it, that would be fantastic."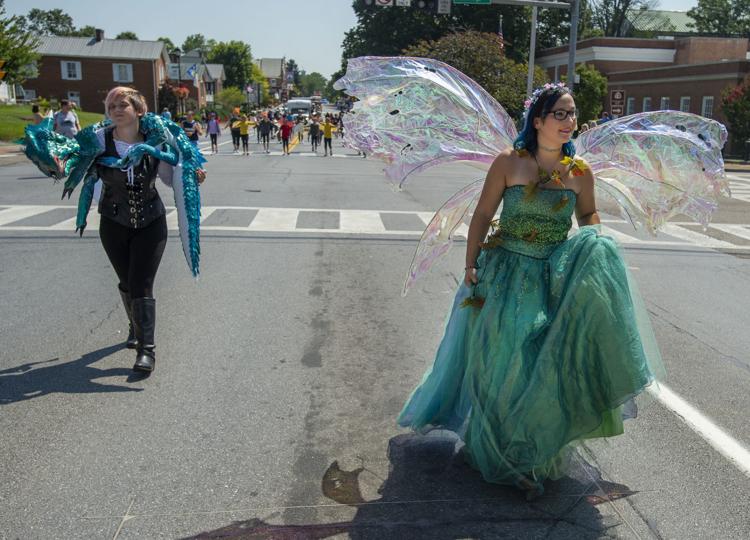 Another tent featured the husband and wife team of Vinson Miner and Jillian Knight-Miner, showcasing handmade flint knives, bows and arrows and leather-bound journals. Miner said the couple makes nearly everything sold in their tent.
Stephanie Foster of Gainesville, Florida, also participated in the event. She makes lucet cording. Settlers used the cording in a variety of ways in their lives, she said.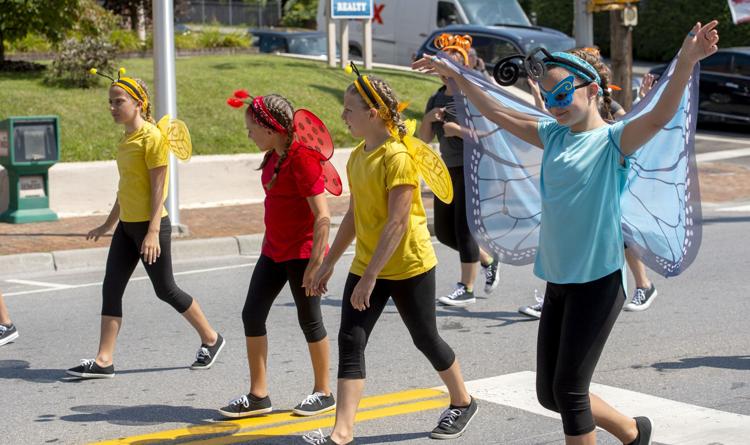 The Colonial Trade Faire will be held throughout the Virginia Highlands Festival, which concludes on Aug. 4 in Abingdon.