BRISTOL, Va. — The Bristol Virginia City Council voted unanimously Monday to oppose proposed state gun-control legislation but stopped short of approving the city as a "Second Amendment Sanctuary."
The council, in a called meeting, approved a resolution in support of the U.S. Constitution and Virginia's Constitution. It states "we respect our citizens' rights, whether those rights are explicitly stated in either constitution or derived from decisions of the court process" and seemingly follows a number of localities, including Washington County, that oppose the infringement of Second Amendment gun rights.
But it doesn't mention the Second Amendment, and, unlike Washington County and Sullivan County, Tennessee, it doesn't designate the city as a "Second Amendment Sanctuary."
A number of localities in Virginia have recently approved the resolutions, primarily in response to the likelihood that more restrictive gun laws could emerge from the upcoming General Assembly session now that Democrats have taken control of the House and Senate.
About 50 people, several wearing "Guns save lives" stickers on their shirts, attended the meeting. Several took issue with the wording of the resolution.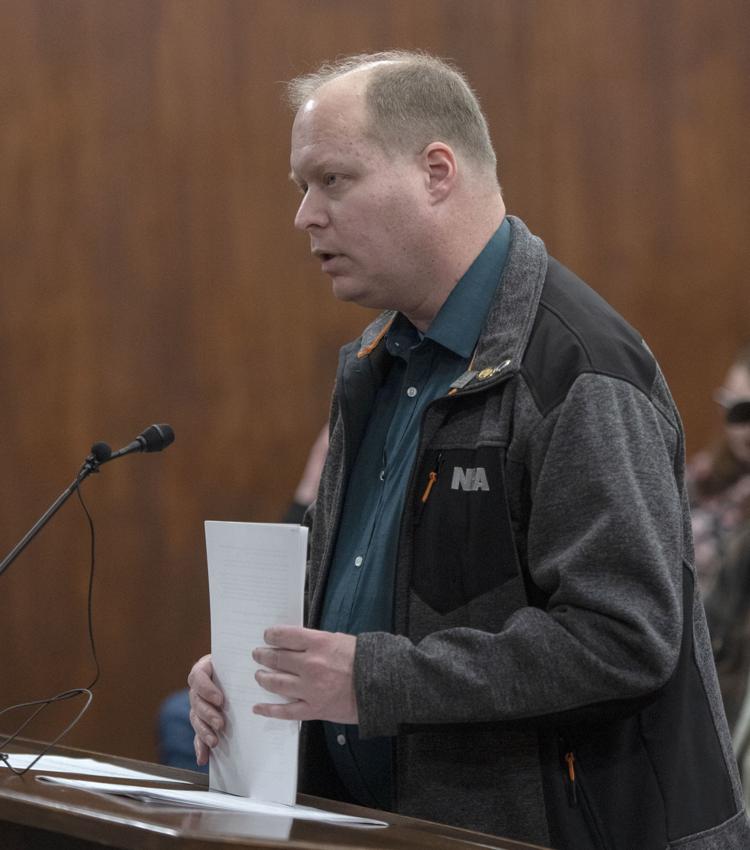 Michael Pollard, chairman of the city's Planning Commission, said during public comment that the resolution "misses the point" and offered his own resolution based on a Virginia Citizens Defense League proposal that has been adopted by other localities.
"It seems to fall under the general description that I apply to many state and federal legislation resolutions and ordinances that are well-intentioned, but of which are handled in a manner that only serves to make people feel better without actually achieving the intended objective," Pollard said.
His resolution states that the council would oppose Second Amendment rights being violated and make Bristol a Sanctuary City for Second Amendment rights.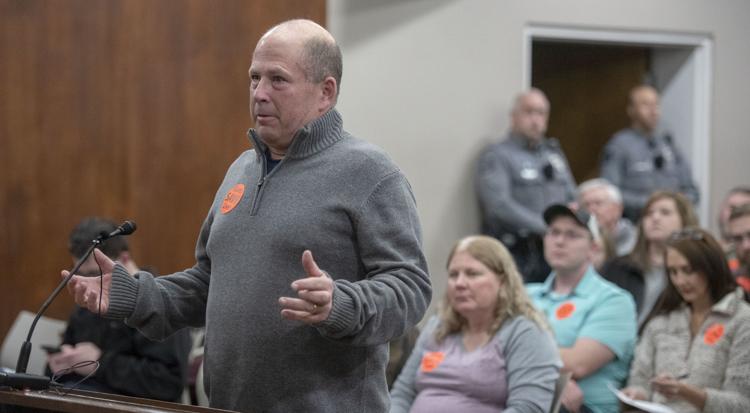 Resident Charlie Thomas asked that the council consider Pollard's proposed resolution because it's "on point" since the resolution on the table didn't specifically state opposition to the infringement of Second Amendment rights. The council didn't consider the resolution.
Councilman Kevin Wingard said he also wished the resolution had stronger wording and "some meat behind it."
"If it had a whole lot of meat to it, it'd have no chance of getting passed," he said.
Councilman Kevin Mumpower said what's written in the resolution doesn't matter because the council won't allow constitutional rights to be violated.
"I took an oath to defend and support the Constitution of the United States and against all enemies, foreign and domestic," he said. "… The bottom line is we are not going to allow the government to infringe on our rights, period."
Resident Don Waterman, during public comment, said taking away gun rights is the "only thing left on the socialist agenda."
"… all I can say is if they pass this law, it's an unconstitutional act," he said. "These 'red flag laws' are the worst things that could possibly come down the pipe because a person's rights are totally violated."
The term "red flag laws" is commonly used to refer to proposed legislation that seeks to hinder Second Amendment rights in some way.
Resident Matt Jessee referred to a Virginia Senate bill that, in part, seeks to make it illegal to purchase, possess or transport an assault firearm due to cosmetic and ammunition features.
"These so-called assault weapons are commonly used by hunters and competitive shooting sportsmen," he said. "Banning firearms because of their cosmetic features or magazine capacity is both misguided and unconstitutional. … Gun control at its core is unconstitutional, illegal and ineffective."
Vice Mayor Bill Hartley said he hopes council's approval of the resolution as well as the approved resolutions of other cities and counties in Virginia will result in legislators reconsidering their gun-control bills.