BRISTOL, Va. — City councils from both Bristols found scarce consensus Monday on a formula to fund local nonprofit tourism agencies.
Meeting for more than two hours, both sides offered vastly different perspectives on developing a formula to fund agencies, including the Birthplace of Country Music, Discover Bristol and Believe in Bristol.
After years of providing comparable funding, cash-strapped Bristol, Virginia reduced its contributions in recent years, which was a sticking point for some members of the Tennessee council. In this fiscal year, Bristol, Tennessee is providing $170,000 for Discover Bristol, $50,000 to Believe in Bristol and $30,000 to the BCM. Bristol, Virginia gave Discover Bristol $125,000, $20,000 to Believe in Bristol and $5,000 to BCM.
The discussion emerged as the councils consider a proposed memorandum of understanding on the topic of jointly funding those agencies. As drafted, the document suggests Bristol, Virginia contribute 38.8% of funding for those agencies and Bristol, Tennessee contribute 61.2% — figures based on each city's respective population.
Tennessee Councilwoman Lea Powers, Councilman Vince Turner and Councilman Chad Keen said those agencies should be funded equally by each city, a suggestion that got little traction with their Virginia counterparts.
"I don't know what metric we need, but there needs to be some recognition you have seven more square miles of land that you can tax; you have 7,000 more people than we do," Bristol Virginia Vice Mayor Bill Hartley said. "When we're talking about giving tax revenue, this is where the state line makes things very difficult. We have things we have to fund, such as the jail, that you don't — that comes through the [Sullivan] county and county tax."
Powers said Tennesseans pay county and city taxes, so city residents do help fund the county jail.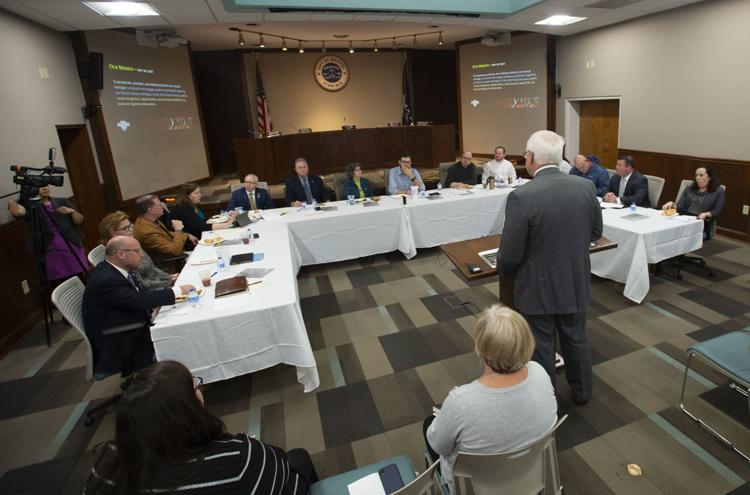 "I see a formula based on the hotel occupancy tax, based on a percentage of that — whatever [Bristol, Virginia's] occupancy tax and [Bristol, Virginia's] income versus ours — and then do a percentage of that," Turner said.
Keen later suggested a "hybrid" solution for funding Discover Bristol, which is asking for $350,000 for the upcoming fiscal year, that would see his side deliver $192,500 while Bristol, Virginia provides $157,500.
During a presentation, BCM officials said they would like to get $100,000 per year from the two local governments.
"Some of the outside agencies have been underfunded for a while, and they do need money to operate. I do think an increase is needed. Whether that's a formula based on population, based on lodging tax, based on sales tax — whatever it may be — there is some type of answer, and I don't think it will be a clear-cut answer," Bristol Virginia Mayor Neal Osborne said.
His counterpart, Mayor Margaret Feierabend is optimistic they can find a compromise.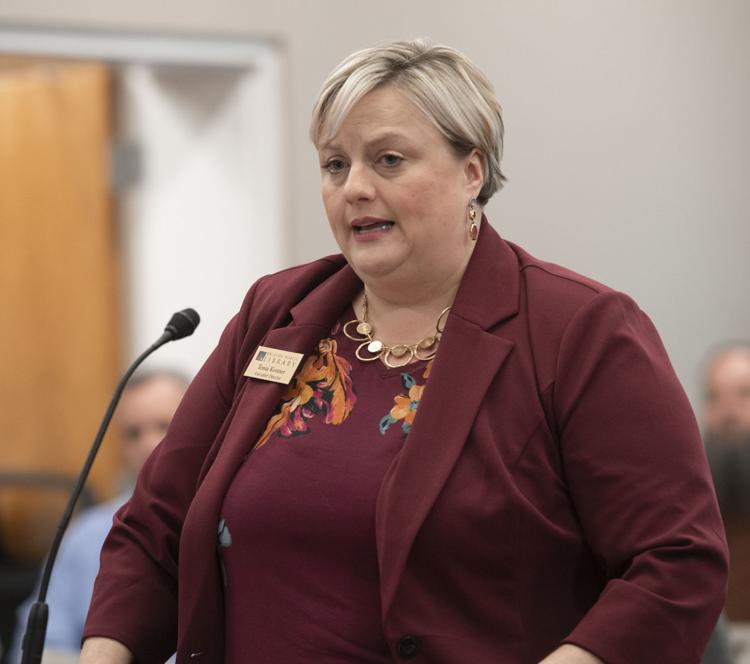 "I think ideally 50-50 would be great. I differ with the majority of my council that I'm more flexible," Feierabend said. "Bristol, Virginia has had difficulties. They pulled some [money] out, but there are also differences in responsibilities in funding that we have."
Powers also implored Virginia leaders to eliminate the admissions tax it charges on events — including the Bristol Rhythm & Roots Reunion.
"Right now I wouldn't be comfortable with that," Osborne said after the meeting. "We have the admissions tax for a reason, and we need the funds from it. I don't know what the impact would be if we got rid of it for nonprofits or everyone. It's a discussion we can have, but that's a significant amount of money."
BCM CEO Leah Ross said last year that organization paid the city about $40,000 in admissions tax from the music festival and another $10,000 from the museum.
"Anytime you're taking revenue away, what kind of impact is that having on other agencies or other departments? We just have to look and see if it's feasible," City Manager Randy Eads said of the request. "I'm not in favor of getting rid of the admissions tax — whether for a nonprofit or a for-profit entity. These are numbers we rely on every year. When you're being asked to give those back — plus more — that's a real impact to your budget."