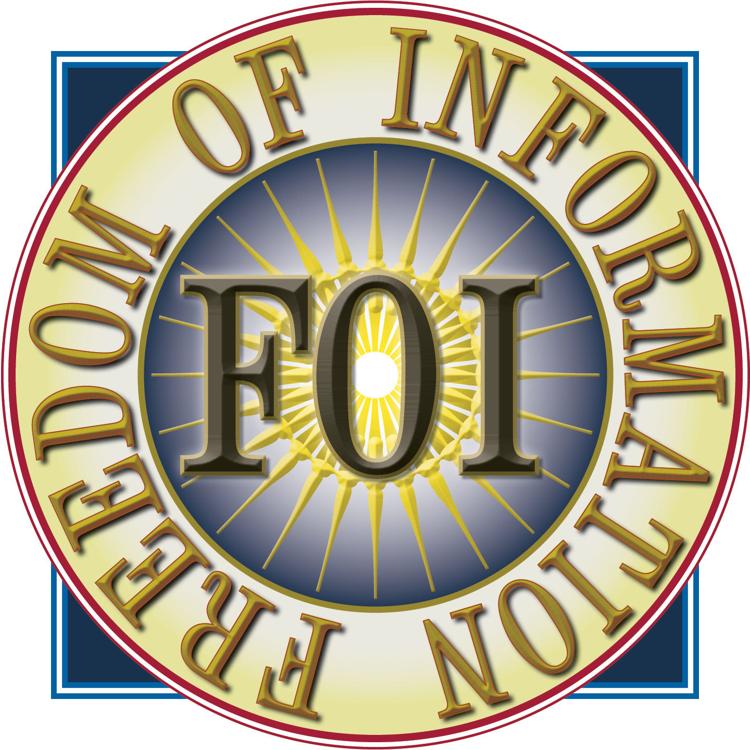 BRISTOL, Tenn. — Starting with 14 lots, Bristol Tennessee city staff members are working to sell unneeded city-owned properties and put them back on the tax rolls.
According to a list of properties acquired by the Bristol Herald Courier through a records request, the city owns a total of 298 properties, some of which have been unused for years.
City Manager Bill Sorah said the city acquires properties regularly and through various means. Sometimes, it buys property to seed redevelopment like it has done with the former Coyne and Bristol Products properties, while others may be donated to the city or acquired through tax sales, he said.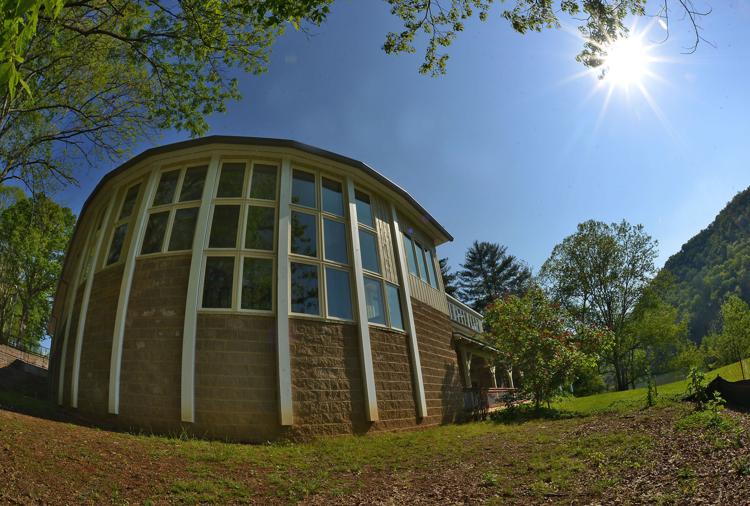 "We end up with a bank of properties. Some of them we repurpose just like we have or are in the process of doing, some of them expand the boundaries of Steele Creek Park, but others we just mow," Sorah said.
A Bristol Herald Courier analysis of the city property list found that the majority, 192, have not been assessed for value, and 241 had no assessed acreage. These unassessed properties include City Hall and its annex, several city schools, some fire stations and many others.
City Attorney Danielle Smith said the reason these properties don't have an assessed value is that many have been owned by the city for a long time, and because the city doesn't pay taxes, there is no need for the properties to be assessed. She added that getting all 192 of these properties assessed could prove prohibitively expensive. However, this makes it difficult to determine the sheer landmass owned by the city or the total value of the city's real property, though it definitely exceeds $100 million.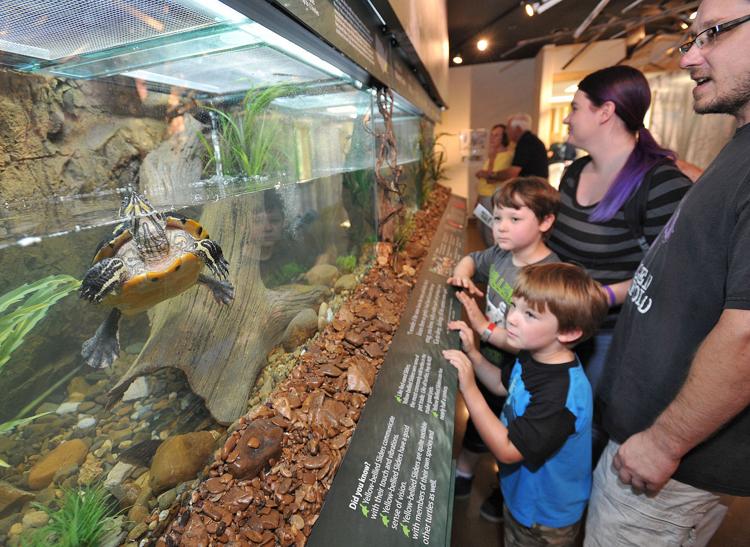 The main parcel of Steele Creek Park is the most valuable assessed property the city owns at about $1.4 million and the largest at about 3.4 square miles. However, Smith said it was given to the city by the federal government, so it can only be used as a park and never sold.
Smith said the city is frequently approached by people interested in purchasing property, and a new internal policy will grease the wheels on getting surplus properties into the hands of interested parties.
Under the policy, the staff will regularly evaluate whether there are properties that are no longer useful, determine the best way to dispose of them — whether through public auction, a negotiated sale or other means — find a buyer or recipient and then recommend approval by City Council.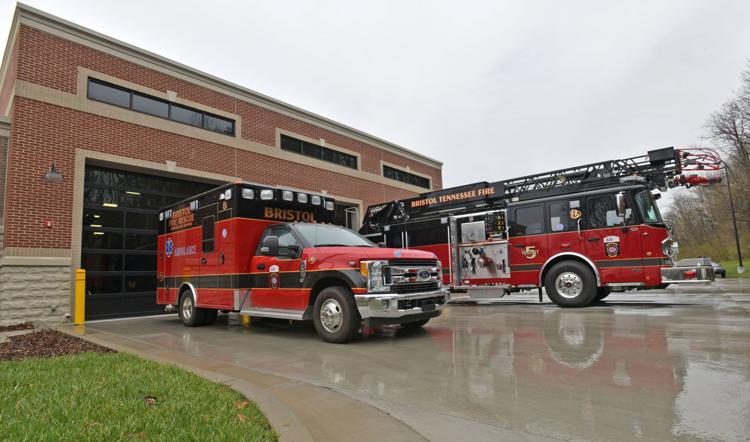 Smith added that while city staff has already begun to work under this process, it will take a while to put the 14 properties up for sale. But they expect to begin to close sales in September, October and November.
Many of the 14 lots and properties have been owned by the city for decades, and while some are miniscule in size, others are large enough to be redeveloped with small businesses or homes. The appraised values of these properties range from $2,600 to $24,500, but Smith said many are in poor shape, so the city will likely have to settle for a reasonable offer below the appraised value.
One property, 1325 Columbia Road, next to Hall's Coal Yard, already has a house on it. There are also seven properties that are vacant land near Fourth Street and Wallace Street that would be suitable for new houses. These eight properties are expected to be sold through an internet auction.
Most of the other six parcels were the sites of old pump stations, sewer control panels or water tanks that the city has since retired.
Smith recommended that the city contact adjoining property owners to see if they are interested before putting them up for an auction online.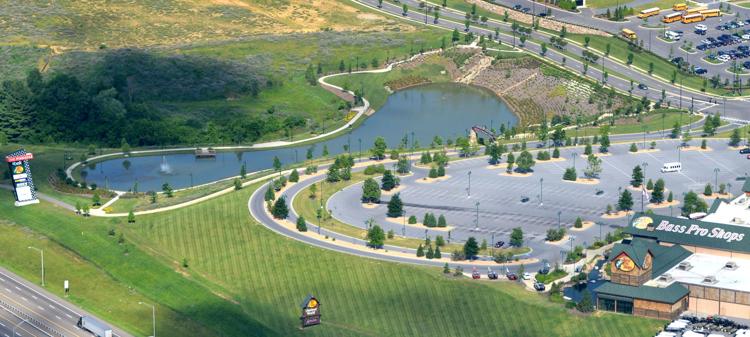 DATABASE: Properties owned by Bristol Tennessee
| Parcel Number | Assessed Owner | Property Address (Per Assessor) | Assessed Value | Acreage | Purpose | Action to be Taken | Proposed Sale Method |
| --- | --- | --- | --- | --- | --- | --- | --- |
| 036 115.00 | BRISTOL CITY OF | OLD BLOUNTVILLE HWY S OF | 1386000 | 2148 | Steele Creek Park (Golf Club House = 174,000, Nature Center = 1,119,000, Office = 111,000, Maintenance Shop = 102,000, Ampitheater = 35,700, Beach House = 361,000, Civitan Shelter = 82,600, Break Room Building = 142,000) | | |
| 019 007.00 | City of Bristol TN | HWY 11W 1404 | 872500 | 2.7 | Fire Station #5 | | |
| 019 186.05 | City of Bristol TN | Bristol West Blvd | 699000 | 14.06 | Pinnacle Park | | |
| 020D E 033.00 | City of Bristol TN | Shelby St | 372500 | - | Main Bristol Products property | Dispose of Through RFP Process | |
| 082 107.00 | BRISTOL TN CITY OF | WHITE TOP RD N OF | 360800 | 51.39 | White Top Park (Restroom = 124,000, Soccer Field Lighting = 224,000, Baseball Field House = 266,000, Baseball Field Lighting & Fencing = 468,000, Maintenance Bldg = 97300, Restroom Bldg = 122,000) | | |
| 020D E 034.00 | CITY OF BRISTOL TN | 7TH ST 136 | 334400 | - | Former Coyne Property | Dispose of Through RFP Process | |
| 019 192.60 | City of Bristol TN | Pinnacle Pkwy 250 | 298300 | 4 | Water Tank | | |
| 020E D 044.00 | BRISTOL TENN CITY OF | VOLUNTEER PKWY | 263800 | - | Wide Strip between Volunteer Parkway and Wes Davis Greenway; north of Dan Bieger's office; Keep for future trail stuff. | | |
| 067 052.00 | BRISTOL CITY OF | EXIDE DR | 237500 | 8.93 | Exide Drive Fire Station #4 = 337,000, Police Garage = 262,000 | | |
| 021A B 011.00 | BRISTOL CITY OF | MARTIN L KING JR BLV 341 | 209500 | - | Anderson Park | | |
| 020E D 046.00 | BRISTOL CITY OF | VOLUNTEER PKWY | 165000 | - | Strip of land South of Windsor Ave Ext between Volunteer Pkwy & Wes Davis Greenway | | |
| 021J D 021.50 | BRISTOL CITY OF | GEORGIA AVE | 158000 | 12.37 | Former Cortrim Property | Dispose of Through RFP Process | |
| 021H M 009.00 | BRISTOL CITY OF | 5TH ST 904 | 139100 | - | Vance Community Garden; Public Works? (Per insurance: Kerns Building, Storage = 34,300 | | |
| 019 188.45 | City of Bristol TN | Pinnacle Parkway | 134700 | 2.71 | Stormwater Property | | |
| 020D D 009.00 | BRISTOL CITY OF | VOLUNTEER PKWY | 128300 | 4.6 | Wes Davis Greenway North of Anderson to South of Melrose; then from opposite Cortland St to North of West Cedar Street. Keep for future trail purposes. | | |
| 055 109.00 | BRISTOL CITY OF | HOLSTON VIEW DAM RD | 122000 | 20.9 | Water Treatment - Intake (Listed as Emmett Road on Insurance List) | | |
| 052 094.00 | BRISTOL CITY OF | VOLUNTEER PKWY | 109900 | 26.31 | Avoca Elementary School & Friendship Park (School = 2,233,000, library = 91,500) | | |
| 037D D 001.00 | BRISTOL CITY OF | BLUFF CITY HWY | 102100 | 11 | Haynesfield School, Pool, Baseball & Fire Station (School = 2,748,000; Fire Station1 = 172,000, Pool Bath House = 17,800, Pool = $160,000, Field Dressing rooms = 307,000, visitor stadium = 69,600, Home stadium = 145,000, Baseball Field Lighting = 136,000) | | |
| 054 011.01 | BRISTOL CITY OF | BRISTOL METALS RD | 100200 | 9.1 | Partnership Park | | |
| 020D E 020.00 | BRISTOL TN CITY OF | SHELBY ST 719 | 91300 | - | Music Park; Beaver Creek Waterway; parking on 8th street | | |
| 021I K 023.00 | CITY OF BRISTOL TN | EDGEMONT AVE 1115 | 79100 | - | BTCS - near Tennessee High School | | |
| 021I K 020.00 | BRISTOL CITY OF | EDGEMONT AVE 1207 | 66200 | - | Across from TN High School - BTCS | | |
| 125 004.50 | BRISTOL CITY OF | ROCK LN 440 | 66100 | 1.83 | TCIP #3 Main Sewer Lift Station w/fence | | |
| 021I K 024.00 | CITY OF BRISTOL, TENNESSEE | EDGEMONT AVE 1113 | 62000 | - | BTCS - near Tennessee High School | | |
| 020D E 036.00 | City of Bristol TN | Broad Street | 60800 | - | Team Sports Property | Dispose of Through RFP Process | |
| 021A A 023.00 | BRISTOL CITY OF | 5TH ST | 51100 | - | Parking Lot across street from City Centre (Leased to Hurley) | | |
| 038 059.10 | BRISTOL TENN CITY OF | HWY 421 | 48300 | 1.35 | Near 394 and 421 interesction; back side of industrial park; keep for future development in industrial park. | | |
| 020E B 037.05 | BRISTOL CITY OF | 9TH ST W OF | 47200 | 3.72 | Water Tower (3m gal Concrete Water Tank w/ Fence; 1130 Dale Street) | | |
| 021A A 035.10 | BRISTOL CITY OF | SHELBY ST | 42300 | - | Parking Lot on Shelby Street behind Paramount | | |
| 020D D 003.20 | BRISTOL CITY OF | W STATE ST 926 | 35200 | 0.58 | Pump Station (Old RW ROW); Part of this has been conveyed to Tenneva | | |
| 020J B 016.25 | BRISTOL CITY OF | PARK ST | 30200 | 11.53 | Part of Steele Creek Park | | |
| 036 117.00 | BRISTOL TENN CITY OF | VANCE DR N OF | 28000 | - | Steele Creek Park | | |
| 020D D 003.40 | BRISTOL CITY OF | SHELBY ST 911 | 27100 | 0.27 | Old RW ROW; Water-Sewer Easement. | | |
| 082 106.05 | BRISTOL CITY OF | WHITE TOP RD | 27000 | - | Part of White Top Creek Park (Strip along creek) | | |
| 021A A 028.00 | BRISTOL CITY OF | 5TH ST 9-11 | 26300 | - | Parking Lot across street from Machiavelli's, behind BCM | | |
| 020M D 038.00 | BRISTOL CITY OF TENN | SOUTHSIDE AVE 1523 | 26100 | - | Tennessee High School | | |
| 052 082.05 | BRISTOL TENN CITY OF | CARDEN HOLLOW RD E OF | 25200 | - | Steele Creek Park | | |
| 097 018.43 | BRISTOL TENN CITY OF | RIVER RD | 24700 | - | To be donated to Sullivan County. | | |
| 021O A 013.00 | BRISTOL CITY OF | COLUMBIA RD 1325 | 24500 | - | CDBG Rental Property | Surplus | Auction |
| 020D E 008.00 | BRISTOL CITY OF | STATE ST 826 | 22400 | - | Public Parking Lot | | |
| 021 060.00 | BRISTOL CITY OF | KING COLLEGE RD | 20000 | - | Triangular piece of land along Trammel Road/King College | | |
| 037E D 012.00 | BRISTOL CITY OF | SHIRLEY DR | 20000 | - | Jersey Park | | |
| 020N A 002.00 | CITY OF BRISTOL TN | SKYLINE DR NW OF | 19800 | 3.44 | Steele Creek Park; Might also be location of Sewer Lift Station with wood fence, $87,500 cash value located at 244 Skyline Drive) | | |
| 020E G 003.00 | CITY OF BRISTOL TENNESSEE | 9TH ST | 18800 | - | BTCS - Vacant Lot at corner of Dale and 9th (Anderson Elementary area) | | |
| 020D F 031.00 | BRISTOL CITY OF | SHELBY ST 613 | 17600 | - | Parking Lot; Leased To Hurley | | |
| 020D F 032.00 | BRISTOL CITY OF | SHELBY ST 611 | 14800 | - | Parking Lot; Leased To Hurley | | |
| 020D H 033.00 | CITY OF BRISTOL TN | 8TH ST 324 | 14200 | - | Located Along Wes Davis Greenway Bridge - acquired for Flood Control Project | | |
| 020E F 001.20 | BRISTOL CITY OF | WATAUGA AVE | 14200 | - | Vacant Lot East of Watauga Ave, near Anderson Elementary; Could be used as parking for Anderson Elementary. Keep for now. | | |
| 021 039.10 | BRISTOL CITY OF | OLD JONESBORO RD | 14000 | - | Sinking Creek Sewer Lift Station | | |
| 020D F 033.00 | BRISTOL CITY OF | SHELBY ST 613 | 13700 | - | Parking Lot; Leased To Hurley | | |
| 020D F 034.00 | BRISTOL CITY OF | SHELBY ST 615 | 13700 | - | Parking Lot; Leased To Hurley | | |
| 020D E 022.00 | BRISTOL CITY OF TENN | 8TH ST | 12200 | - | Lot at NW corner of Shelby & 8th; Beaver Creek, walkway to Public Buses | | |
| 023 025.20 | BRISTOL CITY OF | HENSON RD 350 | 11000 | 0.86 | Former Water Tank Property | Surplus. We don't need it for anything. | Online Auction. |
| 021C D 002.00 | BRISTOL CITY OF | E STATE ST | 10900 | 1.9 | Water Tower (1.5 M. Gal Concrete Water Tank w/fence) | | |
| 021I E 018.00 | BRISTOL TN CITY OF | WALLACE ST 402 (400) | 10800 | - | Wallace Street near Railroad ROW | Surplus - we bought and tore down substandard housing. | Online Auction. |
| 067 070.95 | BRISTOL CITY OF | HWY 394 | 9600 | 1.6 | ROW going back to White Top Park | | |
| 054 012.40 | BRISTOL CITY OF | PARTNERSHIP PARK RD | 9300 | 6.96 | Partnership Park | | |
| 021I G 002.00 | CITY OF BRISTOL | OAKLAND DR 1016 | 8000 | - | BTCS - Behind School Bus Garage on College | | |
| 021A A 027.00 | BRISTOL CITY OF | 5TH ST 15 | 7800 | - | Strip of land between parking lots across street from Machiavelli's | | |
| 038B B 018.05 | BRISTOL CITY OF | CLAY ST | 6800 | - | Lot in dogleg of Clay Street near Rosedale Lane | Surplus. We don't need it for anything. | online auction |
| 020E G 005.00 | BRISTOL TENNESSEE CITY OF | 9TH ST 924 | 6600 | - | BTCS - near Anderson; near Corner of 9th & Dale | | |
| 021A D 008.00 | BRISTOL CITY OF TN | E STATE ST 124 | 6300 | - | Part of Slater Center Basketball Courts | | |
| 021H L 007.00 | BRISTOL TN CITY OF | 4TH ST 824 | 5400 | - | Small Lot between Melrose & Wallace, near Railroad | Surplus - we bought and tore down substandard housing. | Online Auction. |
| 020E G 004.00 | BRISTOL TENNESSEE CITY OF | 9TH ST | 5300 | - | BTCS - near Anderson; Corner of 9th & Dale | | |
| 021H L 009.00 | BRISTOL TENN CITY OF | WALLACE ST 411 | 5100 | - | Vacant Lot on Wallace between 4th and 5th st | Surplus - we bought and tore down substandard housing. | Online Auction. |
| 020D H 039.00 | BRISTOL TN CITY OF | VOLUNTEER PKWY | 5000 | - | Strip between volunteer parkway & wes davis where old rail cars sit | | |
| 021A D 017.00 | CITY OF BRISTOL TENNESSEE | MCDOWELL ST 415 | 4900 | - | Vacant Lot East of Slater Center Parking Lot | | |
| 036B A 015.00 | BRISTOL TENN CITY OF | BROOKSHIRE DR | 4700 | - | Purchased to put in sewer line. Could only be sold subject to sewer line easement reservation. | | |
| 021I D 037.00 | City of Bristol TN | 825 Tremont Ave | 4500 | - | Expansion of Vance Middle School. | | |
| 021I D 038.01 | City of Bristol Tennessee | 823 Tremont Ave | 4500 | - | Expansion of Vance Middle School. | | |
| 021I D 039.00 | City of Bristol TN | 819 Tremont Ave | 4500 | - | Expansion of Vance Middle School. | | |
| 021I D 040.00 | City of Bristol TN | 817 Tremont Ave | 4500 | - | Expansion of Vance Middle School. | | |
| 021A D 018.00 | CITY OF BRISTOL TENNESSEE | MCDOWELL ST 501 | 4400 | - | Vacant Lot East of Slater Center Parking Lot | | |
| 021I D 004.00 | City of Bristol TN | 912 Oakland Drive | 4400 | - | Expansion of Vance Middle School. | | |
| 021I D 006.00 | City of Bristol Tennessee | 920 Oakland Drive | 4400 | - | Expansion of Vance Middle School. | | |
| 021A D 009.00 | BRISTOL CITY OF TN | E STATE ST | 4300 | - | Part of Slater Center Basketball Courts | | |
| 021A D 010.00 | BRISTOL TENN CITY OF | E STATE ST 134 | 4300 | - | Part of Slater Center Basketball Courts | | |
| 021I D 005.00 | City of Bristol TN | 916 Oakland Drive | 4300 | - | Expansion of Vance Middle School. | | |
| 021I D 016.00 | City of Bristol TN | 915 Columbia Road | 4300 | - | Expansion of Vance Middle School. | | |
| 021I D 017.00 | City of Bristol TN | 911 Columbia Road | 4300 | - | Expansion of Vance Middle School. | | |
| 021I E 016.00 | BRISTOL CITY OF | WALLACE ST 410 | 4300 | - | Small lot near Norfolk Southern Railway Line | Surplus - we bought and tore down substandard housing. | Online Auction |
| 021H L 004.00 | BRISTOL CITY OF TN | 4TH ST 818 | 4200 | - | Small Lot between Melrose & Wallace, near Railroad | Surplus - we bought and tore down substandard housing. | online auction |
| 021I D 007.00 | City of Bristol TN | 924 Oakland Drive | 4200 | - | Expansion of Vance Middle School. | | |
| 021I D 015.00 | City of Bristol TN | 919 Columbia Road | 4200 | - | Expansion of Vance Middle School. | | |
| 021A D 016.00 | BRISTOL CITY OF | MCDOWELL ST 413 | 4100 | - | Part of Slater Center Parking Lot | | |
| 021H L 005.00 | BRISTOL CITY OF TENN | 4TH ST 820 | 4100 | - | Sewer Lift Station | | |
| 021H L 006.00 | BRISTOL TN CITY OF | 4TH ST 822 | 4100 | - | Pump Station. | | |
| 021I D 001.00 | BRISTOL TENNESSEE CITY OF | 900 Oakland Drive | 4100 | - | Expansion of Vance Middle School. | | |
| 021I D 014.00 | City of Bristol TN | 923 Columbia Road | 4100 | - | Expansion of Vance Middle School. | | |
| 022C C 013.00 | BRISTOL CITY OF | HENRY ANNA LN | 4100 | - | Millwood Place Subdivision Sewer Lift Station | | |
| 022I G 011.10 | BRISTOL CITY OF | CHATHAM RD | 4100 | - | Candlewyck Sewer Lift Station w/Fence | | |
| 021I D 002.00 | City of Bristol TN | 904 Oakland Drive | 4000 | - | Expansion of Vance Middle School. | | |
| 021I D 008.00 | City of Bristol TN | 928 Oakland Drive | 4000 | - | Expansion of Vance Middle School. | | |
| 021I D 013.00 | City of Bristol TN | 927 Columbia Road | 4000 | - | Expansion of Vance Middle School. | | |
| 021I D 003.00 | Sensabaugh Mia V | 908 Oakland Drive | 3900 | - | Expansion of Vance Middle School. Note: City received order of possession on May 24, 2019. | | |
| 021I D 010.00 | BRISTOL TN CITY OF | 934 Oakland Drive | 3900 | - | Expansion of Vance Middle School. | | |
| 021I D 011.00 | City of Bristol TN | 935 Columbia Road | 3900 | - | Expansion of Vance Middle School. | | |
| 021I D 009.00 | City of Bristol TN | 930 Oakland Drive | 3800 | - | Expansion of Vance Middle School. | | |
| 021I D 012.00 | City of Bristol TN | 931 Columbia Road | 3700 | - | Expansion of Vance Middle School. | | |
| 066K A 008.10 | BRISTOL CITY OF | FEATHERS CHAPEL RD | 3100 | 0.057 | Evans Creek Sewer Lift Station w/Fence; 2157 Feathers Chapel Road | Per Tim, this property is no longer used for pump station purposes. | |
| 021I E 017.00 | BRISTOL CITY OF | WALLACE ST 406 | 3000 | - | Small lot near Norfolk Southern Railway Line | Surplus - we bought and tore down substandard housing. | Online Auction. |
| 021H L 003.02 | BRISTOL CITY OF TN | 4TH ST 816 | 2600 | - | Small Lot between Melrose & Wallace, near Railroad | Surplus - we bought and tore down substandard housing. | Online auction. |
| 020E H 004.00 | CITY OF BRISTOL | DALE ST | 2400 | - | Access to Water Tower | | |
| 021E B 002.10 | BRISTOL CITY OF | ROBIN RD | 1300 | - | Small Triangle of land at top of Robin Road Hill where street divides | Surplus - adjacent property owners might be interested. | online auction - notify adjoining property owners of pendency of auction. |
| 020J A 051.00 | BRISTOL CITY OF | BROAD ST | 1000 | - | Part of Steele Creek Park | | |
| 081E B 029.00 | BRISTOL CITY OF | FOX MEADOWS CIR 1007 | 1000 | - | Sewer Lift Station | | |
| 018 037.10 | BRISTOL TN CITY OF | DECK VALLEY RD S OF | - | - | Water Tower (250K Gal Steel water tank with fence) | | |
| 019 044.00 | BRISTOL CITY OF | WALNUT HILL RD | - | 0.154 | Location former Walnut Hill Pump Station | Surplus - Can be sold. | Makes sense for adjoining property to acquire this. |
| 019 153.01 | BRISTOL CITY OF | WALNUT HILL RD E OF | - | 0.01 | Sewer Control Panel - no longer used. | Surplus - but only to neighboring property owner. | Makes sense for adjoining property to acquire this. |
| 019 186.10 | BRISTOL TN CITY OF | I-81 N OF | - | - | Small lot northwest of I-81 and former Holiday Drive (identified on insurance list as 190 W. Holiday Drive, Water Booster Pump Station ($221,000); also 194 Holiday Drive, Sewer Lift Station w/ Fence ($160,000)) | | |
| 020A A 033.00 | BRISTOL CITY OF | GROVE PARK DR OFF | - | 1.272 | Water Tower (750K Gallon steel water tank with fence) | | |
| 020B D 041.00 | BRISTOL CITY OF | SHELBY ST | - | - | Lot North of Shelby Street between 24th & Elm; Mark Vance Trail and Drainage. | | |
| 020B D 042.00 | BRISTOL CITY OF | SHELBY ST | - | - | Lot North of Shelby Street between 24th & Elm; Mark Vance Trail and Drainage. | | |
| 020B D 043.00 | BRISTOL CITY OF | SHELBY ST | - | - | Lot North of Shelby Street between 24th & Elm; Mark Vance Trail and Drainage. | | |
| 020B D 044.00 | BRISTOL CITY OF | SHELBY ST | - | - | Lot North of Shelby Street between 24th & Elm; Mark Vance Trail and Drainage. | | |
| 020B D 045.00 | BRISTOL CITY OF | SHELBY ST | - | - | Lot North of Shelby Street between 24th & Elm; Mark Vance Trail and Drainage. | | |
| 020B D 046.00 | BRISTOL CITY OF | SHELBY ST | - | - | Lot North of Shelby Street between 24th & Elm; Mark Vance Trail and Drainage. | | |
| 020B D 047.00 | BRISTOL CITY OF | SHELBY ST | - | - | Lot North of Shelby Street between 24th & Elm; Mark Vance Trail and Drainage. | | |
| 020B D 048.00 | BRISTOL CITY OF | SHELBY ST | - | - | Lot North of Shelby Street between 24th & Elm; Mark Vance Trail and Drainage. | | |
| 020B D 049.00 | BRISTOL CITY OF | SHELBY ST | - | - | Lot North of Shelby Street between 24th & Elm; Mark Vance Trail and Drainage. | | |
| 020B D 050.00 | BRISTOL CITY OF | SHELBY ST | - | - | Lot North of Shelby Street between 24th & Elm - Water Booster Pump Station | | |
| 020B D 051.00 | BRISTOL CITY OF | SHELBY ST | - | - | Lot North of Shelby Street between 24th & Elm; Mark Vance Trail and Drainage. | | |
| 020B D 052.00 | BRISTOL CITY OF | SHELBY ST | - | - | Lot North of Shelby Street between 24th & Elm; Mark Vance Trail and Drainage. | | |
| 020B D 053.00 | BRISTOL CITY OF | SHELBY ST | - | - | Lot North of Shelby Street between 24th & Elm; Mark Vance Trail and Drainage. | | |
| 020B D 054.00 | BRISTOL CITY OF | SHELBY ST | - | - | Lot North of Shelby Street between 24th & Elm; Mark Vance Trail and Drainage. | | |
| 020B D 055.00 | BRISTOL CITY OF | SHELBY ST | - | - | Lot North of Shelby Street between 24th & Elm; Mark Vance Trail and Drainage. | | |
| 020B D 056.00 | BRISTOL CITY OF | SHELBY ST | - | - | Lot North of Shelby Street between 24th & Elm; Mark Vance Trail and Drainage. | | |
| 020B D 060.00 | BRISTOL CITY OF | SHELBY ST | - | - | Lot North of Shelby Street between 24th & Elm; Mark Vance Trail and Drainage. | | |
| 020B D 061.00 | BRISTOL CITY OF | SHELBY ST | - | - | Lot North of Shelby Street between 24th & Elm; Mark Vance Trail and Drainage. | | |
| 020B D 062.00 | BRISTOL CITY OF | SHELBY ST & K MART DR | - | - | Lot North of Shelby Street between 24th & Elm; Mark Vance Trail and Drainage. | | |
| 020C J 023.00 | BRISTOL CITY OF | OLD KNOBS RD | - | - | 1.5 million gallon concrete water tank w/fence | | |
| 020C K 029.00 | BRISTOL CITY OF | ANDERSON ST | - | - | AKA 500 17th Street - Fire Station #3 | | |
| 020D E 009.00 | BRISTOL CITY OF | SHELBY ST | - | - | Entire Downtown Center between State Street & Shelby (per ins, 810 State Street/Shelby Street Parking Lot = 490,000) | | |
| 020D E 031.00 | BRISTOL CITY OF | 8TH ST | - | - | City Hall Annex Parking Lot on North Side from 8th Street to Western Edge of Creek | | |
| 020D E 032.00 | BRISTOL CITY OF | 8TH ST 104 | - | - | City Hall Annex Building and Parking Lot on West Side | | |
| 020D E 038.00 | BRISTOL CITY OF | 8TH ST | - | - | Main City Hall Building (northern end) and ROW over footbridge | | |
| 020D H 001.00 | BRISTOL CITY OF | BROAD ST | - | - | Small Parcel near City Hall Bridge; Split by Anderson St. | | |
| 020D H 002.00 | BRISTOL CITY OF | BROAD ST | - | - | Sullivan County Justice Center portion of City Hall building | | |
| 020D H 012.00 | BRISTOL CITY OF | ANDERSON ST | - | - | Grassy area south of Sullivan County Justice Center, north of Anderson Street | | |
| 020D H 013.00 | BRISTOL CITY OF | ANDERSON ST | - | - | Part of City Hall Property (East creek bank; runs under Anderson) | | |
| 020D H 014.00 | BRISTOL CITY OF | ANDERSON ST | - | - | Small parcel south of Anderson, west of Penn stuart Parking Lot (on creek bank) | | |
| 020E E 001.00 | BRISTOL CITY OF | ORCHARD ST | - | - | Basketball Court; Corner of 9th & Haynes and 9th & Orchard | | |
| 020E F 001.00 | BRISTOL CITY OF | 9TH ST | - | 3.6 | Anderson Elementary School | | |
| 020G B 003.00 | BRISTOL CITY OF | SHELBY ST | - | - | Lot North of Shelby Street between 24th & Elm; Mark Vance Trail and Drainage. | | |
| 020G B 004.00 | BRISTOL CITY OF | SHELBY ST | - | - | Lot North of Shelby Street between 24th & Elm; Mark Vance Trail and Drainage. | | |
| 020L C 035.00 | BRISTOL CITY OF | 9TH ST | - | - | Anderson Elementary School (Tennis Courts) | | |
| 020L F 012.00 | BRISTOL CITY OF | 6TH ST EXT 1006 | - | - | Lot split by Weaver Pike; East of Beaver Creek. Consider abandoning the right of way to the east. Haynes property to west should be caught in the tax sale. Can it be incorporated into a trailhead - question for Terry Napier. No need for it right now, but may arise. | | |
| 020L F 029.00 | BRISTOL CITY OF | SOUTHSIDE AVE 1100 | - | - | Tennessee High School - Parking | | |
| 020L F 030.00 | BRISTOL CITY OF | SOUTHSIDE AVE 1106 | - | - | Tennessee High School - Parking | | |
| 020L F 031.00 | BRISTOL CITY OF | SOUTHSIDE AVE 1110 | - | - | Tennessee High School - Parking | | |
| 020L F 032.00 | BRISTOL CITY OF | SOUTHSIDE AVE 1114 | - | - | Tennessee High School - Parking | | |
| 020L F 033.00 | BRISTOL CITY OF | SOUTHSIDE AVE 1116 | - | - | Tennessee High School - Parking | | |
| 020L G 001.00 | BRISTOL CITY OF | SOUTHSIDE AVE 1200 | - | - | Tennessee High School - Parking | | |
| 020L G 002.00 | BRISTOL CITY OF | SOUTHSIDE AVE 1204 | - | - | Tennessee High School - Parking | | |
| 020L G 003.00 | BRISTOL CITY OF | SOUTHSIDE AVE 1208 | - | - | Tennessee High School - Parking | | |
| 020L G 004.00 | BRISTOL CITY OF | SOUTHSIDE AVE 1216 | - | - | Tennessee High School - Parking | | |
| 020L G 005.00 | BRISTOL CITY OF | SOUTHSIDE AVE 1220 | - | - | Tennessee High School - Parking | | |
| 020L J 001.00 | BRISTOL CITY OF | CEDAR ST W OF | - | - | Water Booster Pump Station - identified as 77 Knob Hill/1310 W Cedar St on insurance list | | |
| 020L J 008.00 | BRISTOL CITY OF | CEDAR ST W | - | - | West Cedar/Indian Trail Baseball Field (Press Box = 87800) | | |
| 020L J 020.00 | BRISTOL CITY OF | RIDGE RD | - | - | Water Tower (100K Gal Steel Water Tank w/ Fence 4 Ridgeview Drive/Knob Hill) | | |
| 020M B 020.00 | BRISTOL CITY OF | VOLUNTEER PKWY | - | - | Sliver of property at Southwest Intersection of Volunteer & West Cedar - Keep for future trail development. | | |
| 020M D 001.00 | BRISTOL CITY OF | SOUTHSIDE AVE 1501 | - | - | Part of Tennessee High School (Track) | | |
| 020M D 002.00 | BRISTOL CITY OF | CEDAR ST W 410 | - | - | Part of Tennessee High School (Track) | | |
| 020M D 003.00 | BRISTOL CITY OF | CEDAR ST W 408 | - | - | Part of Tennessee High School (Track) | | |
| 020M D 004.00 | BRISTOL CITY OF | CEDAR ST W 400 | - | - | Part of Tennessee High School (Track) | | |
| 021 056.00 | BRISTOL CITY OF | KING COLLEGE RD | - | - | Holston View Elementary School | | |
| 021A D 022.00 | BRISTOL CITY OF | MCDOWELL ST | - | - | Slater Center - Building and most of Parking Lots | | |
| 021C G 006.00 | BRISTOL CITY OF | BOOHER RD | - | - | Corner of Booher Rd & King College Rd; Part of Water System | | |
| 021F A 004.00 | BRISTOL CITY OF | E STATE ST | - | - | Fire Station 2 /1109 King College Road | | |
| 021G A 001.00 | BRISTOL CITY OF | KENTUCKY AVE | - | - | Fairmount Park | | |
| 021G C 045.00 | BRISTOL TN CITY OF | VIRGINIA AVE 821 | - | 8.9 | BTCS - Fairmount Elementary School (School = 13,370,000, Fencing = 160,000) | | |
| 021H A 021.50 | BRISTOL CITY OF | 6TH ST | - | - | Strip of land, corner of Locust and Sixth Street, abuts YMCA land & Heritage Homes; dedicated by deed as right of way. Needs to be shown on property tax assessor's map as right of way. | | |
| 021H B 006.00 | BRISTOL CITY OF | MARTIN L KING JR BLV | - | - | BTCS Main Office (Roundhouse) | | |
| 021H E 003.00 | BRISTOL CITY OF | ASH ST | - | - | Triangle of Land between Ash Street & Norfolk Southern RWY Line, possibly used to be part of Rotary Park. Need to keep for parking for Rotary Park. | | |
| 021H E 004.00 | BRISTOL CITY OF | ASH ST | - | - | Rotary Park (Lighting = 176,000, Field House = 260,000, Concession Stand = 159,000) | | |
| 021H M 010.00 | BRISTOL CITY OF | OAKLAND DR 901 | - | - | Vance Middle School (Athletic Field) | | |
| 021H M 015.00 | BRISTOL CITY OF | MARTIN L KING JR BLV | - | - | Sports Fields & Tennis Center | | |
| 021H M 016.00 | BRISTOL CITY OF | MARION AVE | - | - | Northern edge of Sports Fields near Tennis Center (BTCS) | | |
| 021H N 001.00 | BRISTOL CITY OF | GARLAND AVE | - | 0.8415 | Clay Park (located on 7th Street) | | |
| 021I A 001.00 | BRISTOL CITY OF | EDGEMONT AVE | - | - | Tennessee High School - (Main Building = $10,859,000, Vocational Wing = 2888000, Viking Hall = 8,617,000, Viking Castle Press Box = 41,000, Football Field Lighting = 56,900) | | |
| 021I B 022.00 | BRISTOL CITY OF | EDGEMONT AVE 1000 | - | - | Tennessee high School - Parking | | |
| 021I B 023.00 | BRISTOL CITY OF | EDGEMONT AVE 1004 | - | - | Tennessee high School - Parking | | |
| 021I B 024.00 | BRISTOL CITY OF | EDGEMONT AVE | - | - | Tennessee high School - Parking | | |
| 021I B 025.00 | BRISTOL CITY OF | EDGEMONT AVE 1012 | - | - | Tennessee high School - Parking | | |
| 021I B 026.00 | BRISTOL CITY OF | EDGEMONT AVE 1016 | - | - | Tennessee high School - Parking | | |
| 021I B 027.00 | BRISTOL CITY OF | EDGEMONT AVE 1020 | - | - | Tennessee high School - Parking | | |
| 021I C 001.00 | BRISTOL CITY OF | EDGEMONT AVE | - | - | Vance Middle School - Main Building | | |
| 021I F 011.00 | BRISTOL CITY OF | OAKLAND DR 0FF | - | - | Strip of Land (Former Alley?) between 5th Street and Oakland, near College | Surplus? Need to research origin of property. | |
| 021I F 038.00 | BRISTOL CITY OF | 5TH ST | - | - | Defriece Park | | |
| 021I G 001.00 | BRISTOL CITY OF | COLLEGE AVE | - | - | BTCS Equipment Garage at corner of College & Oakland (Warehouse Building = 110,000, School Maintenance Building = 71,700) | | |
| 021I K 001.00 | BRISTOL CITY OF | SOUTHSIDE AVE 1309 | - | - | Tennessee High School - Track | | |
| 021I K 002.00 | BRISTOL CITY OF | SOUTHSIDE AVE 1307 | - | - | Tennessee High School - Track | | |
| 021I K 003.00 | BRISTOL CITY OF | SOUTHSIDE AVE 1305 | - | - | Tennessee High School - Track | | |
| 021I K 004.00 | BRISTOL CITY OF | SOUTHSIDE AVE 1307 | - | - | Tennessee High School - Track | | |
| 021I K 005.00 | BRISTOL CITY OF | QUEEN ST 400 | - | - | Tennessee High School - Track | | |
| 021I K 006.00 | BRISTOL CITY OF | EDGEMONT AVE 1300 | - | - | Tennessee High School - Track | | |
| 021I K 007.00 | BRISTOL CITY OF | EDGEMONT AVE 1302 | - | - | Tennessee High School - Track | | |
| 021I K 008.00 | BRISTOL CITY OF | EDGEMONT AVE 1304 | - | - | Tennessee High School - Track | | |
| 021I K 009.00 | BRISTOL CITY OF | EDGEMONT AVE 1314 | - | - | Tennessee High School - Track | | |
| 021I K 010.00 | BRISTOL CITY OF | EDGEMONT AVE 1316 | - | - | Tennessee High School - Track | | |
| 021I K 011.00 | BRISTOL CITY OF | EDGEMONT AVE 1320 | - | - | Tennessee High School - Track | | |
| 021J H 046.00 | BRISTOL CITY OF | 5TH ST EXT | - | - | Triangle of Land on 5th Street/5th St Extended; no real purpose but also could serve as watershed for Defriece park | | |
| 021J J 027.50 | BRISTOL CITY OF | OAKWOOD ST | - | - | Park behind Virginia Ave. Food City | | |
| 021K A 005.00 | BRISTOL CITY OF | VALLEY DR | - | - | Oakwood Park | | |
| 021O K 002.00 | BRISTOL CITY OF | ROCK QUARRY RD | - | - | Part of Public Works Garage (identified on insurance as 212 Blackley Road) (transit garage w/fence = 176,000, Fuel Station w/ canopy = 133,000) | | |
| 021O K 003.00 | BRISTOL CITY OF | ROCK QUARRY RD 123 | - | - | Part of Public Works Garage | | |
| 021O K 004.00 | BRISTOL CITY OF | ROCK QUARRY RD | - | - | Part of Public Works Garage | | |
| 021O L 004.00 | BRISTOL CITY OF | 5TH ST EXT | - | - | Curve of 5th Street near Blackley Road | | |
| 021O L 005.00 | BRISTOL CITY OF | 5TH ST EXT | - | - | Curve of 5th Street near Blackley Road | | |
| 021O L 006.00 | BRISTOL CITY OF | 5TH ST EXT | - | - | Curve of 5th Street near Blackley Road | | |
| 021O L 007.00 | BRISTOL CITY OF | 5TH ST EXT | - | - | Curve of 5th Street near Blackley Road | | |
| 021O L 008.00 | BRISTOL CITY OF | 5TH ST EXT | - | - | Curve of 5th Street near Blackley Road | | |
| 021O L 009.00 | BRISTOL CITY OF | 5TH ST EXT | - | - | Curve of 5th Street near Blackley Road | | |
| 021O L 011.00 | BRISTOL CITY OF | BLACKLEY RD | - | - | Parcel Near Blackley Road/5th Street Interstection | | |
| 021O L 012.00 | BRISTOL CITY OF | BLACKLEY RD 128 | - | - | Parcel Near Blackley Road/5th Street Interstection | | |
| 021O L 013.00 | BRISTOL CITY OF | ROCK QUARRY RD | - | - | Parcel Near Public Works Garage | | |
| 021O L 014.00 | BRISTOL CITY OF | ROCK QUARRY RD | - | - | Parcel Near Public Works Garage | | |
| 021O L 015.00 | BRISTOL CITY OF | ROCK QUARRY RD | - | - | Parcel Near Public Works Garage | | |
| 021O L 016.00 | BRISTOL CITY OF | HILL ST | - | - | Parcel Near Public Works Garage | | |
| 021O L 017.00 | BRISTOL CITY OF | ROCK QUARRY RD | - | - | Parcel Near Public Works Garage | | |
| 021P A 001.00 | BRISTOL CITY OF | EDGEMONT AVE | - | - | Tennessee High School - Track | | |
| 021P A 002.00 | BRISTOL CITY OF | SOUTHSIDE AVE | - | - | Tennessee High School - Track | | |
| 021P A 003.00 | BRISTOL CITY OF | SOUTHSIDE AVE 1409 | - | - | Tennessee High School - Track | | |
| 021P A 004.00 | BRISTOL CITY OF | SOUTHSIDE AVE 1405 | - | - | Tennessee High School - Track | | |
| 021P A 005.00 | BRISTOL CITY OF | RUSTIC ST 408 | - | - | Tennessee High School - Track | | |
| 021P A 006.00 | BRISTOL CITY OF | EDGEMONT AVE 1400 | - | - | Tennessee High School - Track | | |
| 021P A 007.00 | BRISTOL CITY OF | EDGEMONT AVE 1402 | - | - | Tennessee High School - Track | | |
| 021P A 008.00 | BRISTOL CITY OF | EDGEMONT AVE 1404 | - | - | Tennessee High School - Track | | |
| 022G F 001.10 | BRISTOL CITY OF | ROSCOMMON DR S OF | - | - | Per Insurance: 325 Kilcoote Way, Tara Hill Sewer Lift Station | | |
| 037C F 009.95 | BRISTOL CITY OF | NEAR KELLY RIDGE PVT DR | - | 0.89 | Steele Creek Park | | |
| 037E C 010.00 | BRISTOL CITY OF | EDGEMONT AVE | - | 4.8 | Haynesfield Park | | |
| 037E D 005.00 | BRISTOL CITY OF | EDGEMONT AVE | - | - | Triangle of Land corner of Edgemont & Sleepy Hollow; used to be a pump station. | Surplus - adjacent property owners might be interested. | Makes sense for adjoining property to acquire this. |
| 037E E 028.00 | BRISTOL CITY OF | CEDAR VALLEY RD | - | - | Cedar Valley Park | | |
| 037J A 022.00 | BRISTOL CITY OF | VANCE DR | - | 16.4 | Rooster Front Park; Animal Shelter (Animal Shelter = 80,500) | | |
| 037J B 002.00 | BRISTOL TN CITY OF | VANCE DR S OF | - | 7.7 | Wooded Property South of Restrooms/Pavilion where trail continues back to sewer works. Keep for future trail stuff | | |
| 037J B 007.00 | BRISTOL TN CITY OF | VANCE DR | - | 8.1 | Rooster Front Park Restrooms & Charlie Robinette Park) (Restroom/Pavilion = 110,000) | | |
| 037O C 044.00 | BRISTOL CITY OF | SUMMERWOOD DR | - | - | Bristol Public Library - Avoca Branch | | |
| 038A C 010.00 | BRISTOL CITY OF | WEAVER PIKE | - | 11.6 | Transit Garage (Garage Bldg 1= 288,000, Building B = 60,300, Storage Building = 124,000) | | |
| 038A C 011.00 | BRISTOL CITY OF | WEAVER PIKE | - | - | Transit Garage | | |
| 038H A 020.00 | BRISTOL CITY OF | BELLEBROOK RD | - | 0.35 | Cedar Valley Park | | |
| 053 002.00 | LEH Partners c/o Samuel J Loven | AVOCA RD S OF | - | - | 1.5 MG Steel Water Tank w/fence located on easement on real property | | |
| 054 006.00 | BRISTOL CITY OF | RAYTHEON RD | - | 3.67 | Currently used as Sullivan County Transfer Station | | |
| 055 149.00 | USA-TVA | ROOTY BRANCH RD | - | 168.6 | Water Treatment Plant located on an easement on this property; 364 South Holston Dam Road (Plant = 9480000, maintenance bldg = 44,000 | | |
| 081 010.00 | BRISTOL CITY OF | COUNTY RD | - | 108.5 | Wastewater Treatment Plant (compost Facility = 4,958,000, Compost Storage Pad & Pond = 346,000, Waste Water Plant = 19,200,000, Main Sewer Lift Station = 4,583,000, 6 Bay Main Shop = 27,600, Compost Amend Building = 111,000) | | |
| 081 010.20 | BRISTOL CITY OF | PATTERSON HILL RD N OF | - | 40.59 | Wastewater Treatment Plant - Buffer Property | | |
| 081 126.01 | BRISTOL CITY OF | BUFFALO RD | - | - | Metering station for wastewater treatment plant. | | |
| 081 145.50 | BRISTOL CITY OF | PATTERSON HILL RD 489 | - | 157.24 | Demolition Landfill | | |
| 082 098.00 | BRISTOL CITY OF | WHITE TOP RD | - | - | Strip of Land (Former ROW?) from White Top Extended to 394. | | |
| 082B A 001.00 | BRISTOL CITY OF | MAPLEHURST LN | - | - | Strip of land (former ROW?) heading northwest from Maplehurst Lane toward Thomas Bridge Road | | |
| 094 007.00 | BRISTOL CITY OF | CENTENARY RD | - | 1.5 | Likely a BTES Substation | | |
| 019 157.00 | Wellmont Health System | MEDICAL PARK BLVD | - | - | 800k Gal Steel Water Tank w/fence located on easement on real property owned by outside party | | |
| 020D E 036.00 | City of Bristol TN | Broad Street | - | - | P/o Bristol Products Property | Dispose of Through RFP Process | |
| 020E D 038.00 | Carl R. Moore Jr | 577 English St | - | 0.324 | Portion of Assessed Tract conveyed to City by TDOT - ROW relinqueshment; Subject to Reversion to the State of Tennessee for failure to continue public ownership and use. | | |
| 020E D 039.00 | Carl R. Moore Jr | 571 English St | - | - | Portion of Assessed Tract conveyed to City by TDOT - ROW relinqueshment; Subject to Reversion to the State of Tennessee for failure to continue public ownership and use. | | |
| 036 113.00 | City of Bristol TN | Rock Farm Rd | - | - | Property donated to City for addition to Steele Creek Park | | |
| 066 037.00 | Cox Virginia & Lucinda (C. Graham Trustees) | 1960 Feathers Chapel Rd | - | - | Sewer Lift Station w/fence; 2004 Feathers Chapel Rd; located on easement over property owned by outside party. | | |
| N/A | | 710 E Redstone/East | - | - | 750K Steel Water Tank w/ fence located in Virginia | | |
| N/A | | 360 Lakeview Drive | - | - | Sewer Lift Station w/fence; located on south shore of Holston River - TVA Easement | | |
| | | FEATHERS CHAPEL RD | - | - | Pump Station on Feathers Chapel- located on easement on parcel 066 98.0 | | |
| 021A A 007.00 | BRISTOL TENN HOUSING | SHELBY ST | - | - | BTHRA | | |
| 021A B 033.00 | BRISTOL TENN HOUSING | EDGEMONT AVE | - | - | BTHRA | | |
| 021B D 029.00 | BRISTOL TENN HOUSING | E STATE ST | - | - | BTHRA | | |
| 021H A 002.00 | BRISTOL TENN HOUSING | MARTIN L KING JR BLV | - | - | BTHRA | | |
| 021H B 016.00 | BRISTOL TENN HOUSING | MARTIN L KING JR BLV | - | - | BTHRA | | |
| 021H N 002.00 | BRISTOL TENN HOUSING | ASH ST | - | - | BTHRA | | |
| 021I F 017.00 | BRISTOL TENN HOUSING | COLLEGE AVE | - | - | BTHRA | | |
| 021O F 001.00 | BRISTOL TENN HOUSING | VIRGINIA AVE | - | - | BTHRA | | |
| 021O G 007.00 | BRISTOL TENN HOUSING | KENTUCKY AVE | - | - | BTHRA | | |
| 021O G 010.00 | BRISTOL TENN HOUSING | VIRGINIA AVE | - | - | BTHRA | | |
| 021O G 020.00 | BRISTOL TENN HOUSING | BIRCH ST | - | - | BTHRA | | |
| 021O G 021.00 | BRISTOL TENN HOUSING | VIRGINIA AVE | - | - | BTHRA | | |
| 021O H 016.00 | BRISTOL TENN HOUSING | KENTUCKY AVE | - | - | BTHRA | | |
| 038 057.00 | BRISTOL TENN HOUSING | HWY 421 | - | - | BTHRA | | |
| 019 129.10 | BRISTOL TENN ELEC SYSTEM | MEDICAL PARK BLVD | - | - | BTES | | |
| 020D E 028.00 | BRISTOL TENN ELECTRIC | SHELBY ST | - | - | BTES | | |
| 020H A 046.00 | BRISTOL TENN ELECTRIC | HWY 126 | - | - | BTES | | |
| 021 049.00 | BRISTOL TENN ELECTRIC | KING COLLEGE RD | - | - | BTES | | |
| 036 079.05 | BRISTOL TN CITY OF | HWY 126 | - | 1.9 | BTES Substation | | |
| 037O D 006.00 | BRISTOL CITY OF | BLUFF CITY HWY | - | 0.92 | BTES Substation | | |
| 038 059.20 | BRISTOL CITY OF | INDUSTRIAL DR EXT | - | 56.89 | BTES - Industrial Park | | |
| 038 059.24 | BRISTOL CITY OF | INDUSTRIAL DR | - | 2.66 | BTES - Industrial Park | | |
| 038 059.27 | BRISTOL CITY OF | INDUSTRIAL DR | - | 4.43 | BTES - Industrial Park | | |
| 038 163.10 | BRISTOL CITY OF | OLD JONESBORO RD 1329 | - | 0.88 | BTES | | |
| 040 008.20 | BRISTOL CITY OF | HWY 44 | - | 1.2 | BTES - Airport Substation | | |
| 051 063.10 | BRISTOL TENN CITY OF | LAKENHEATH DR | - | - | BTES - substation | | |
| 052 095.00 | BRISTOL TENN ELECTRIC | VOLUNTEER PKWY | - | - | BTES | | |
| 052 096.00 | BRISTOL CITY OF | VOLUNTEER PKWY | - | 48.1 | BTES Headquarters | | |
| 054 007.00 | BRISTOL CITY OF | RAYTHEON RD | - | - | BTES Substation | | |
| 065P A 022.00 | BRISTOL TENN CITY OF | ADAMS CHAPEL RD | - | - | BTES - Near airport substation | | |
| 065P A 023.00 | BRISTOL TENN CITY OF | HWY 75 | - | - | BTES - Substation near airport | | |
| 065P A 024.00 | BRISTOL TENN CITY OF | HWY 75 1064 | - | - | BTES - Near airport substation | | |
| 066B A 048.00 | BRISTOL CITY OF | BLOUNTVILLE BLVD | - | 1.77 | BTES Substation | | |
| 067 031.00 | BRISTOL TENN ELEC SYSTEM | OLD BETHEL RD | - | - | BTES | | |
| 068 007.10 | BRISTOL CITY OF | TECH LN 2019 | - | 60.35 | BTES - Bristol Business Park | | |
| 068 007.30 | BRISTOL CITY OF | TECH LN 2020 | - | 22.56 | BTES - Bristol Business Park | | |
| 081 148.15 | BRISTOL CITY OF | BEAVER CREEK RD | - | - | BTES Substation | | |
| 083 089.00 | BRISTOL TENNESSEE CITY OF | SHARPS HOLLOW RD 409 | - | 15.15 | BTES | | |
| 107 025.20 | CITY OF BRISTOL TN | HWY 75 3610 | - | - | BTES - Substation near Boone Lake Dam | | |