BRISTOL, Tenn. — Weeks after an abrupt closure, Bristol's iconic Blue Circle restaurant is back open with new owners hoping to keep the tradition alive.
Mark and Debbie Sourbeer, who previously owned a tanning salon, recently purchased the restaurant after it closed in July.
"I am devastated," Debbie Sourbeer, 57, recalled posting on Facebook when she learned of the Blue Circle's demise. "I love this place. We'd come at least once a week to get a deluxe burger."
Mark Sourbeer, 59, later was at the rooftop bar of the new Bristol Hotel in downtown when he ran into Bart Long, who had owned the Blue Circle property.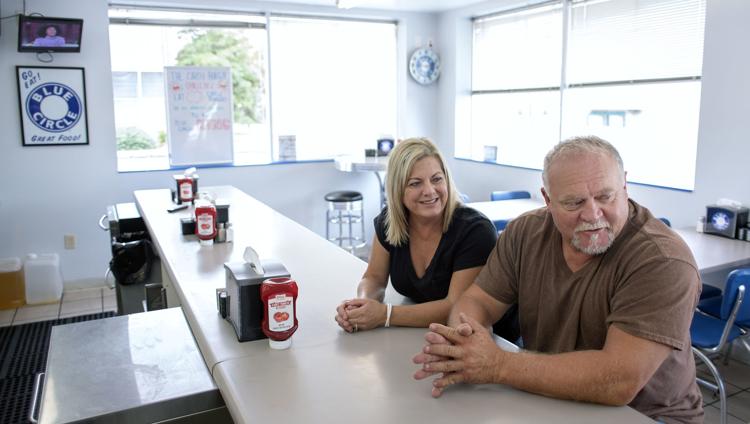 With no intention of actually buying the restaurant at the time, Mark Sourbeer said he casually mentioned that he'd always wanted to own his own restaurant.
"The next day, my phone rang," he said.
Long was on the phone, and, two weeks later, the couple owned the landmark Bluff City Highway restaurant.
The couple had never owned and operated a restaurant before, so they've had to learn the ropes.
"I've learned a lot about the restaurant," said Mark Sourbeer, who said he has always enjoyed cooking.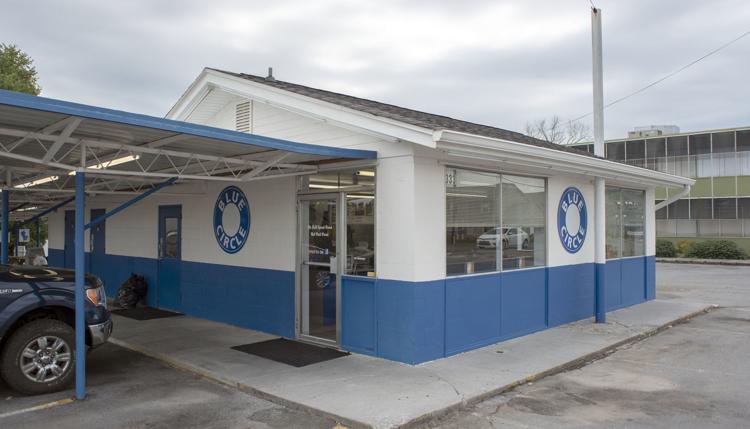 During the long process of reopening the restaurant, which included a thorough cleaning, the couple also rehired Jim Whisman, who had been with the original owners. He brings 30 years of experience, and the restaurant's original recipes, to the Blue Circle.
The business, which originally opened in Bristol in 1964, had changed in recent years, the couple said.
"It had changed a little bit, and everybody said they wanted it to go back to the original way," Debbie Sourbeer said.
In addition to the original menu, the restaurant will also feature some comfort food items, such as meatloaf and beans and cornbread — but those items may not be available for a few weeks, the couple added.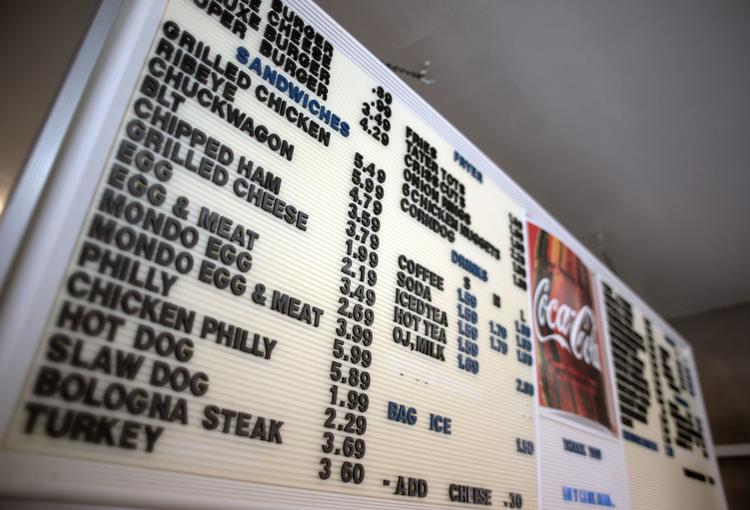 "There's a lot of pressure," Debbie Sourbeer said. "This community is counting on us. We will give them the best possible experience that we can give."
Her husband, who previously worked in the scrap metal business, said transitioning into the restaurant "seemed to come naturally."
Following a soft opening this week, a grand opening celebration will be held on Sept. 28. Local musicians, including the Hills are Alive ladies choir, Matt Elvis Dollar and JP Parsons, face painting and prizes are planned during the event.
"We're bringing Elvis and the Blue Circle back from the dead," Mark Sourbeer said.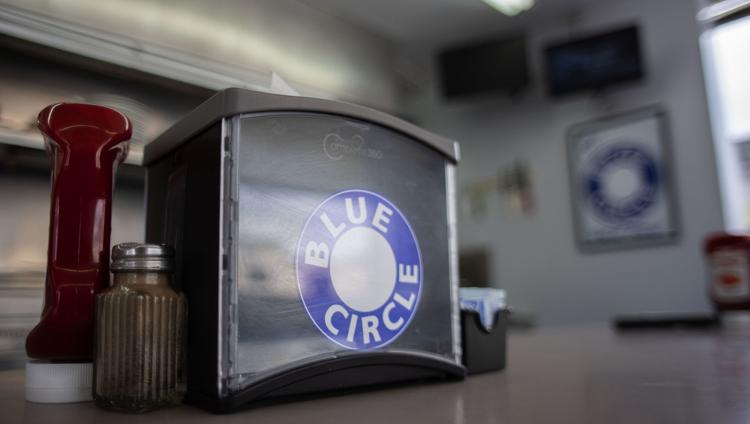 Parsons recalled visiting the Blue Circle when he was younger.
"When I was a young boy, my dad and I would drive to Bristol to eat Circle Burgers and play putt putt," said Parsons, referring to the miniature golf course adjacent to the restaurant. "These trips were some of my fondest memories of him. Now my son and I do the same thing. He's a third generation Blue Circler."
Anyone who visits the Blue Circle will also have a chance to share their memories in a journal.
"We want people to fill it out when they come in," Debbie Sourbeer said. "They'll each have their own page, and they'll write down their own experiences with Blue Circle. We'll keep that."
The Blue Circle will be open Monday to Saturday from 7 a.m. to 8 p.m. and will be closed on Sunday.