BRISTOL, Tenn. — Bicyclists zipped around world's fastest half-mile on Saturday as they raised funds for the Tri-Cities American Heart Association in the inaugural Quillen 100.
More than two dozen teams — which ranged from two to four participants each — signed up for the event, organized by students from the East Tennessee State University Quillen College of Medicine. Proceeds from the race, which totaled nearly $3,000 Saturday, go to Tri-Cities American Heart Association.
"There's no event like this in the region," said Ryan Serbin, co-director of the Quillen 100 and a medical student.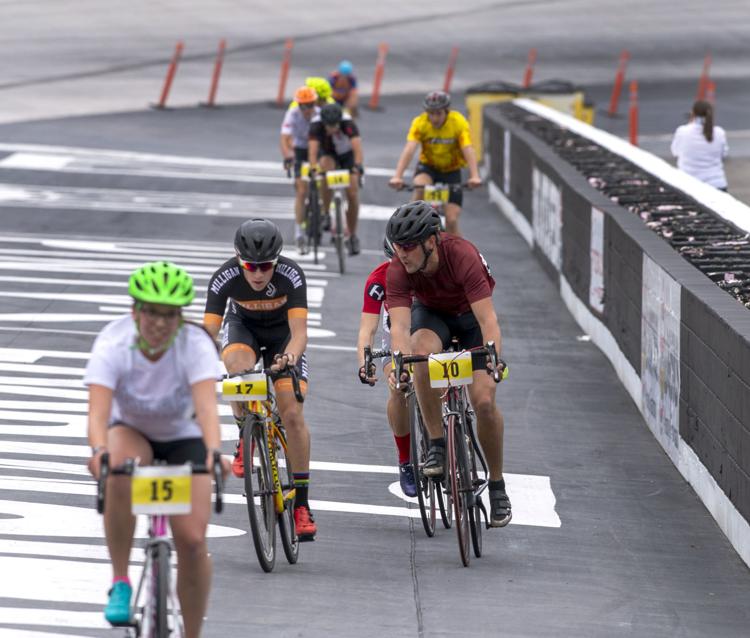 The Quillen 100, presented by Ballad Health, was a cycling relay race, where one participant from each team would race around the track. Teams were allowed to bring multiple bikes, or a single bike. Exchanges occurred regularly, like a typical relay race.
Teams, like the 4-H Hustlers, ETSU Cycling, Pedal For Alzheimer's and Tetrick Funeral Service Handcycle Team, participated.
The Tetrick team included J.W. Moreno, who lost his leg three years ago after a bad knee replacement. He had a chance to practice on the Bristol track earlier this month.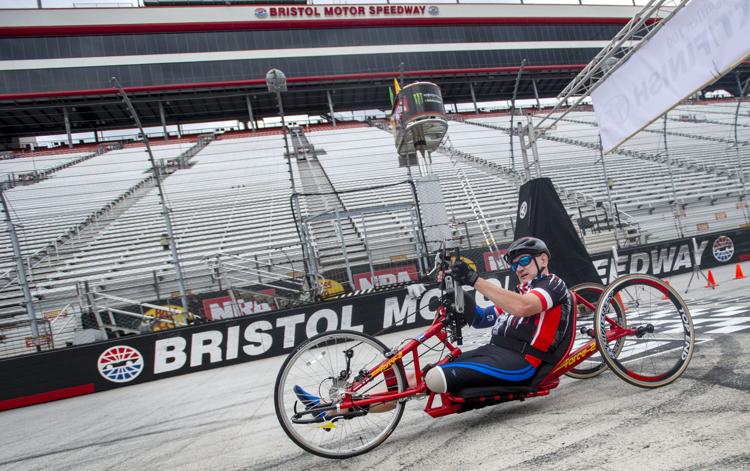 Moreno said he finds cycling events usually do their best to accommodate those who have disabilities and want to compete, and he was excited about this particular venue.
One participant, Alex Pawlowski of Knoxville, wrote about his experience on Twitter.
"Brutal first stage getting dropped at 29 mph but was super cool leading the field to the green," the cyclist wrote. "30 laps to go, still averaging 27 mph but a couple of laps down to the leaders. Finding that draft is elusive. And the rain begins."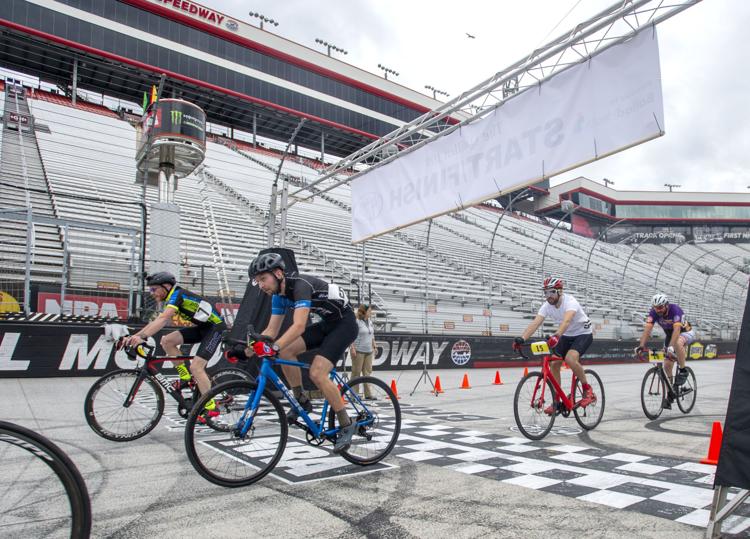 Saturday's cycling race occurred under overcast skies with a temperature of about 60 degrees.
In addition to the race, kids had a chance to ride their bicycles around the track earlier in the day. Ballad Health, the Marsh Regional Blood Center and Abuse Alternatives provided services at the health fair, which was set up in the speedway's infield. Food trucks were also on hand.