BRISTOL, Tenn. — Nine cyclists biking in the last leg of the global World Without Orphans Bike Tour stopped at Whitetop Creek Park in Bristol on Saturday to share their mission — promoting adoption by debunking myths that keep families from taking in children.
"Around the world, each culture has more than enough amazing families who can adopt," said Gennadiy Mokhnenko, pastor and director of Pilgrim Republic Children's Home in Ukraine, who is leading the tour.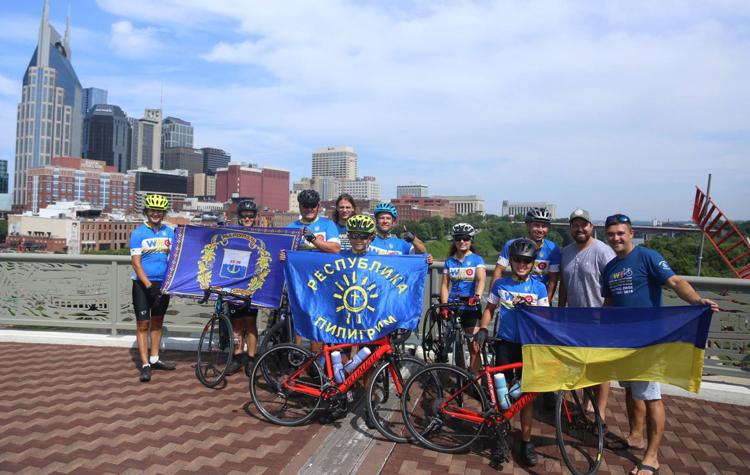 The team began its tour in Ukraine during the summer of 2011 and has continued it nearly every summer since. The U.S. leg will end the more than 18,000-mile global tour. It began in Los Angeles, California in May and will end in three weeks when they reach Miami, Florida.
World Without Orphans is a global effort of individuals, churches, groups, and organizations working together to implement family-based solutions for orphans and vulnerable children, according to the WWO website.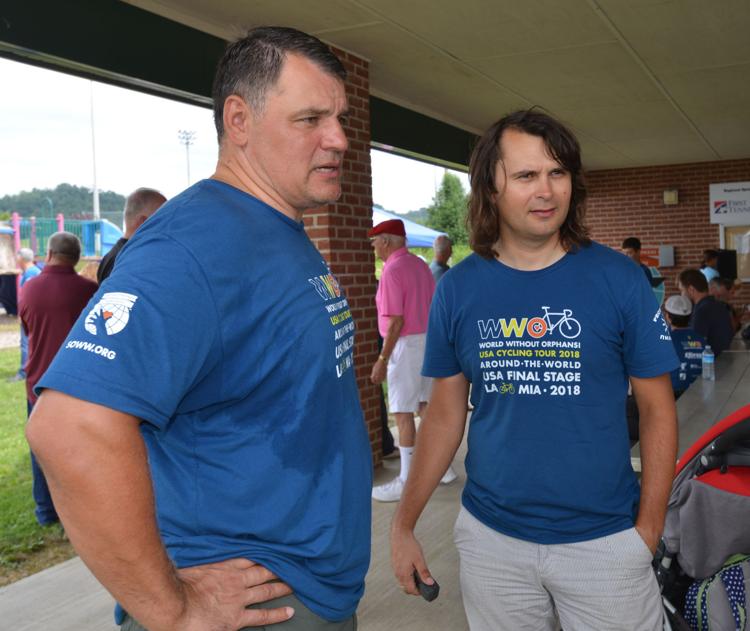 Mokhnenko said hundreds of children have been adopted as a result of the bike tour.
"A world without orphans — this is our dream," he said. "We just go on the bicycle nearly 60 to 80 miles each day [as a] different way to spread the message about adoption and orphan care. … We tell people, 'Please don't be afraid of [adopting] orphans.' We destroy myths about adoption."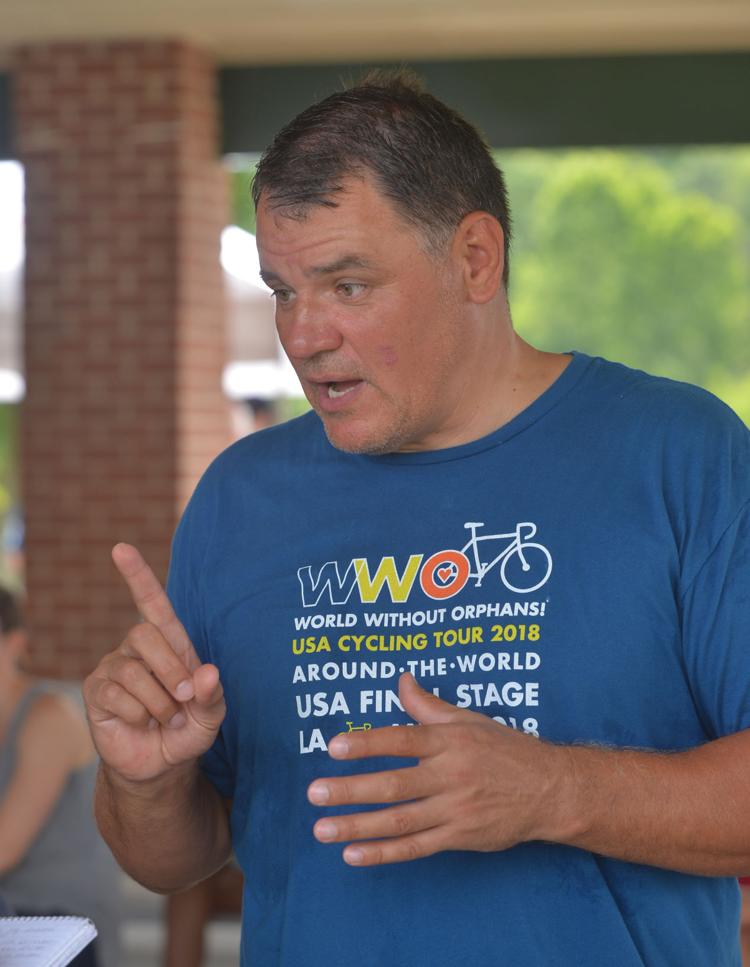 Common myths, Mokhnenko said, are that adopted children can't be loved as much as biological children and that if their parents were addicted to drugs and alcohol they will develop the same addictions. Mokhnenko said he believes neither is true.
"It's a stupid idea," he said. "I [grew up in] an alcohol addicted family, but I am a pastor of 27 years. … If they will have [an adoptive] family, they will have an amazing chance for a changed life."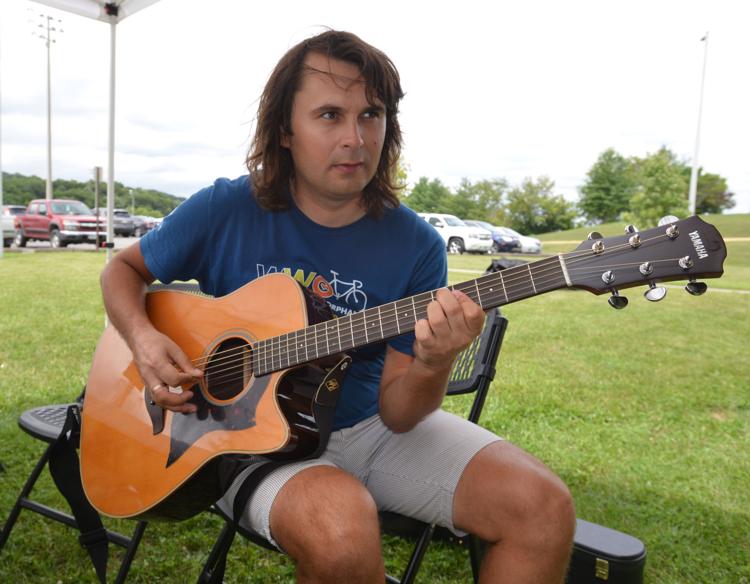 Since 1999, Mokhnenko and his wife, Lena, have adopted 32 children. Most of them were homeless and living on the streets in Ukraine. One of their adopted sons was found fending for himself on the street at two-and-a-half years old, he said.
Andrey Dudin, the first orphan he adopted, is bicycling on the tour with him. Dudin was adopted when he was 12 years old. He had been homeless since he was 6 years old.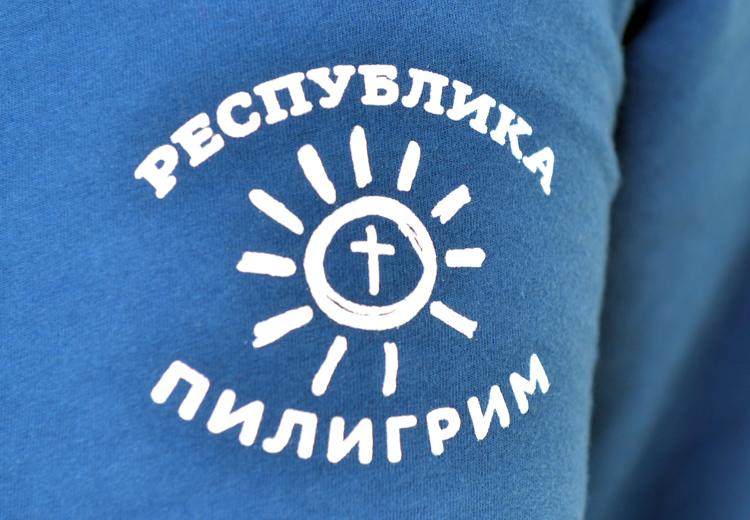 "I lived on the street [for] six years," said Dudin. "It's terrible when you understand that nobody cares about you. When they adopted me I was happy because I had a family. So many children dream about family; about parents, but many people are afraid of adoption. Don't be afraid — try. You will have [a success] story later."
The nonprofit organization Serving Orphans Worldwide is supporting the United States leg of the tour by handling the logistics of it. Headquartered in Bristol, Tennessee, the organization rescues, trains and sustains struggling children's homes around the world, according to its website.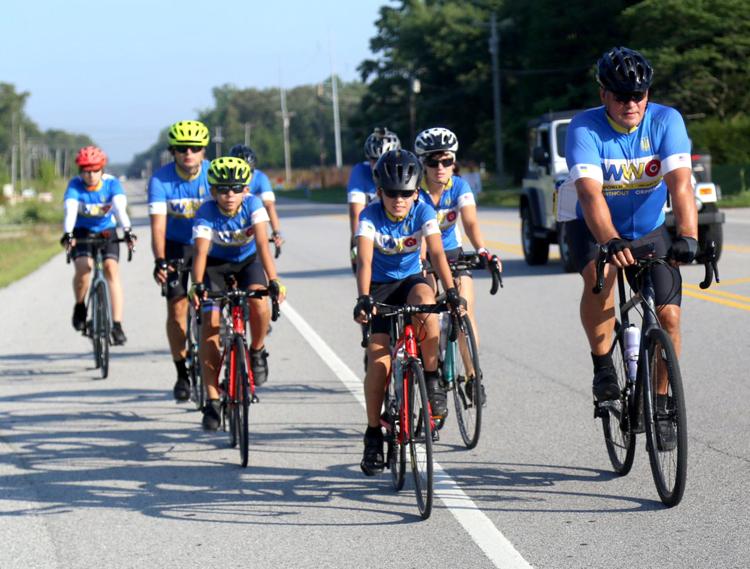 Founder and president, John Gregory, said Saturday that Serving Orphans Worldwide follows the "biblical mandate" of James 1:27 — "Religion that God our Father accepts as pure and faultless is this: to look after orphans and widows in their distress and to keep oneself from being polluted by the world."
"Helping orphans is pleasing to the Lord," said Gregory. "We're about taking those orphanages that exist today and helping them raise orphans so they can grow up in the fear and knowledge of the Lord."