BRISTOL, Va. — After a blurry, 33-year drug-fueled existence, Becky Estep initially feared the very program she now credits with saving her life.
Now 45, Estep is enrolled in Bristol, Virginia's drug treatment court, a lengthy, monitored recovery option for qualified city jail inmates. She celebrates sobriety by working full time, living independently and paying the rent of her own apartment — major accomplishments for someone who abused narcotics, rarely worked, didn't complete high school and stole to support herself.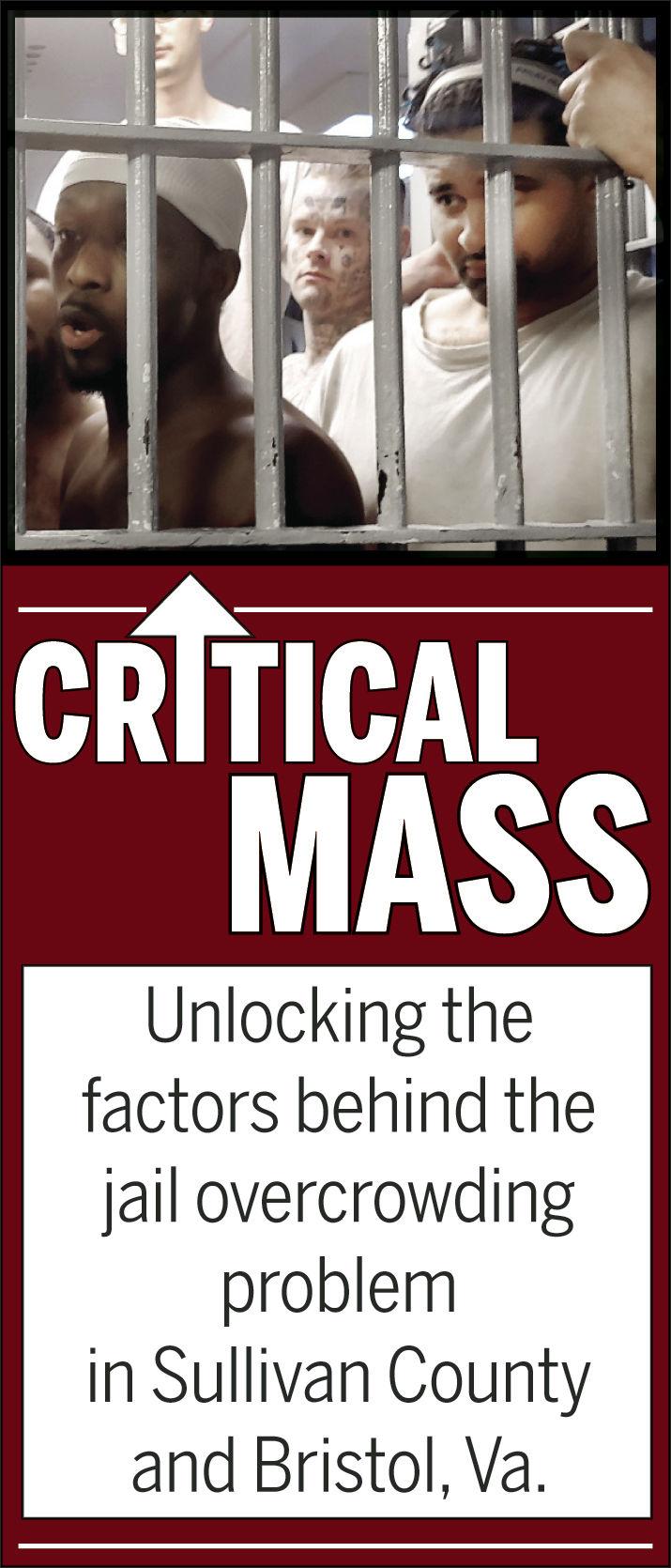 While that life occasionally crosses her mind, in late July, Estep marked four months of being sober when she sat for an interview with the Bristol Herald Courier.
She described the string of bad decisions that once defined her life and nearly ended it.
"This program saved my life. Before I was incarcerated, I never thought I'd see myself in this spot," Estep said.
Estep smoked crack cocaine before her 12th birthday, injected narcotics into her veins at age 15 and spent the past three decades binging on pain and nerve pills, methamphetamine, Suboxone — an opioid marketed to wean addicts off other opioids — Neurontin and nearly anything else. Temporary sobriety only occurred while pulling time in Tri-Cities jails — and even then she was sometimes able to get high.
"I was so used to living the life that I lived, I didn't think I could do anything without drugs. I didn't think I could function around people, I didn't think I could work, I didn't think I could do anything without drugs," Estep said.
Everything centered on her addiction.
"I didn't discriminate; I done it all," she said. "Every day that I could, as much as I could — it wasn't just one drug, it was three or four."
Born in Carter County, Tennessee, she grew up living with her father in Miami, Florida.
"I think I did [drugs] to fit in. My dad was an alcoholic and an addict. I won't take away from him doing a good job raising me. He was a functioning alcoholic, worked every night and he did the best that he could," she said. "I dropped out of school. My dad was smoking crack, and everybody around me was, so I thought, 'If you can't beat them, join them.'"
When she was 13, her father sent her back to East Tennessee to live with her mother, but the self-described "crazy lifestyle" continued unabated. She got in trouble for truancy and was first arrested at age 18.
"I shoplifted. That's how I took care of myself. I was once married, but he's deceased now. We used [drugs] together, and he was diagnosed with pancreatic cancer. When he passed, from there on out, I took care of myself shoplifting, skimming and scamming. I held very few jobs my whole life," Estep said.
She can't recall how many times she's been arrested in Carter County, Johnson City, Kingsport and the Twin City.
At one point, she and her late husband were charged with selling narcotics and possession for resale. She was sentenced to four years and granted probation, which she promptly violated within the first month.
"I was faking it to make it throughout the whole program. I was going to be the spokesgirl at the graduation, and I caught a charge. I'd violated several times, and the judge finally said he didn't know what to do," she said. "He sent me to Johnson City work camp, and I flattened [completed] the four [years] in 14 months."
She was arrested again on Christmas Eve 2017 and sentenced to 15 months for possession of Suboxone, shoplifting and giving a false identity to authorities, but she was made a jail trusty and completed her sentence in half the time. However, Bristol, Virginia authorities had a hold on her for a charge of using a false identity during a traffic stop.
"When I got to Bristol, Virginia, you have to wait for court, and every time drugs came in [to jail], I used them. Every time, I was the first one in line," Estep said. "I seen them [drugs] in Bristol, Virginia four times in four months — about once a month."
She said jailers typically recognized behavioral changes and ordered inmates to take a drug screen.
"I would say, 'Don't screen me, I'll melt the cup,'" she said. "I was doing the most."
Drugs aren't uncommon inside penal facilities, Estep said, but there now appear to be fewer getting into local jails.
"It was more common in my younger years. They've got more ways of checking, so it's harder for people to get stuff in. I've seen it in every jail, done it in every jail. Every time it came through the door, I was first in line," she said.
A Bristol, Virginia judge sentenced Estep to four years, but Commonwealth's Attorney Jerry Wolfe recommended her for the city's drug court program.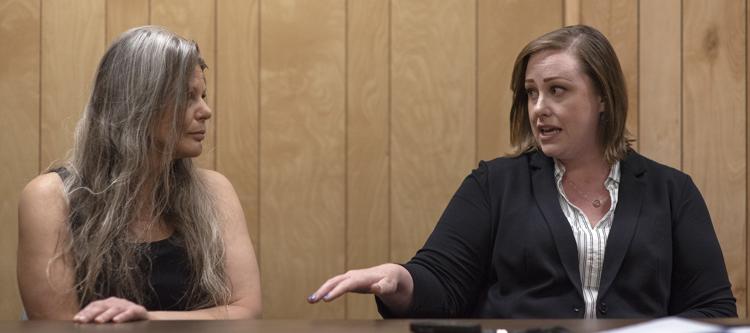 "When Allison [Arnold, program director] came to see me, I told her I need help. I'm old, and I'm tired, and I need help," Estep said. "When I got locked up, I looked like death choking on a cracker. I was so skinny; I had no life in my eyes. I had burned every bridge with everybody. All my family members were done. I'm the baby, and they've seen me my whole life in my addiction at its worst."
Estep admits now she had no idea how drug court might impact her life.
"When I first took this program, I thought, 'Becky, just do this a year, then you can do whatever the hell you want,'" she admitted. "I've had slips. When you first start this, you go to Highlands [Community Services]. I've never reached out for help. I didn't realize there really were people out here who really do care about you and really want to help you like drug court, the Grace Home, Highlands — they genuinely care and want to see you succeed. That was a whole different life for me. It was very overwhelming at first."
Collectively, they helped Estep face her demons, provided temporary housing, helped her secure a job and offered support and encouragement.
"The reason we incorporate treatment so heavily at the beginning is when they come off of what they self-medicate with to deal with all those emotions, it's a very tricky time," Arnold said. "We want to give them the resources and the comfort level that — if they're stressed out and don't know how to deal with this [and] want to use — that they can come to us and honestly tell us that. Once they get some coping skills, then they start to move on. They pick up their job; they pick up a place to live. It's pretty amazing when they work it the way Becky wants to work it."
Arnold, who manages the city's alternative sentencing programs, said many participants are not charged with a drug crime but many are drug-driven.
Drug court participants are screened and monitored. They attend classes each week and are required to call in daily, including weekends and holidays, to see if they must take a drug screen — as all are subject to screening at any time. They also work with Highlands counselors to help them resist falling back into destructive patterns. Estep is in the third of the program's four phases.
"When you're messed up, you tend to suppress whatever feelings you have. So when you get sober, it all comes flooding at one time. You discuss a lot of things that are uncomfortable. You pretty much have to tell your life story. … It's hard to relive that," Estep said. "With my addictions come lying and deceit. Early on in the program, I told the truth, and it felt good. It was a weight off my shoulders."
Not everyone completes the program, Arnold said.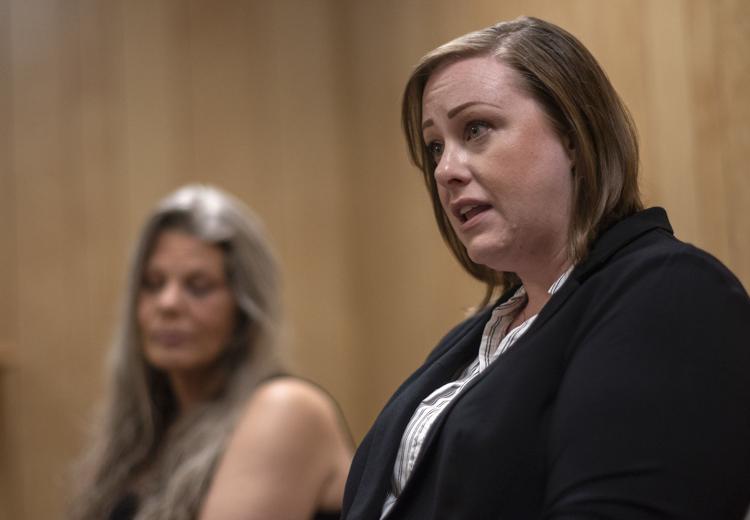 "Past graduates say it's the hardest thing they've ever done because they literally change every single thing about their thinking, their behavior, their friends, their family, where they live, what they do daily with their life," Arnold said. "Every single thing about their life, over the course of drug court, is completely remade into someone who is functional and is doing what they're supposed to do for a healthy life."
Estep offers some heartfelt advice for anyone seeking a path to sobriety.
"It's a choice," she said. "You don't have to live this way. There is a better life, but you have to want it though. You have to really, really want it. And it does not come easy."