On a cool and crisp Saturday night, Josh Bryant and his girlfriend, Sarah Poole, stood on the corner of State and Sixth streets waiting for a meal.
They were among a group of close to 100 people, ranging from children to the elderly, gathered outside Sharing Christ Worship Center in downtown Bristol for the same reason. Some arrived 30 minutes early to ensure a spot in line.
Bryant and Poole, a couple in their early 20s, stood away from the crowd. Bryant had curly brown hair tucked under a trucker's hat, a beard and work boots. Poole's blond hair was pulled into a ponytail, and she wore a purple hoodie, jeans and sneakers.
On that fall evening, they had been homeless for nearly four months.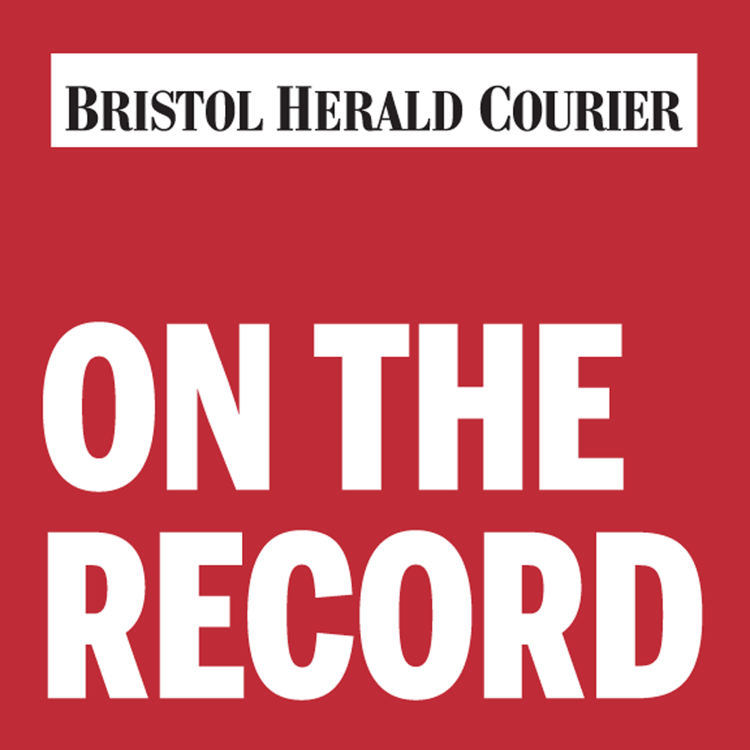 Bryant lost his job earlier in 2018 and started having health issues. Several days before this interview, their child had been taken and placed in protective services.
"We lost our baby, and now they want to help us get into housing, now that we are in this situation," Bryant said. "It really makes me mad."
When the doors opened at 5:30 p.m., the couple filed into the small building along with everyone else. A line formed in front of the counter and stretched almost the length of the room.
Two police officers sat in the corner.
Barbara Knoll founded the soup kitchen in the late 1980s with her husband, Thomas Knoll Jr., who died in 2011. She said her faith drives her to help those in need every weekend. She provides the building, and volunteer groups provide the meal.
The homeless in downtown Bristol are generally not a safety concern, but they sometimes caus…
Providing food for the downtrodden is a need that has grown in recent years, especially since the Great Recession of 2008. A decade later, the numbers continue to rise.
"Before 2008, your high-water mark was 50 or 60 plates," said Ted Knoll, Barbara's son and a volunteer at the center. "We've done 167 plates two times in the last couple of years."
Do you support development of a day center for the homeless in Bristol?
Many people turn to a food bank for help. Some have housing, others do not. All are welcome at Sharing Christ Worship Center.
After reaching a low in 2016, the homeless population has grown in downtown Bristol over the last two years. Many services offered to the homeless are located downtown and are less than a mile apart.
A four-month investigation by the Bristol Herald Courier revealed that a lack of services during the day has led many homeless people to congregate in front of downtown businesses or hang out at the Bristol Public Library. Some panhandle for money, which can be illegal in Tennessee in some cases. Nearly 70 percent of all police calls downtown involve homeless or transient people, although downtown is considered to be one of the safest parts of the city.
Amid efforts to revitalize downtown with new boutique hotels, premiere entertainment and event venues and fine dining establishments, Twin City officials are trying to figure out what to do with the homeless.
A report commissioned by the city of Bristol, Tennessee, on strategies to further improve and redevelop downtown suggested moving homeless services to a different part of the city.
The report was done by a consultant team that presented it to leaders from both Bristols on Dec. 10.
The report focused on initiatives that could attract new businesses and tourism, as well as ideal uses for existing buildings and spaces, but stated that the presence of homeless people is an impediment to progress.
A consultant said the number of homeless people hanging around downtown creates an image problem that makes people feel unsafe, even though downtown is a relatively safe area.
The report states that Sharing Christ Worship Center and the crowd that gathers every Saturday night outside the nearly 100-year-old building at the southeast corner of Sixth and State streets contributes to those negative perceptions.
"Saturday is a critical shopping and tourism day that can greatly impact people's perceptions of Downtown Bristol. The location could not have greater visibility in downtown," the report states.
BRISTOL, Tenn. — The following vignettes tell the stories of five Bristolians and their pers…
One solution offered by the study was to relocate the majority of existing services for homeless people to a day center outside of, but near, downtown. And a day center proposed in December 2018, just before the release of the report, would seem to fit the bill.
However, a day center wouldn't prevent homelessness and poverty, which Bristol Virginia City Manager Randy Eads believes must be addressed by both cities.
"It's just going to take a community to come together, to work together to find solutions for the homeless population," Eads said. "Once we figure out the root cause of why people are homeless and we start chipping away, then, hopefully, we can reduce the homeless population."
Some of those who work in businesses along State Street say there is a problem with homeless people. Joe Deel, owner of the Burger Bar, said he deals with them every day.
"Most of them are not dangerous, but we do have some bad ones," he said. "The one thing I kinda hate is, in my opinion, we have homeless from other places because of our resources. You could live in Bristol without a job and eat seven days a week. A lot of these people choose this lifestyle."
Deel said he works to help the homeless as much as he can. Sometimes, he provides a free meal, and he never charges for a glass of water. He said he always strives to respect people because he grew up poor and has had to sleep in his car.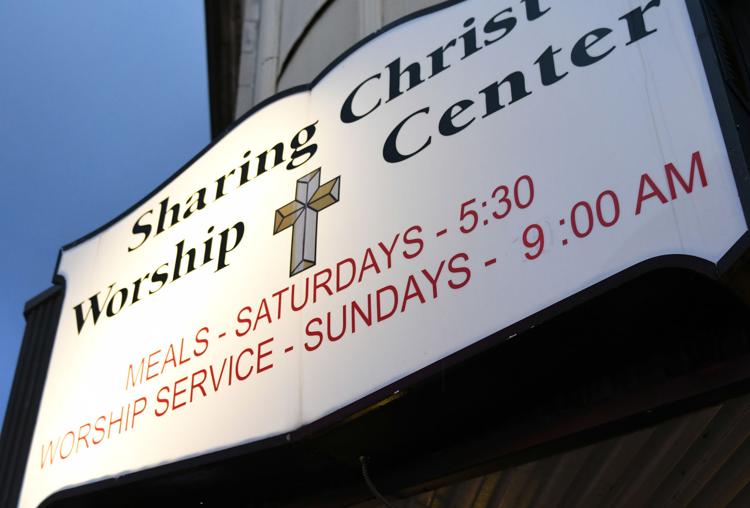 Proximity of services plays a central role in why homeless people flock downtown. A Greyhound bus station, the Bristol Public Library, the Haven of Rest Rescue Mission, the Salvation Army and Sharing Christ Worship Center are all less than a mile apart.
People seeking shelter at the Salvation Army must leave by 8 a.m., and those at Haven of Rest must be out by 9 a.m. And with nowhere to go during the day, some end up in front of businesses like State Line Grill.
"It scares people away because they are always out there bumming," said Bobby Baker, a server at State Line.
"They'll holler and cuss and scream. We had one the other night who had his shirt off with his nipples pierced hunching in the window, and people were sitting there eating. It's just craziness."
Candi Estes, another server at State Line, said she believes the number of homeless has increased in the last five years. She said she can tell when the Greyhound bus arrives because often it means a new group of homeless people.
Yared Desalegn — owner of Zachary's Steakhouse, which recently closed — said homeless people sat outside his restaurant but rarely stayed long. In the two years he owned the eatery, he said he didn't have problems with the homeless.
"They don't bother my customers," Desalegn said. "They are never harsh; all of them are nice to me when I go out to talk to them."
Beth Rhinehart, president and CEO of the Bristol Chamber of Commerce, said businesses have complained about the homeless population at times. She said the subject came up the last couple of years during the "Coffee with the Mayors" event.
"It's always an issue that's brought up," she said. "We don't have a big issue at the chamber. We see them occasionally, but they don't physically come on our property very often other than to pass through."
Capt. Maynard Ratcliff, public information officer for the Bristol Virginia Police Department, said his office has received complaints from downtown businesses regarding homeless people staying in the alleys and leaving trash and other items behind.
"They were leaving old clothing, trash and even human feces behind the building," he said. "We've got that kind of problem, too. Anytime we have vagrants who sleep behind the building or congregate in front of the building on benches, they probably tend to run off some of their business."
Deel said some of the homeless come from other places. They go from town to town using services until someone tells them about another place with better or more services, he said.
Most of the homeless want to work, Deel said, but trying to get out of the cycle of poverty can be difficult when you have no home. He said if there was a day center in Bristol, like the one proposed by city leaders, it would help.
But there is no easy answer.
"The homeless situation downtown, I wish there was a quick fix for it," he said. "But there's so many different layers of people out there. Some of these guys just live for the buzz."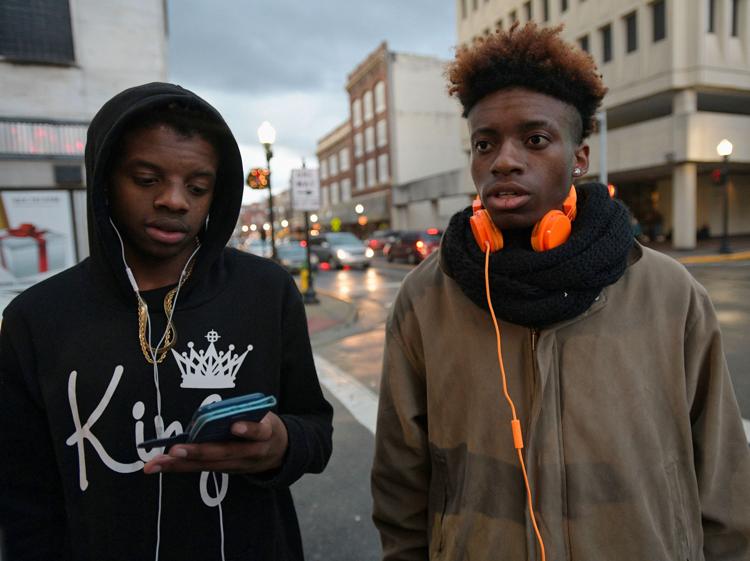 Bristol, Tennessee, has the largest estimated rate per capita of homeless individuals in Sullivan County, according to point-in-time data collected by the Appalachian Regional Coalition on Homelessness.
The highest number of homeless people in Bristol occurred in 2014, when 151 individuals were counted. In 2018, 90 people were considered homeless by ARCH.
ARCH held its 2019 count on Jan. 23-24, when it went to shelters, talked to people on the streets and checked on homeless camps and other places frequented by the homeless.
But the numbers may be higher than indicated by the count because it's done during the coldest month of the year.
The count data must be submitted to the U.S. Department of Housing and Urban Development by April 30. It will be used for HUD's McKinney-Vento Homeless Assistance Grants.
Specific numbers for Bristol, Virginia, are not available. Instead, a point-in-time count is done for homeless people in Southwest Virginia, and it covers the city of Bristol and Buchanan, Dickenson, Russell, Tazewell and Washington counties.
The Virginia Department of Housing and Community Development counted 55 homeless people in the six localities in 2018.
Ratcliff said the number of homeless people in the city fluctuates.
"You have the long-term ones that have been around for a long time, and then we have ones that come and go," he said. "New ones will show up, and others will leave. That's the fluctuation part of it."
He said having the Greyhound bus station downtown probably contributes to homeless people coming and going. But downtown is not the only place where the homeless stay.
Police have found encampments behind businesses off Interstate 81's Exit 5 and Exit 7. Homeless people who stay near the railroad yard or under bridges tend to make their way into town during the day, Ratcliff said.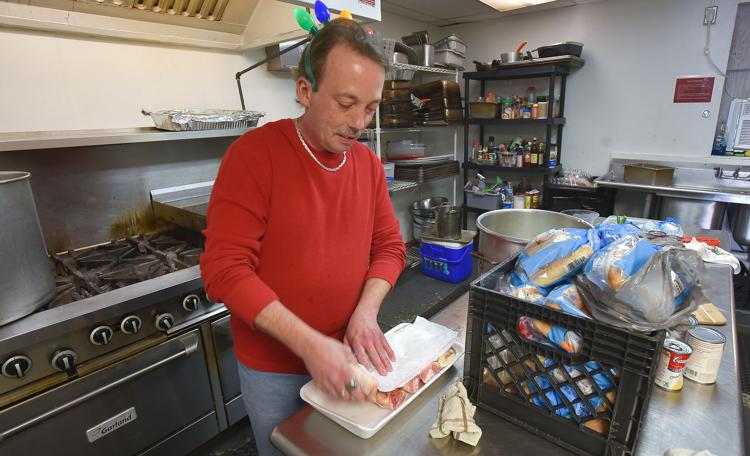 Library is a vital tool but not enough
Jim Bull sat on a bench outside the Salvation Army on a 47-degree January morning. Six days earlier, he arrived in Bristol from Johnson City by bus. A little after 8 a.m., an employee with the shelter told him he had to leave.
Maj. Art Fultz, a corps officer with Salvation Army Bristol, said the shelter is not open during the day because it doesn't have the staff to handle them, and the Salvation Army wants to encourage people to obtain identification, seek employment and find more permanent housing.
Bull said he does not have much to do when the Salvation Army closes, and Bristol offers no services during the day.
"I've been walking," he said. "I just walk, you know. There's a transfer place, and I can sit there, drink a cup of coffee and wait. There's nothing here. People go to the library, but I don't think they're reading anything. It's crazy."
Sometimes, homeless people use the library to find employment or housing resources, and other times they use it as a temporary shelter.
"Honestly, I think it's just because they have nowhere else to go," said Amy Kimani, the library's executive director.
"They get let out in the mornings, and we open at 9 o'clock. I think it's more of a place to get out of the weather ... and we are open to everybody, so we don't have any restrictions on who is allowed to come in and who is not."
As long as people follow the rules, they can stay all day if they wish. But the code of conduct, which allows no loud noises, fighting or sleeping, must be followed. Kimani said the rules are written for everybody and not directed at any particular group.
Usually, a warning is issued before a person is removed. If someone is asked to leave, they can return the next day with a clean slate unless it is a severe infraction. Kimani said the library employs a security firm to help enforce the code of conduct.
The library is usually the first stop for homeless people arriving in town because the bus station is across the street.
"A lot of people know the first stop you make is to the library because we have information here," Kimani said. "We can help them find jobs. We can help find them housing through some of our social service partners. We're a good first stop to get information to find where to go and who to talk to."
The library has an AmeriCorps volunteer through the University of Tennessee who helps counsel people toward getting housing. Social service agencies also use the study rooms to sign people up for services.
Kimani said there is less of a stigma for people to walk into the library than to a social services agency. The library is a safe place for those who need those services, she added.
Although the library is a vital tool for the homeless population, it does not provide showers, a washer and dryer or other essentials. There needs to be another place for the homeless to access those services in Bristol, Kimani said.
"We try to provide information about the services that are available in town, but I would like to see more ... to help us," Kimani said. "We can't serve as a day center. We can't serve to provide the services that are needed. … It would be helpful if there was something else that we could guide people to. Hopefully, that will happen someday."