BRISTOL, Va. — An alternative sentencing program for nonviolent offenders is helping reduce overcrowding at the Bristol Virginia Jail, but its future — and the jail's future — require more participation.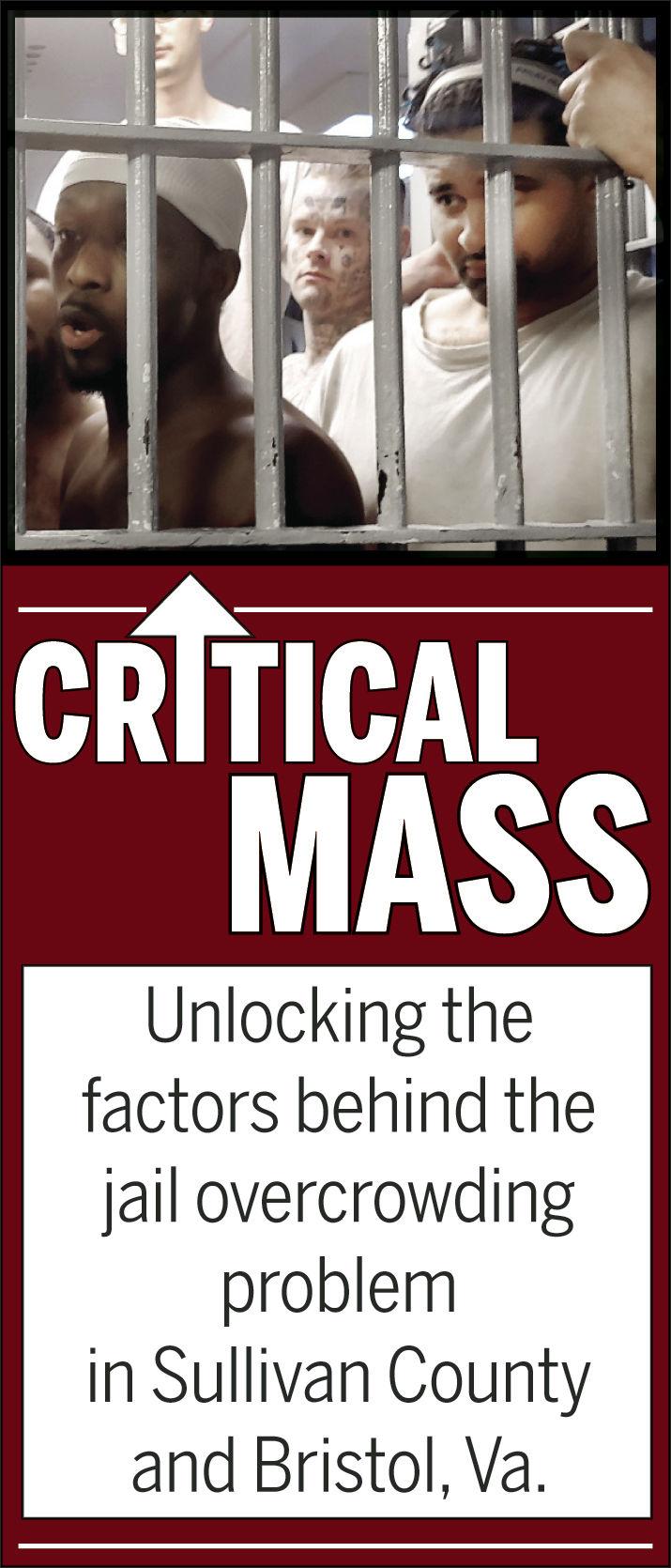 In operation since September 2018, the program was designed to relieve jail overcrowding by finding full-time jobs for nonviolent offenders with limited time remaining on their sentences. Participants must pass regular drug screenings, accept full-time employment and not reoffend. All undergo four to six drug tests per month, wear an ankle monitoring bracelet and maintain regular contact with parole officials.
But its participant numbers aren't making enough of an impact in the city's overcrowded jail, Bristol Virginia City Manager Randy Eads said.
The work release program had 17 active participants in July, the most at any time since it began last September, Director Allison Arnold said. A total of 31 people have been sentenced into the program, eight completed it and six returned to jail after failing to complete the requirements.
The city jail is certified for 67 inmates, but it typically houses up to 160. The Sheriff's Office estimates it costs about $62 per day to keep an inmate in the city jail, or about $22,600 annually. In addition, the city spent an average of $39 per day per prisoner housing between 50 and 60 additional inmates at the Southwest Virginia Regional Jail in Abingdon. That represented a $620,000 expense for the financially challenged city during fiscal 2018-19.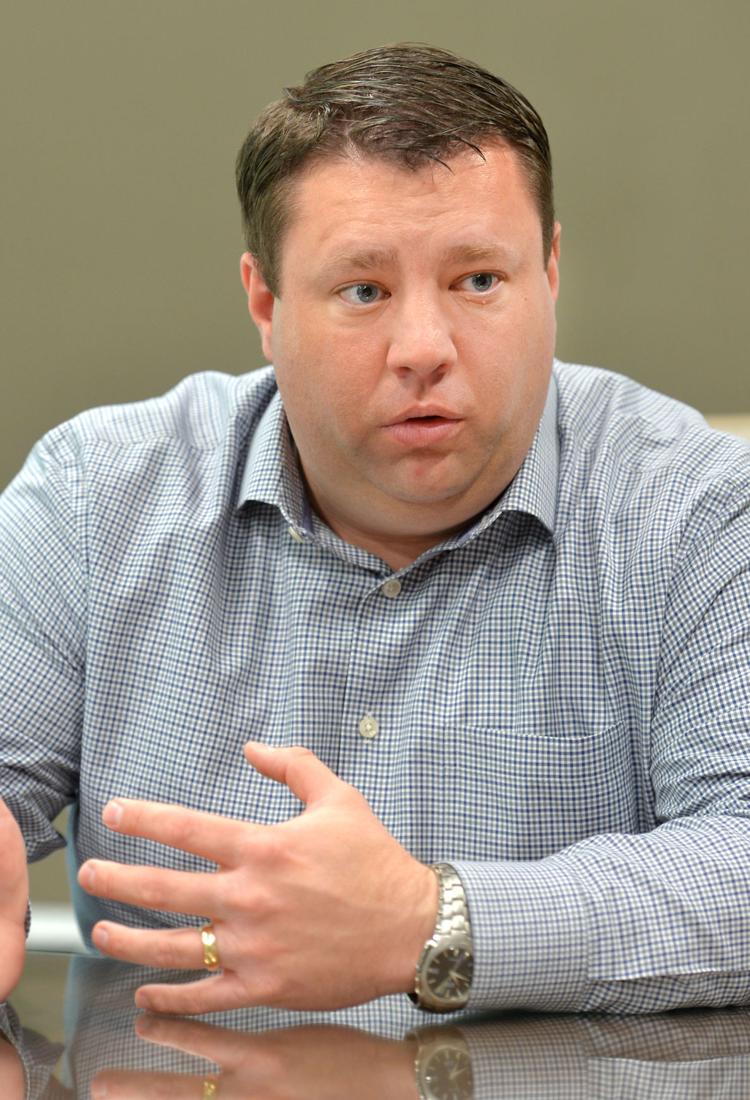 "If the judicial alternative sentencing program works as intended, we need to get at least 50 people into that program. Fifty people will make a huge difference — taking people out of the regional jail facility and [allowing] us space to house our own folks at the city jail," Eads said.
"If the judicial alternative sentencing program works, I think we can continue with the city jail for the foreseeable future," Eads said. "However, if it does not work, and we don't get the numbers in there, there will be a hard discussion next budget season as to whether or not this judicial alternative sentencing program is going to continue. It may not make sense for taxpayer dollars to be spent on a program that is not really being effective."
In addition, the city continues operating a drug court program to aid inmates trying to overcome addiction issues while helping them transition back into society.
Since July 2018, the drug court program had 32 participants, including eight graduates, 11 who failed and 13 who are currently enrolled, Arnold said. Forty of its 140 participants have graduated the drug court program since it was established in 2009.
Judge sees benefits
Circuit Court Judge Sage Johnson said he appreciates having sentencing options for those who come before him. He was involved in creating this work reentry program.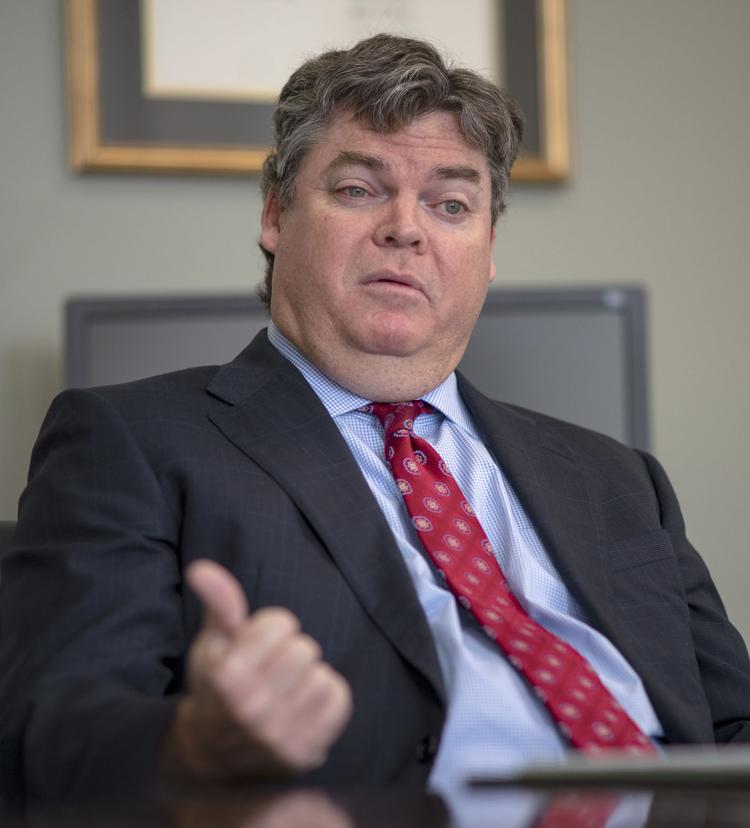 "We all agreed that our first concern in regards to prisoners was [that] the public safety was No. 1," Johnson said in August. "After public safety, we agreed to do all we could to reduce the amount incarcerated for those who would follow the rules of the program."
Johnson said he hopes the program will reduce the "revolving door" of the "same faces" coming through his court who are released and soon after violate probation or reoffend and find themselves right back in jail.
"I've been surprised by two things about this program in the first year. One, I really thought when those first inmates went through the program I would be flooded with letters from inmates asking 'How do I get out early?' The other was how many people succeeded. In drug court, about one in three complete the program, and we figured if half in the work program completed it, we'd be doing well," the judge said. "I haven't had that many people express interest as we wanted. But of the people in work reentry, we've only had to terminate three or four. We've had about a 60% to 70% success rate."
The city's drug court has been in place 10 years and had 40 graduates.
"The work reentry program gives these people a chance — a chance to get into a work situation, a chance to get an ID card needed to apply for jobs and a chance to get their driver's license back. It's a good way to get back into society," Johnson said.
Lightening the load
Sheriff David Maples also strongly supports the program, noting it can be difficult for convicted felons to find jobs.
"We need our [inmate] numbers to come down. The inmates need to be successful so they don't come back. Our hope would be once they finish the program they can keep moving on with that job and do like the rest of us — work, go home tired, go to bed and come in and do it again the next day," Maples said.
He added that the program's success benefits everyone — city residents, inmates, the courts, the jail and community.
"The vast majority of folks incarcerated in this jail — more than 90% — will return to the streets at some point," the sheriff said. "As a whole, these people are going to be back out in our community, and we need these people to be successful so we're not talking about an overcrowded jail."
Multiple attempts to speak with Commonwealth's Attorney Jerry Wolfe on this topic were unsuccessful.
How it works
Participation is voluntary and must be requested by either the prisoner or the defense attorney. Participants cannot have convictions for violent or sexual offenses or assaulting a law enforcement officer, and they must have limited time remaining on their sentences.
"We are largely driven by the attorneys and the offenders requesting evaluation. The attorneys have to apply; we go through an evaluation process. It's not compulsory, it's all voluntary," Arnold said.
All undergo a criminal background check by the commonwealth's attorney's office and, if they pass, their case is referred to Arnold.
"I see where their proposed living address is — it has to be in Bristol, Virginia, Washington County or Bristol, Tennessee. From there, we move to the courtroom, and the judge will sentence them to the program," she said. "Drug court, we do the same criminal history check and we have clinical evaluations, and Highlands Community Services has evaluations for high-need offenders with drug or alcohol abuse histories. If they meet a certain clinical threshold, we would accept them into drug court."
The city assists with the employment search.
"We don't find the job for them, but we have employers reach out looking for manual labor to welders. From fast food to factory work, we have people scattered everywhere," Arnold said.
At one point this summer, nine participants were working at nine different employers, and four businesses routinely take applications from participants.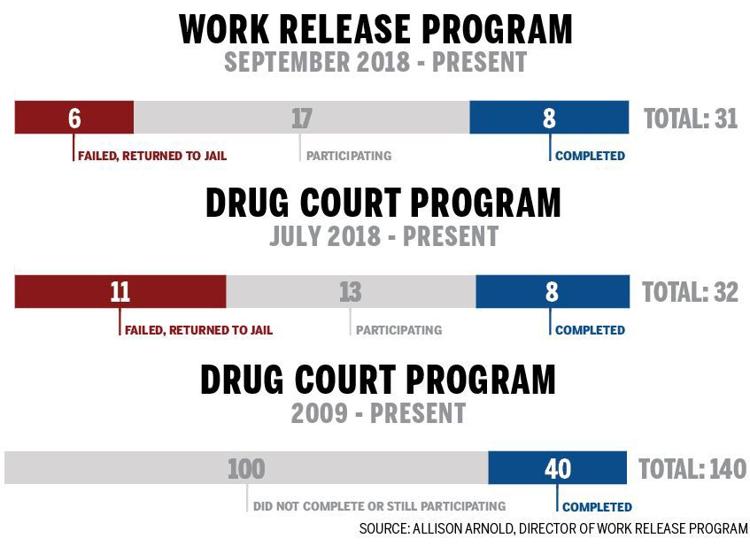 By the numbers
Arnold sees both programs as successful.
"In [fiscal year 2019], the department saved 7,024 incarceration days, which translates to $274,000 in total savings," Arnold said, based on the regional jail's rate of $39 per inmate per day, "keeping in mind that this is our first year of operation, and we're essentially at half capacity as we build our numbers."
Drug court also saved the city the cost of paying for three high-risk pregnancies of women who were using opioids when they became pregnant, and all delivered healthy, non-addicted babies.
"Without drug court, the city would have borne the cost of three high-risk pregnancies. We also have one terminal cancer offender. The cost of his treatment is gone [from the city] because of the program," she said.
Arnold recognizes the city has greater challenges.
"We have a bigger goal. Bristol has a bigger problem; we're No. 1 per capita in drug-driven crime ahead of Richmond and Newport News. It's astounding when you look at the DOC [Department of Corrections] numbers. I mean, we have to do something," Arnold said.
Participation lasts for months
Participants remain in the work reentry program between three and 12 months, depending on the remainder of their sentence. Drug court participants could be enrolled for up to 18 months, depending on how quickly they progress, Arnold said.
"Drug court, we drug test them 10 to 12 times per month, and the work program we drug-test four to six times per month. Drug court is a more intensive program. Work reentry is more computer-based — we get alerts when they're not where they're supposed to be," Arnold said.
Participants have mostly done what was expected of them, she said.
"We've only had one or two compliance issues. People are very happy to be out; they're working, and all but two or three had a job within 10 days of being released. When we started, we thought we'd have to find weeks of community service, but we haven't used much of that at all because they're finding jobs," she said.
Overcrowding spurred program creation
The alternative sentencing program grew out of a 2018 city task force that sought solutions to jail overcrowding and sending a continually rising number of inmates to other facilities, which threatened to derail the city's already delicately balanced budget.
"In December 2017 to January 2018, we realized there was going to be a significant problem with inmate housing cost," Eads said. "A piece of finding the solution for the housing cost was the judicial alternative sentencing program. We got that piece rolling. While we were doing that, we were trying to determine if it would be cheaper for the city to go to the regional jail or keep our current jail. There was a break-even number where we might as well stay with our current jail. That number was 125 inmates. That was the number where you had to start considering the regional jail as opposed to the city jail."
Survived 2019 chopping block
Arnold calls it a "miracle" the program was started and funded during that time.
What do you think is the answer to local jail overcrowding?
The two programs added a net $399,600 to the city budget for fiscal 2019-20, an increase over last year, when it joined the Veritas drug court program. Its total operating cost is expected to be more than $526,300, but it is expected to generate more than $126,700 in fees.
Eads considered eliminating both programs.
"It's not cheap, and I probably spent two hard days this [past] budget season determining whether to cut the program this year. I don't want to throw good money after bad if we're not seeing a return on it. It's doing what I expected right now, but I expect bigger things of it in the future," Eads said.