BLOUNTVILLE, Tenn. — One week after a Sullivan County Sheriff's Office sergeant was shot in the line of duty while responding to a welfare check, his family, friends and brothers and sisters in blue laid him to rest.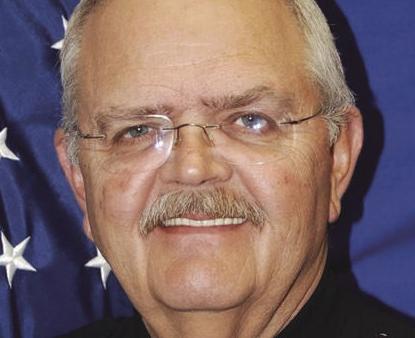 About 2,000 people gathered Saturday morning at Sullivan Central High School for a celebration of life service for Sgt. Steve Hinkle, who previously served as the school resource officer. The veteran 65-year-old officer — who has held many positions at the Sheriff's Office since he first began in 1981, including patrol officer, honor guard, mounted patrol and dignitary protection officer — was then buried at Oak Hill Cemetery in Kingsport.
A white hearse brought Hinkle's casket to the high school around 11 a.m. and was ushered into the near-capacity gymnasium by dozens of uniformed police officers from around the country. The Sullivan County honor guard slowly carried the casket to a stage area where a large screen displayed Hinkle's official portrait.
Four members of the Metropolitan Nashville Police Department's Lt. Oscar Stone Memorial Drill and Ceremony Team helped with Hinkle's services. They manned three flags at the high school, which were signed by attending officers.
Members of the Nashville group, who attend and assist with services across the country for officers killed in the line of duty and those that die off duty, provided assistance with the honor guard. Hinkle's service was the sixth the group has attended so far this year.
"Police and public safety — it's all a big family," said Lt. Matt Sears.
Dozens of Sheriff's Office employees were able to attend the services for their beloved co-worker. Capt. Andy Seabolt said police from Bristol, Tennessee, and Kingsport answered calls so Sullivan County deputies could attend the services.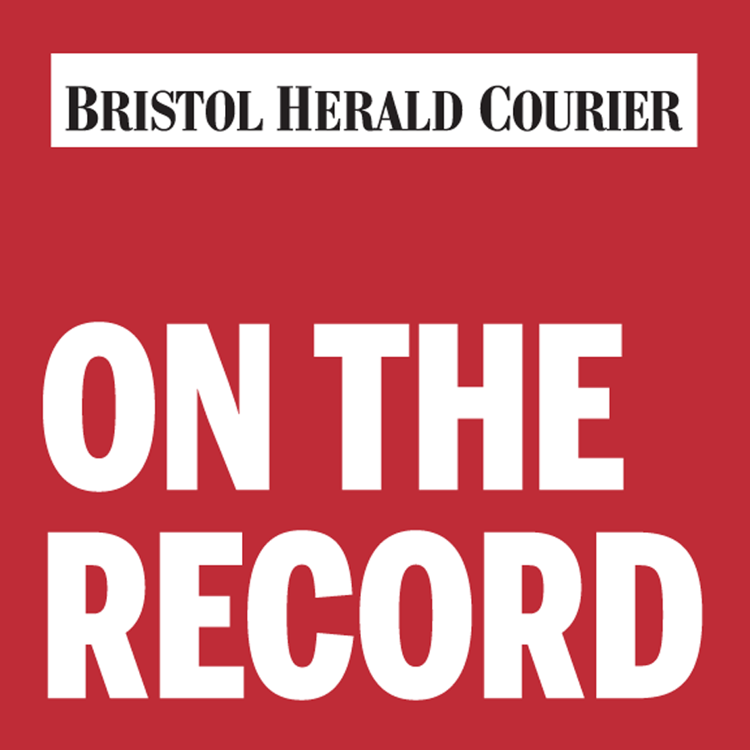 "He was a kind man, gentle, loving," said Mike Malone, a retired Sullivan County deputy who spoke during the service. "I saw him come to work under stress, under great pressure. I knew his heart was broken, and I knew he was bleeding inside, but he still smiled and done his job."
Malone led prayer and shared stories about his time working with Hinkle.
"Steve was a friend to so many, and especially, he was a friend to me and a co-worker, a brother in Christ," Malone said. "When I started in '91, Steve was there. When I retired in 2014, he was still there."
Last year, Malone remembered asking Hinkle when he planned to retire.
"Ahh, I believe I'll work one more year," Malone recalled Hinkle saying.
Malone shared a story about Hinkle, a certified firearms instructor, showing him two .45 revolvers on one occasion.
"From then, I called him 'Two Gun Pete,'" Malone said.
The retired officer said he was thankful for the support shown since Hinkle was shot while responding to a welfare check call on Feb. 23 at a home on U.S. Highway 11W. Hinkle was shot during an exchange of gunfire as officers tried to negotiate with 44-year-old Jackie Scott Pendergrass, who resided at the home.
"It's almost a weekly thing anymore to lose an officer in the line of duty," Malone said. "This family, they have some hard days ahead of them — this department, too."
Not all of the ceremony was sad and somber. At times, the attendees had a chance to laugh at the more lighthearted memories.
"I said, 'Steve, you're the only man I know that can drive a cruiser at a high rate of speed, drink a cup of coffee, smoke a cigarette and talk to dispatch on the radio at the same time,'" Malone recalled. "He said, 'Son, that takes years of experience.'"
Malone ended his remarks and said, "Brother Steve Hinkle. 10-7. He is home … and I'll salute him."
Malone then approached the casket and saluted his friend.
Rodney Dillard said he remembered visiting the gun range with Hinkle.
"We were out on the range one day, and I couldn't hit anything," said Dillard, who is a musician and sang "There is a Time" during the service.
To help him relax while firing the weapon, Hinkle told Dillard: "Let it surprise you."
"Boy, I was center-massing like crazy after that," Dillard said.
Dillard said he often shared Hinkle's advice with others.
While visiting the hospital last week, Pastor Tim Price, who serves at Hinkle's church in Kingsport, said he spoke with Sheriff Jeff Cassidy. During the discussion, Price said he told Cassidy that "being a police officer is a calling" rather than just an ordinary job. As a pastor, Price said he understood the importance of a calling. He said it can also be a sacrifice.
"To be a police officer means that sacrifice is a reality," Price said.
Hinkle was a police officer because he loved his community, the people and the other officers, Price said. He also spoke about God's love for people.
Audie Hinkle, the officer's son, had asked Price to "preach the truth," the pastor said.
"Brother Steve accepted Christ as his savior many years ago, and when he slipped from this Earth earlier this week, he stepped into the arms of Jesus," said Price, who asked those in attendance if they were interested in accepting Christ and being saved.
Five people, including at least two officers, raised their hands when asked if they wanted to be saved.
Price said Audie Hinkle told him it would "make all the difference in the world for me" if just one person was saved during his father's service.
Pastor Jerry Musick shared memories of residing next to Hinkle in the Sullivan Gardens section of the county.
After the celebration of life service at Central High School, a law enforcement and first-responder procession stretching five miles traveled down interstates 81 and 26 to Oak Hill Cemetery, where a full police rite graveside service was held.
The service, held at Hinkle's law enforcement-inspired vault, included prayer, bagpipes, a 21-gun salute, taps, a three-helicopter flyover and flag presentations to the family.
With gatherers in attention, at 3:21 p.m., Sullivan County dispatcher Sara Phillips spoke on the radio for Hinkle's last call, which was broadcast at the gravesite. Many cried and hugged those close as the powerful last call was played.
"Kilo 4, Kilo 4, calling Kilo 4," she said. "This is the last call for radio number Kilo 4. No response for Sgt. Steve Hinkle. Radio number Kilo 4, Sgt. Steve Hinkle, 10-7, after 27 years of dedicated service. Although you are gone, you will never be forgotten. Rest in peace, our friend and brother, we have it from here. March 2, 2019, at 15:21."