ABINGDON, Va. — Town officials in Abingdon borrowed $10 million in 2016 with plans to build a sports and recreation area.
But nobody's playing ball there anytime soon.
This spring, the town is still waiting on fill dirt to be graded on the 40-acre site of the Abingdon Sports Complex at The Meadows.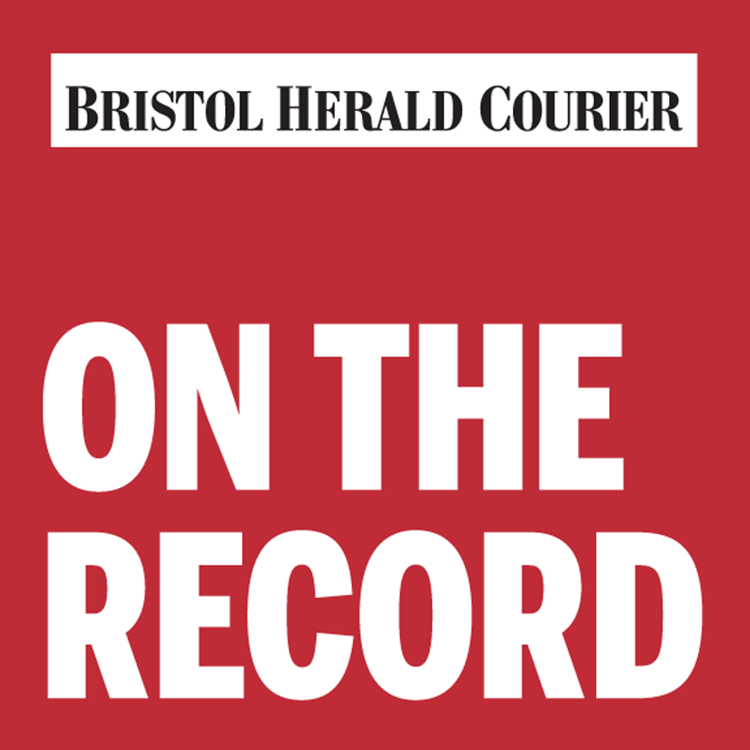 K-VA-T Food Stores gifted the town $2.2 million in 2015 so the municipality could buy those 40 acres, adjacent to The Meadows retail project under construction.
Steve Smith, CEO and president of K-VA-T Food Stores, said there is an agreement with the town that "we would move the dirt that would give them basically an agreed-on pad that they would finish out for the ballfields."
The dirt for the complex is coming from the 30-acre development. Yet construction plans for that retail center have also fallen behind schedule — due to rain.
"The biggest challenge we've had is weather," said Abingdon Town Engineer Tyler Vencill. "If we had a good stretch of weather, we would probably get to grade and get some final plans done."
For years, town officials have talked about building a sports complex due to a lack of playing fields in town. In addition to baseball and soccer fields, the complex is slated to include a splash pad, playground, walking trail and connector to the Virginia Creeper Trail.
Today, the Abingdon Sports Complex remains on the drawing board — both in terms of what it will ultimately look like and even what it will cost.
Much of that $10 million bond money is slated to be used to finance the sports complex and the road accessing The Meadows, though Town Council members still continue to debate how much of that bond might also be used to renovate and restore historic properties in Abingdon.
According to the 70-page bond document, the funds borrowed may be available "to pay the costs of [a] developing and constructing a public sports and recreation complex, [b] making capital improvements in roads, storm drains and other infrastructures of the Town and [c] renovating certain historic landmarks, structures or buildings of the Town [collectively, the "Projects"], and to pay the cost of issuing this bond."
The principal and all unpaid interest on this bond is due on July 21, 2021.
New revenues generated from the retail project at The Meadows could "pay the debt service," said interim Town Manager Ken Vittum.
That 30-acre site will include a Food City store plus restaurants, a hotel, retailers, an insurance company and a branch of Eastman Credit Union — all expected to open as early as October.
"This project is a big project," Vittum said of the sports complex. "It's a multi-year project. It's going to result in increased revenues for the town."
But, how much will it cost to build the Abingdon Sports Complex?
Right now, Vittum says the construction budget estimate stands at $7.4 million.
'Not scaling anything back'
Site plans by Stevie Steele, project manager for CHA Consulting, are only 95 percent complete, according to Vencill.
But those general plans remain the same: four baseball fields and three soccer fields.
"That is the build-out in the original plan," Vittum said. "At this stage, we're not scaling anything back."
Yet Vittum has found the cost estimate of $750 each for 150 trees that will be planted on the property "significantly high."
The manager has since suggested the town look for less-expensive alternatives — and save about $50,000.
Another idea: Construction plans could be staggered.
"We're looking at the possibility, once bids are open, of doing it in two phases," Vittum said.
The first phase could include installing underground water lines, sewer and storm-water drains, Vittum said.
"And the first phase would include as much of the plans that could be done within the confines of available funding," Vittum added. "Some of the first things would be to build the fields. The second phase could include some of the poling of the wires and lighting of the fields."
Much of the timing of this project will depend on what happens when it is put up for construction bids later this year, Vittum said.
"Where we're at right now is trying to get more accurate numbers as to what the sports complex is going to actually cost, how accurate are the engineer's estimates and what other sources of funding are available," Vittum said.
Vittum has researched what grants might be available for funding. His staff has also since applied for a $50,000 grant from American Electric Power.
Smith suggests the town seek businesses or individuals to sponsor the ballfields through donations.
"Properly proposed, I think there will be some private money that will come to the table," he said.
If a construction bid is approved, building could occur during the summer of 2020, and the complex could be completed in 2021, according to Vittum.
"The general feeling is that we're not really going to know until we get to the point where you open bids," Vittum said. "The problem is, until you open those bids, you don't know the exact price."