Around 20 years ago, Abingdon native Angel Hayden was standing in front of several strangers, and she was scared. Her mother, whose symptoms included erratic behavior, paranoia and hallucinations, had just been hospitalized for the first time.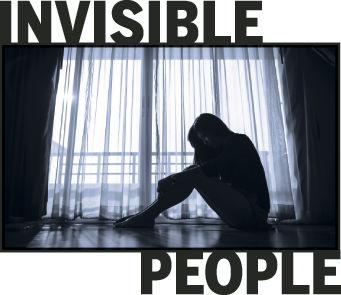 Hayden didn't [and doesn't] know who the strangers were. But she knew her testimony would impact whether her mother was discharged from the Southwestern Virginia Mental Health Institute in Marion, Virginia. Her parents had separated years earlier; she is an only child.
"I was a 19-year-old kid charged with convincing strangers that my mom was severely ill," she said. "I was devastated by my mother's diagnoses and her irrational behavior, and terrified these people would determine [she] should be discharged."
Thankfully, she said, the strangers listened to her. But Hayden, now 40, wouldn't call it a happy ending. Many mental illnesses are brutal and chronic, she explained. Since the first hospitalization, Hayden and her aunts have actively worked to make sure her mother receives care.
For a period of 15 years, her mother's bipolar manic depression was under control. But in recent years, according to Hayden, things have gotten worse.
She believes one hurdle to successful mental health care is the fact that the system is so complicated — or "antiquated and labyrinthine," as she put it in an email to the Bristol Herald Courier.
"If my mother had diabetes, for instance, I and my family would never have had to go to such lengths to ensure her care," Hayden said.
She also believes her mother has found stability elusive of late, in part because she has been discharged prematurely from treatment facilities. Her mother needs longer-term care, she said, but the system is stretched to its limits.
"This has been and is a battle when it should not be, endless and thankless, full of fear and dread," Hayden wrote.
"She could have frozen to death"
Hayden's mother has bounced in and out of hospitals since late 2015, she said. She was hospitalized at least six times during that period.
During recent hospitalizations, Hayden said her mother showed few signs that treatment was working. Hayden has written a number of letters to facility directors and caseworkers expressing concerns about the lack of progress. She shared one such letter with the Herald Courier, noting it went "unanswered and presumably ignored."
"I don't resent doing this for my mother," she said. "I only resent that it takes this much effort to get someone the care they need."
Hayden said her mother was discharged from the Mental Health Institute late last year even though she expressed concern to her mother's caseworker about the lack of improvement.
Cynthia McClaskey, director of the Mental Health Institute, said it is difficult to comment on a specific case due to confidentially. The staff appreciates and tries to accommodate family input, as it's rare, she said. But at the end of the day, it's a medical decision whether to discharge a patient.
"We discharge folks who we believe are clinically ready," she explained.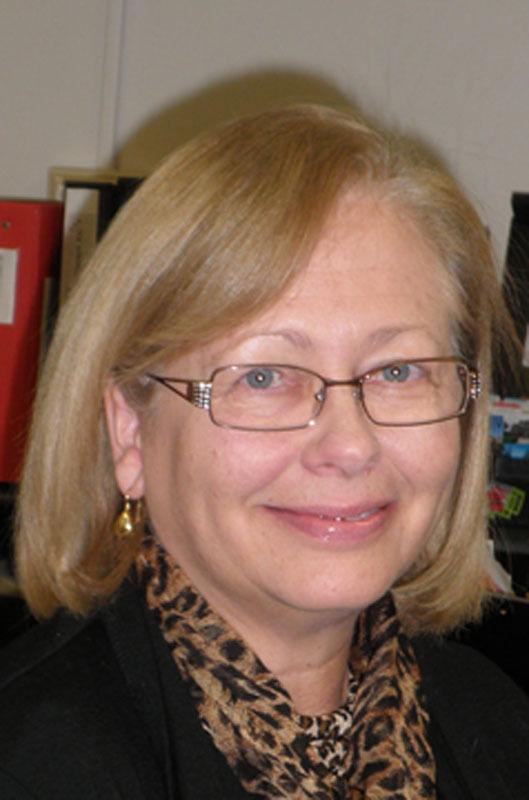 Once that decision is made, the community service board finds or confirms a place for the patient to live or return to, she added.
Hayden's mother was sent to Hands of Grace Assisted Living in Marion. Assisted living facilities are a common destination for discharged patients, according to McClaskey.
On Dec. 28, 2017, a few weeks into living at Hands of Grace, Hayden's mother signed herself out for what should have been a quick trip to the store, Hayden said. Hours later, she hadn't returned.
At Hands of Grace, Hayden alleges, her mother was cut off from her primary medication "for financial reasons." But staff at the assisted living facility lied to her aunt [her mother's legal guardian since Hayden relocated to Hawaii five years ago] about that fact, she claims. On top of that, Hayden said, Hands of Grace wasn't going to report her mother missing until the following day.
Hands of Grace did not respond to multiple phone calls for comment.
Hayden's aunt learned her mother was at her old house in Washington County, according to Hayden. A friend of Hayden's mother suspected she went there and called the Sheriff's Office, according to police records.
The first call to dispatch was made by Hayden's mother's friend around 7 p.m. Police records show Hands of Grace staff confirmed that Hayden's mother signed out around 9 a.m.
Hayden's mother barricaded herself inside her old house at 7:35 p.m. An emergency custody order was sought by her aunt after 10 p.m.
Documents shared by the Sheriff's Office show a similar incident took place on Nov. 7.
Since the diagnosis 20 years ago, Hayden has often wondered what would happen to her mother if she didn't have the "army of support," as she put it. Broadly speaking, Hayden believes her mother would be homeless. In this case, she said, her mother could have died.
"She had no power at her house and it was 19 degrees that day," Hayden wrote. "She could have frozen to death."
The Virginia Department of Social Services confirmed that Hands of Grace Assisted Living was under investigation for the events relayed by Hayden. Michael Hoback, the licensing administrator for the western region, said Hands of Grace had been notified of the investigation's findings and that DSS was awaiting their response. Active investigations are exempt from disclosure under the Freedom of Information Act.
The Sheriff's Office took Hayden's mother to Johnston Memorial Hospital and then back to the Mental Health Institute, according to Hayden.
"This all occurred over less than 48 hours," she said.
After about a month, the Mental Health Institute tried to send Hayden's mother back to Hands of Grace, but she was refused by the facility director, Hayden said.
McClaskey said the Mental Health Institute may not be aware of ongoing investigations, but that they would not discharge someone to a place whose license has been revoked.
On Feb. 19, according to Hayden, her mother was discharged to another assisted living facility. Hayden did not believe her mother well enough to be interviewed for this story.
The Southwestern Virginia Mental Health Institute opened in 1887 under another name, according to its website. Hospitals in Staunton and Williamsburg — the closest available — were overcrowded. Over a century later, it's often overcrowded, too.
The Mental Health Institute serves adults who, due to mental illness, cannot care for themselves, are deemed a danger to themselves or others, or have nowhere else to go. It's operated by the Department of Behavioral Health and Developmental Services.
McClaskey said the testimony Hayden gave when she was 19 years old was likely part of an involuntary commitment hearing, in which case hospital staff would have also been called to testify before a special court about her mother's health.
Hayden said she has never again been called to testify about her mother.
Just about all patients at the Mental Health Institute are involuntarily admitted, according to McClaskey. As of 2014, if a patient meets emergency criteria and no private beds are available, they cannot be turned away. This is commonly referred to as the "law of last resort."
"That's our role," she said. "If they are the most challenged, the most ill, they come to the state hospital."
According to McClaskey, the Institute, which has 179 beds, has been at capacity more often in recent years.
"We've increased our daily census from 80 percent full to 90, 95, 96 percent full — and sometimes more than full."
Hayden believes there isn't enough staff to handle the number of patients at the hospital, preventing individualized care and leading to premature discharge.
"I believe that long-term care in a facility staffed and equipped properly would help my mother. Unfortunately, my perception of the Southwestern Virginia Mental Health Institute and most of the other facilities that have treated my mother don't fit this description," she said.
Stakeholders in Virginia have talked of funneling money away from state hospitals to other resources, though it's unclear whether those would meet Hayden's criteria.
Sen. R. Creigh Deeds, D-Bath, who pushed for the law of last resort after his son stabbed him and committed suicide, recently told The Virginian Pilot that more money needs to be funneled from state hospitals to local hospitals and community service boards. State hospitals serve 2 percent of the mentally ill population but receive half of the state's budget for mental health services, according to the article.
McClaskey also noted that state hospitals are just one component of mental health care. "Virginia has traditionally spent a lot of their resources on in-patient state hospitals. It's analogous to, in the regular health care world, if you only had emergency rooms," she said.
Deeds and McClaskey agree with Hayden on one thing, though: the system is hard to navigate. Deeds told The Virginian-Pilot it's chaotic; McClaskey hears from many family members that it's complicated.
But she also hears positive feedback — family and patients thanking her for a level of care that they'd been unable to find before admission to the Mental Health Institute.
McClaskey said the length of a patient's stay varies based on their needs. Some stay for a few days; about a third stay for 21 to 30 days. Some stay longer.
"We do our best to get folks stabilized quickly and able to return to their homes so we can have beds for the next person in crisis," she said.
"We prefer to send folks to a stable place to live. We always get them after-care appointments. We ensure that they have at least a supply of medication to get them through to the next appointment," she added. "But we're not in the business of providing housing in the community. We often have to just do the best we can."
Did you or someone you know have trouble finding treatment for a mental illness? Drop us a line; we want to hear your story.