RURAL RETREAT, Va. — Matthew Heldreth believes in not polluting the well in which he drinks.
And he's actually won recognition for doing just that.
Heldreth, 28, recently won a Virginia Clean Water Farm Grand Basin Award for the Big Sandy-Tennessee River watersheds.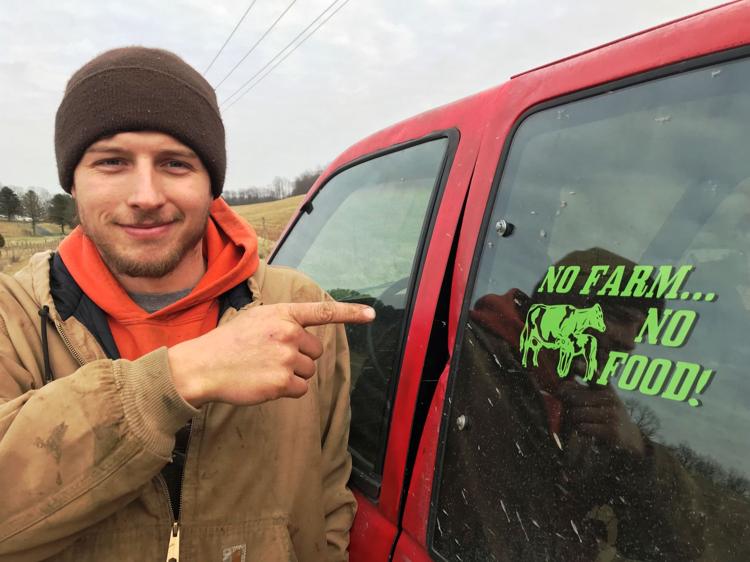 These awards were presented in Portsmouth, Virginia, during the annual meeting of the Virginia Soil and Water Conservation Districts on Dec. 4. The Virginia Department of Conservation and Recreation sponsors the awards in partnership with Virginia's 47 soil and water conservation districts.
"These farms represent the best in conservation farming in Virginia," DCR Director Clyde Cristman said.
"By voluntarily implementing practices such as stream fencing, cover crops, riparian buffers, nutrient management plans and more, these producers improve their properties and conditions for people downstream."
The goal in farming
Matthew Heldreth doesn't give a short answer when asked why his farm won recognition.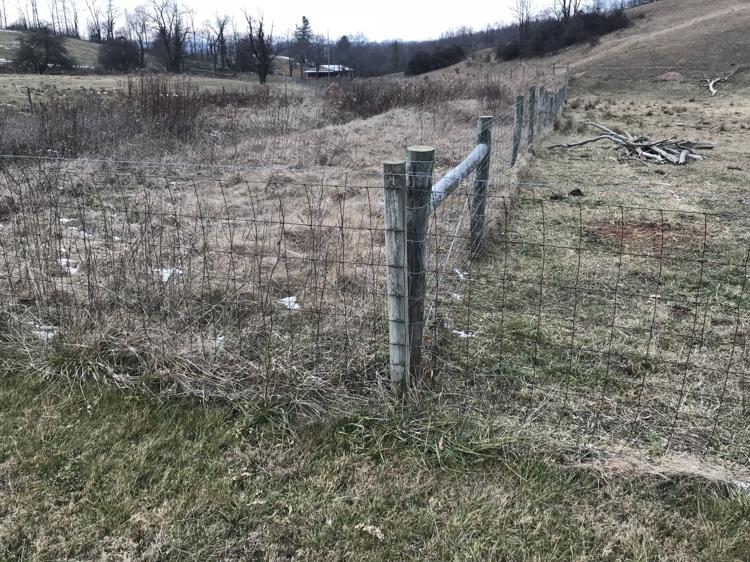 "The goal is farming, in general, is to make money, produce a safe food and keep water clean," Heldreth said.
"That's the main thing with conservation — keep the water source clean."
That is also why the Heldreth Dairy operators built an 80-foot-by-360-foot barn strictly to keep dairy cattle inside.
In that barn, Heldreth said, each cow has space to move, but they are also housed so that their manure can be removed each day.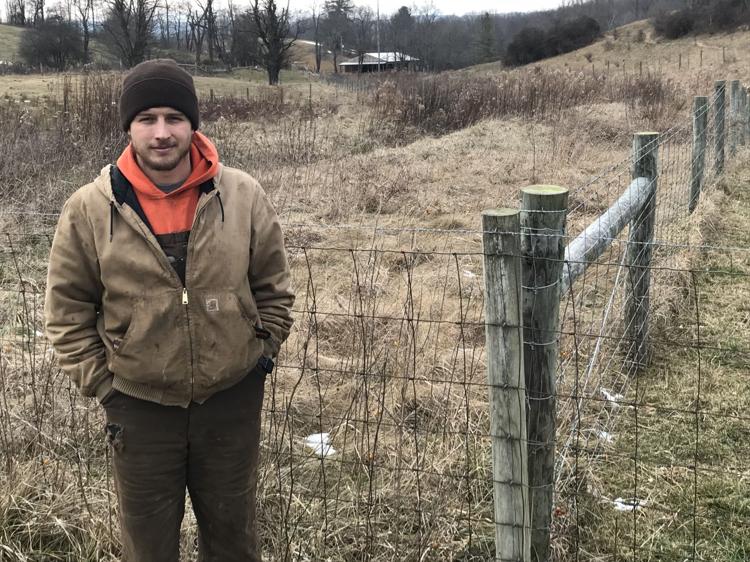 Then, with the space clean again, those cows return to a bed of fresh sawdust.
"One-hundred percent of their waste is captured in this barn," Heldreth said. "And that is essentially to keep all manure and urine out of water sources."
That cow manure is then used as compost for no-till cover crops that are grown on another part of the 1,000-acre family farm, Heldreth added.
"Our milk and dairy cows, they just excrete so much waste and manure that we house them in here so that we can capture it — and keep them out of the water."
Help with fencing
The Heldreth Dairy farm straddles the line between the New River and Holston River watersheds. Being at the headwaters of the Holston River allows the farm to be included in the Tennessee River watershed.
"We have a total of 400 dairy cows and calves and 200 beef cows," said Heldreth, a 2007 graduate of Rural Retreat High School.
"And we have built over 18,000 feet of fence on this farm," he said. "We have 20-plus water troughs and five wells."
Constructing all that was not easy, Heldreth says with a grin.
Nor was it cheap, he added.
"Farmers are working their tails off to make a safe product under the strictest regulations in the world."
But there is help, Heldreth said.
"There is government assistance to help with fencing out water. That is a huge tool for farmers," Heldreth suggested.
"We don't make enough farming to do all this. There's just no way that we're going to go out and say, 'We're going to fence off all this.' We don't make enough money to go out and fence all these streams off, all these ponds, all these wells," he said. "So if the common public wants this done, and they do, there is assistance to help us do this."
But, to gain grant money, farmers must be willing — and able — to jump through all the hoops necessary to meet all rules and regulations required, Heldreth said.
"Nobody's becoming rich out of farming," Heldreth said with a grin. "But we're still trying to do our best to keep water clean for the common public."
Team of farming
Heldreth's great-grandfather Roy Darce Heldreth started this farm about a century ago. Later, Matthew Heldreth's grandfather Donald Maine Heldreth acquired more land.
Heldreth's father, Kirk Darce Heldreth, died in 2008.
Not long after, Matthew Heldreth completed a degree in dairy science at Virginia Tech in 2010 and returned to the farm to help his grandfather.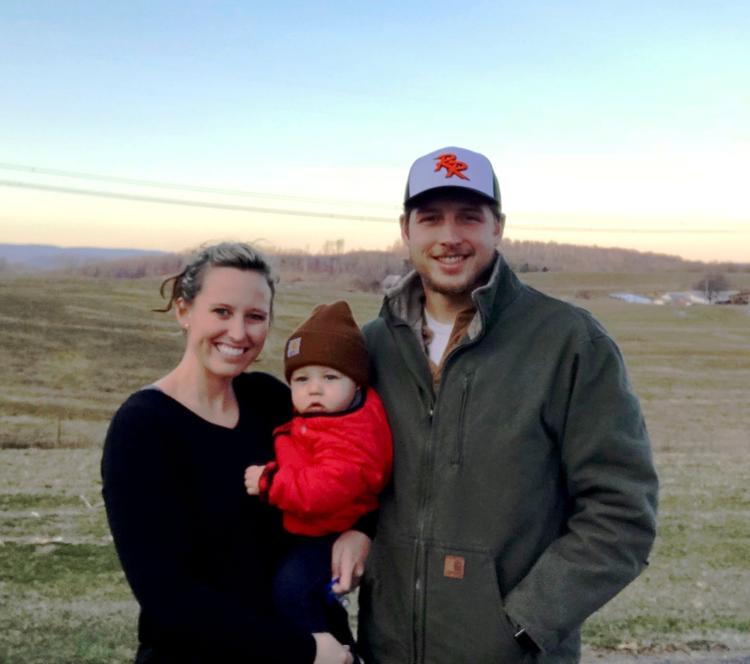 "My famiy was still back here. And we had always farmed. And I was next in line," Heldrth said. "And I wanted to continue on the legacy."
Today, Heldreth helps run the farm with his wife, Shelbie.
"We want to have the smallest footprint that we can," Heldreth said. "And one of the reasons we do this is efficiency in our cows."
Yes, Heldreth said, you can save the streams.
But, still, there is a financial logic in why you want to implement smart farming practices: "My cow today, compared to my great-grandfather's, she'll consume less feed and probably produce three times the amount of milk," Heldreth said with a smile.
All the while, Heldreth has that honor.
"I'm proud to win that award. But that's just a small step in the team of farming. We're all on the same team," Heldreth said. "Ultimately, all farmers are conservationists."