BRISTOL, Tenn. — A homeless man lay huddled in front of the vacant Word of God Missions Church several days in a row last week. Cloaked in coats, he barely looked human.
Somewhere in town, someone went hungry yesterday. For the rest of us, perhaps gratitude elevates all the more when encountered with such truths as homelessness and hunger in our hometown.
For what exactly are you thankful? Thanksgiving offers Americans an opportunity to gather with family, loved ones, friends, and neighbors for a day of dining and gratitude.
"It's not just about the holiday," said DeVonne Phipps, executive director of Bristol Faith in Action in Bristol, Virginia. "Thankfulness should be a daily practice."
Multiple verses of scripture address thanksgiving in deed and not just on the holiday. For instance, 1 Timothy 4:4-5 states: "For everything God created is good, and nothing is to be rejected if it is received with thanksgiving, because it is consecrated by the word of God and prayer."
Furthermore, 1 Thessalonians 5:18 informs us to "Give thanks in all circumstances; for this is God's will for you in Christ Jesus."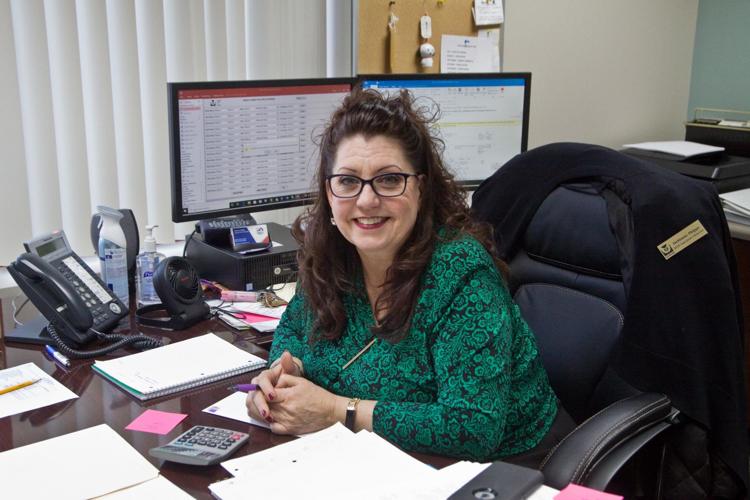 Jim White, director of the Bristol Emergency Food Pantry in Bristol, Virginia, helped dozens of folks on Tuesday afternoon. The food pantry serves people in need, at Thanksgiving and all year, with food including bread, eggs, canned vegetables and canned meats.
He said that the need for food in Bristol remains constant.
"It's been extremely busy," said White. "We've been swamped the whole month. In need? Obviously."
Messages of faith occupy wall space inside Bristol Faith in Action and the Bristol Emergency Food Pantry. For instance, from the lobby to Phipps' coffee cup, words of faith display throughout Bristol Faith in Action. Likewise the food pantry.
No surprise. Christian faith permeates each organization from stout leadership to a dedicated corps of volunteers. Thankfulness embraces faith for a walk that's not just relegated to November and Thanksgiving.
"That should be a daily thing," Phipps said. "I'm thankful every day. I'm blessed. I'm cancer free now. Could have easily gone the other way."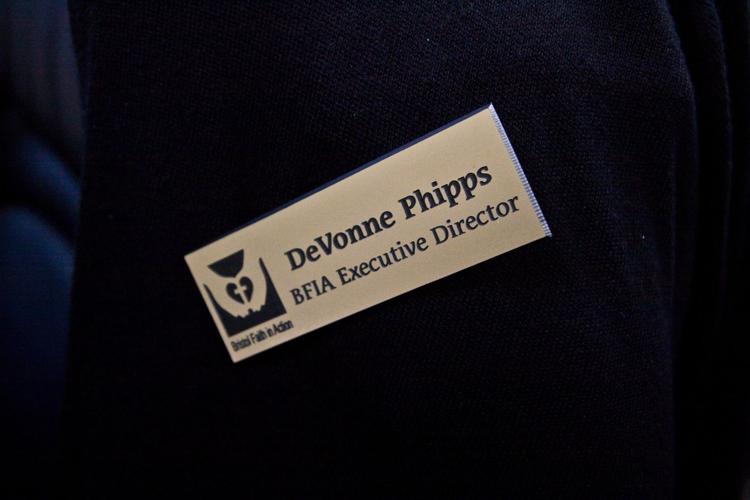 Phipps encountered a battle with cancer in 2018. Fallout extended well beyond the diagnosis such that her life teetered in the balance. Experiencing — then defeating — cancer honed her sense of gratitude to the extent that it highlighted aspects of life often overlooked by the populace at large.
"I think of the most basic things we all take for granted," she said. "I wake up every morning, and I'm thankful that I can see and smell and hear, that I have my senses. I'm grateful for so many things."
A bag in the corner of Phipps' office featured fall colors and the word "Thankful." Words including "Faith" and "Hope" enumerate throughout her office, extend forth into the hall of Bristol Faith and Action, and in the lobby.
She crosses paths with folks on a daily basis whose lives are in various stages of peril. On Tuesday, she encountered a homeless man, who meandered outside and just beyond their doors.
"I think, 'what's their story?'" Phipps said. "There are people out there who are hungry and homeless. We give away Thanksgiving meals every year, but there will be hungry people every Thanksgiving. There were hungry people out there on Thursday."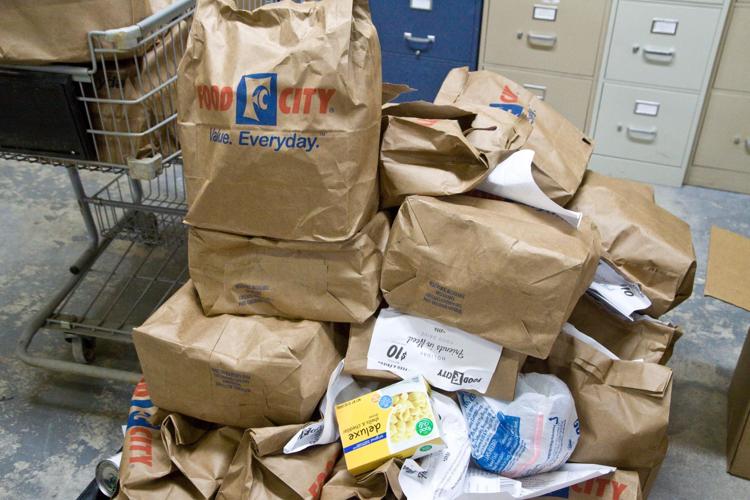 White witnessed about 30 or 40 of them on Tuesday. He said it was an unusually busy day at the Bristol Emergency Food Pantry. Cars lined up outside their doors, located between the Bristol Train Station and First Baptist Church.
Folks entered, took a number from a wall located just inside their doors, and waited. When their number was called, they walked inside what appears to be a small grocery store. Patrons stand at a counter, provide information including the size of their family. Volunteers, who rotate from several dozen participating churches, retrieve items according to family size.
Beyond the pantry's counter, shelves of canned food including tuna fish and peanut butter line several walls. Along a back wall, a bank of refrigerators and freezers contain items including bread and cheese, eggs and packages of bologna and butter.
White knows better than most. In Bristol, far too many people go hungry. He sees them.
"Every day of the year," he said. "I think, 'how do they deal with it?' How would they manage without the food pantry? I guess it's the most basic necessity, food and water. You can't live without food and water."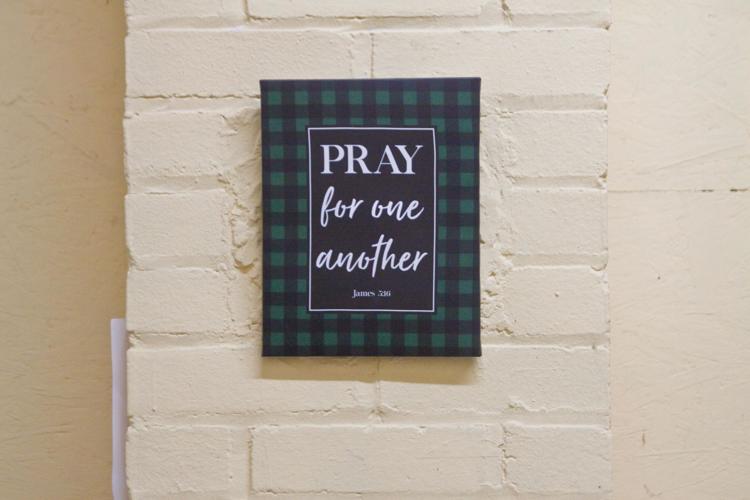 A small sign in a dim hallway just outside the food pantry reads: "Pray for one another." On Tuesday, White stopped, looked and nodded wordlessly at the sign.
He sees reasons for not just thankfulness but also forgiveness and mercy on a daily basis.
"The first thing I'm thankful for is forgiveness," White said. "Without that, we're all in big trouble."
Moments later, a young woman entered the food pantry. Head down, eyes furtive, she spoke softly and smiled carefully. Who knows the obstacles she's faced? For some, simply stepping forth and asking for help provides an impediment they find difficult or impossible to overcome.
Aesop said that "gratitude is the sign of noble souls."
Furthermore, a Yiddish Proverb states: "If you cannot be grateful for what you have received, then be thankful for what you have been spared."
"Justice and mercy, I'll take mercy every time," White said. "Working here, it makes me feel thankful for what I have because I see people who simply don't have enough.