Lake Wagner rolled Easter eggs across the White House lawn when he was a kid.
He chased eggs with a spoon.
The boy also sat with other kids in front of First Lady Barbara Bush and, later, First Lady Hillary Rodham Clinton.
"The first lady, she always reads a children's book for all the children that are there," said Wagner, now 31.
These journeys to the White House became an annual tradition for the Wagner clan.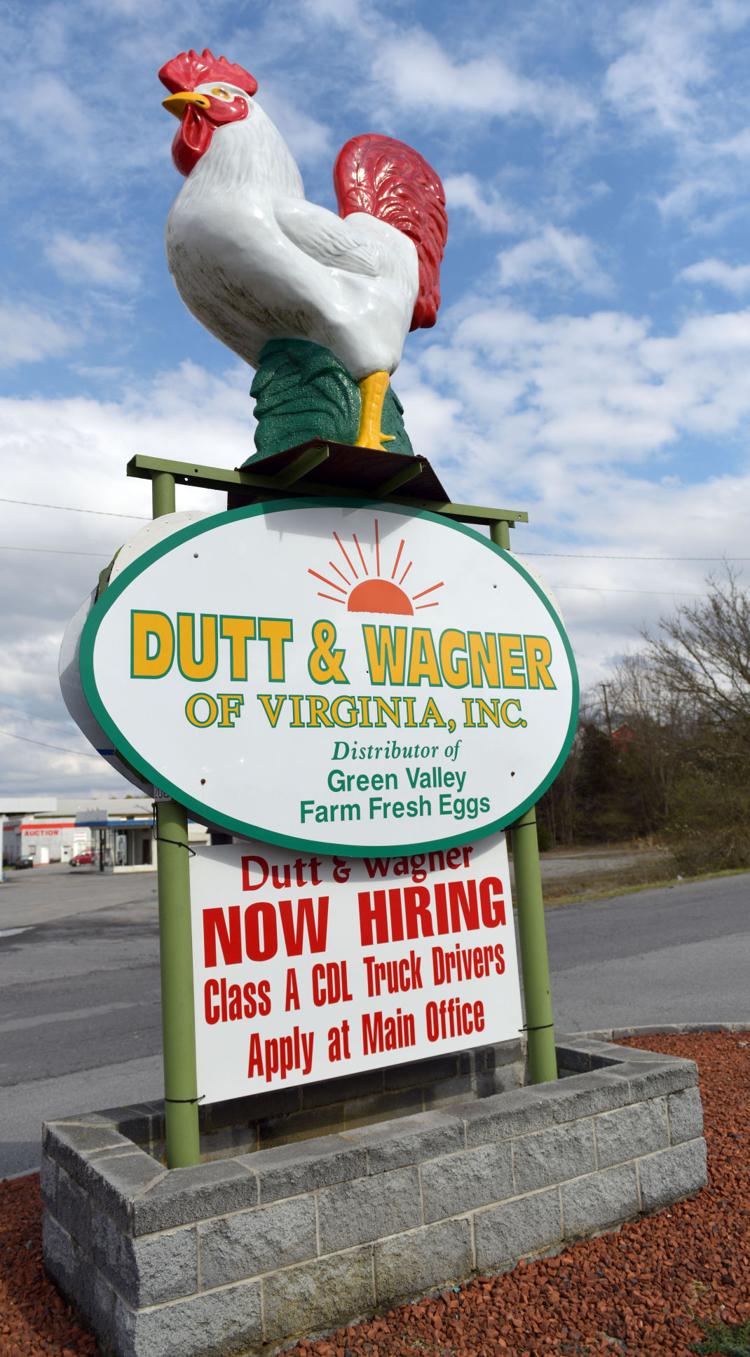 A couple of years ago, Wagner returned to the White House with his fiancee, Laurie Street, and he went back — going from Washington County, Virginia, to Washington, D.C. — to represent the Virginia Egg Council and the American Egg Board at the White House Easter Egg Roll.
Today, Wagner is general manager of the Abingdon-based Dutt & Wagner, a wholesale food distribution company and egg producer, whose affiliated businesses include Green Valley Poultry Farm in Washington County at Wyndale plus another egg farm in North Carolina.
Dutt & Wagner can trace its history to 1926.
"And I'm pretty proud of that for keeping our business going as long as it has," Wagner said. "It's definitely a hard line of work."
This year, while Wagner's upcoming wedding plans have forced him to cancel a trip to the White House for the Easter event on April 22, three members of his family business are heading that way.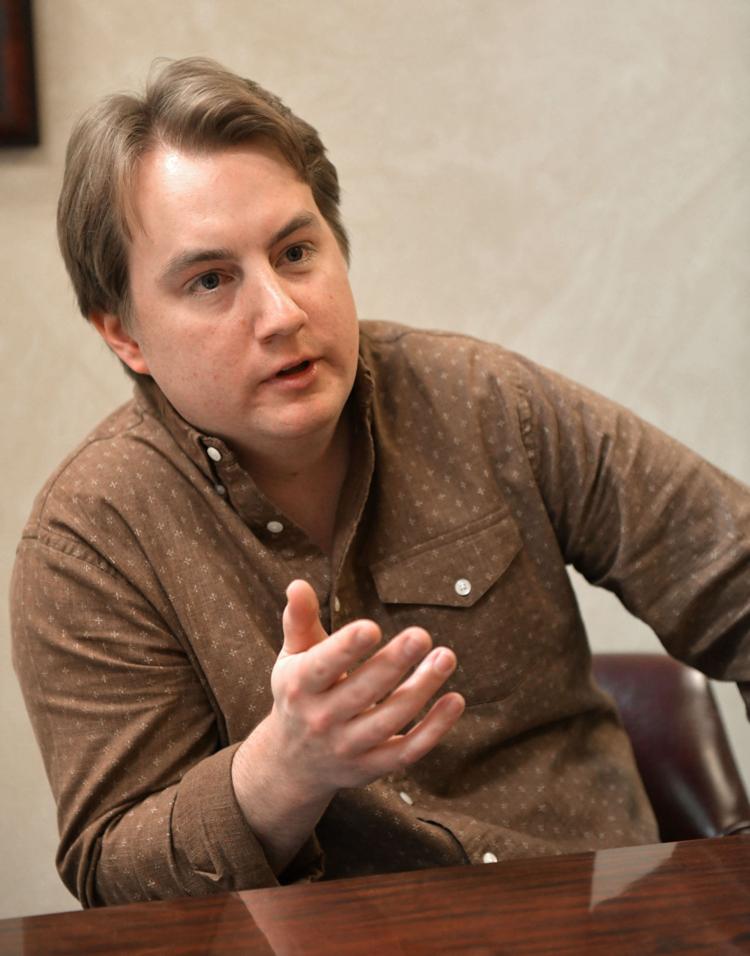 Wagner is also happy to report that his aunt's stepdaughter, Chloe Campbell, an 11-year-old student at High Point Elementary School in Bristol, Virginia, has submitted an Easter egg design, using an art called quilling and a letter noting the family farm.
The White House Easter Egg Roll features a commemorative egg designed by children of egg producers — including Chloe Campbell.
"My mom, Lori Wagner Campbell, likes hens. In fact, she has about a million, who like to lay eggs — lots and lots of eggs," Chloe wrote as part of an egg decorating contest. "She and my Uncle Rodney and Cousin Lake have an egg business called Green Valley Poultry Farm, so we have plenty of eggs whenever we want them."
All total, Wagner's companies — including the Green Valley Poultry Farm on the outskirts of Abingdon — can produce 550 million eggs each year, Wagner said.
And all those ovals are in big demand right now — with Easter.
This is a "hectic" time for the egg business, Wagner noted as he talked about sales to grocery store chains advertising the incredible edible egg.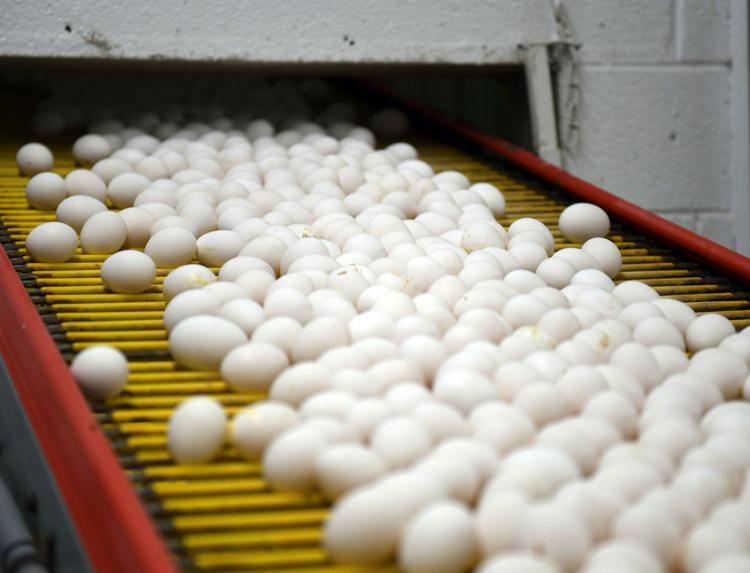 Stores run advertisements offering eggs at deep discounts as Easter approaches, and that drives up demand, Wagner said.
"It's really a huge egg holiday," Wagner said. "Everyone just kind of puts ads in at the same time."
Last year turned into a price war, with some stores selling eggs below cost, Wagner said, "and really driving demand that way."
Wagner has found that to be a bit less of the case this year.
"Most of the major retailers have made the decision not to be so aggressive with their pricing."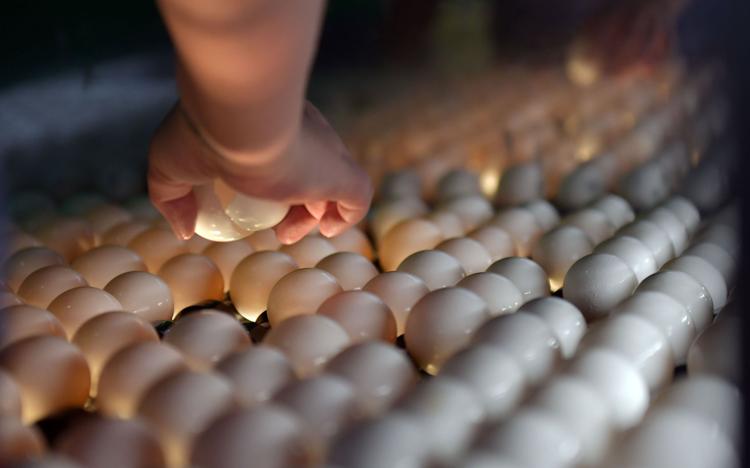 Still, demand is there — for boiling, poaching, frying and dying eggs.
Wagner has found the highest egg consumption is typically toward the winter months and leading to spring.
"Easter is kind of our last big push before the summer," said.
Summer is actually "kind of slow for eggs," Wagner said.
People don't eat as many during warmer months, he added. "They're home less. They're on vacation. They're cooking less."