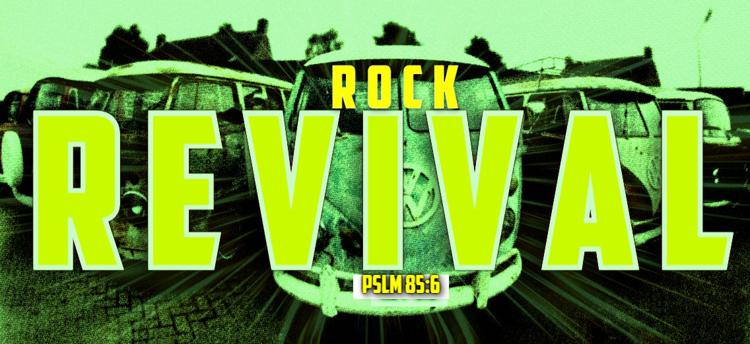 Prostitutes appear in the Bible. So do murderers, adulterers, thieves, and Satan.
So why shouldn't rock 'n' roll turn up in church?
That's how Joel Kirk, pastor of Realife Church in Bristol, Tennessee, sees it. Beginning Sunday, August 11 at 10:30 a.m., Kirk will begin a monthlong four-part series titled Rock Revival. It's a church revival, just not so old time.
"The messages will confront religion," said Kirk. "The series is about what it means to be Godly men and Godly women and issues that matter."
Each week's segment will incorporate a secular rock 'n' roll song or two. Played live by the church band, selections tapped include Joan Jett & The Blackhearts' "I Love Rock 'n Roll," which will be part of part one.
"To reach people nobody else is reaching, we've got to do things they're not doing," Kirk said. "When we do something like Rock Revival, we want to reach people. When I hear the riff to Joan Jett's 'I Love Rock 'n Roll,' it takes me somewhere emotionally. This is about taking people to a place where they let down their defenses."
Defenses down, messages up. Kirk referenced Psalm 85:6 in providing a foundation for Rock Revival.
"Wilt thou not revive us again: that thy people may rejoice in thee?" goes the verse.
Translated, the passage provides a basis for many if not most revivals from the tents of yore to the churches of today. Foundations reaffirm. Meaning accentuates and solidifies. Relationships with God strengthen. That's a revival.
"When I think of the word revival," Kirk, 39, said, "I think of Rock Revival."
Henceforth, let there be rock at Realife Church.
Loud guitars, as heard when Cody Granger and Jimi Hall riffed on them from the church's stage on Wednesday night, help to parlay the point of Christ at Realife Church. Why whisper when one can wail?
"This church goes after the heart of Jesus," said Granger, 28. "The poor, the broken, the misfits, they can have a home here."
Weeks two and three of the Rock Revival series, Kirk said, will feature a pair of Tom Petty songs. For instance, the late rocker's "I Won't Back Down" turns up in week two. Unconventional on Sunday morning in church, but that's part of the draw. It certainly reached Hall and Granger.
"I was bad, man," said Hall, 32. "This place changed my life. This place doesn't judge anybody."
However, not everyone buys what Realife and like-structured churches are selling. Rock 'n' roll defined as a cultural revolution upon its arrival in the mid-1950s. Condemnation from countless pastors swept America.
During a service in 1987, evangelist Jimmy Swaggart, whose cousin is rock 'n' roll pioneer Jerry Lee Lewis, said "You cannot proclaim the message of the anointed with the music of the devil!"
Martin Luther may have disagreed.
"The devil flees before the sound of music almost as much as before the Word of God," wrote Luther, a theologian and priest from the 15th and 16th centuries.
Kirk maintains a logical course relative to rock music in church.
"Music itself is not good or bad. Music is music," Kirk said. "It would be the lyrical content where you may find an issue — if it's about killing people, raping people, hurting people. There's not a bad message in the songs in this series."
In his book from 1987, "Religious Rock 'n' Roll: A Wolf in Sheep's Clothing," Swaggart wrote that Christian rock promotes "religious nihilism" and has "no basis in the Bible."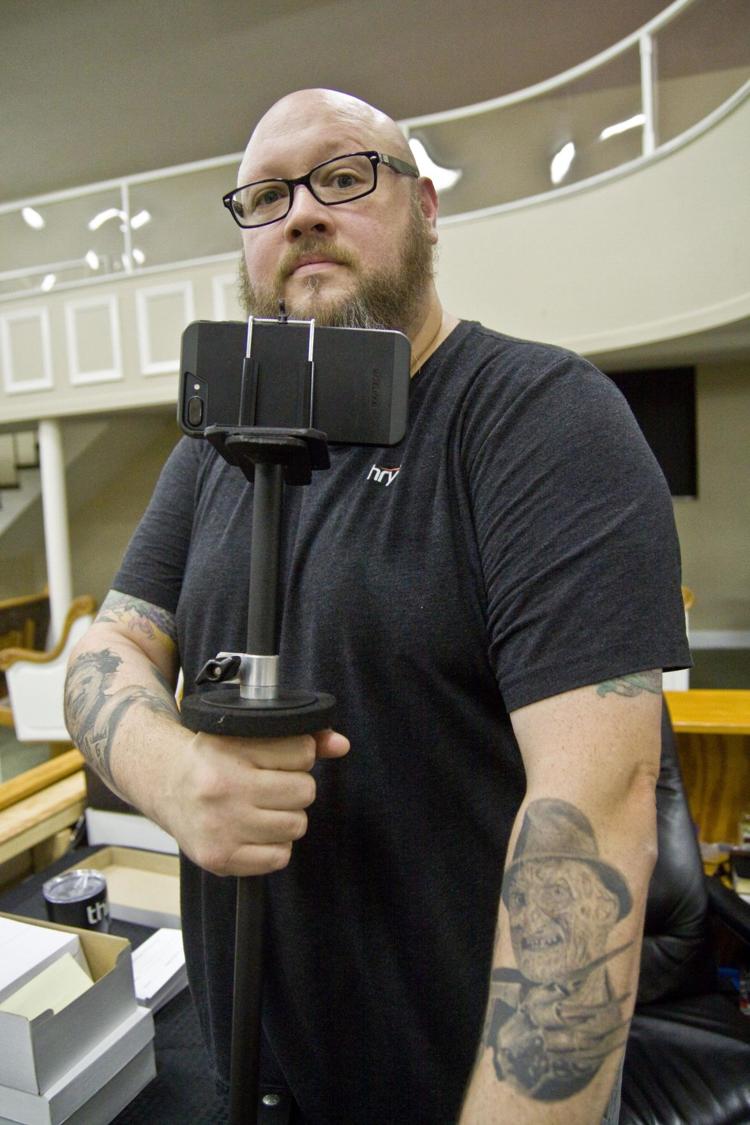 "McDonald's is not in the Bible. Does that mean we can't eat there?" Kirk said. "Wall Street is not in the Bible. In Psalms it tells us to praise the Lord with loud noises." (Psalms 150:5)
Essentially, the Bible delivers numerous narratives and instructions from which Christians can clearly differentiate between right and wrong.
"In the New Testament, there's a part when Peter goes to sleep and has a vision," Kirk said, referencing Acts 10:9-15. "God told him to not call something unclean that God had not called unclean."
Translated, leave judgments to God.
"This church is rock 'n' roll and it's God," said Stephen J. Semones, videographer and a youth leader at Realife.
Semones authors horror books. His arms contains tattoos of such figures as actor Christopher Lee as Dracula and Freddie Krueger from the horror film "A Nightmare on Elm Street."
"We're outlaws. Jesus was an outlaw," Semones, 41, said. "Organized religion looked down on him. I'm covered with tattoos, but I'm as straight as they come."
Speak with Kirk, Hall, Granger, and Semones. Excitement rumbles like a Cliff Burton bass line when rock bands including Metallica, Queen, and the Rolling Stones emerge in conversation. Likewise, they ease to the edge of their seats to smile and gesticulate when one utters the name Jesus Christ and topics relative to salvation.
"We need a revival in the church," Kirk said, "not more religion. Jesus wants to restore what religion has wrecked. We have a relationship with Jesus."
Kirk stressed that everyone's invited to attend Rock Revival. It's an exploration of the Bible, quite traditional in message as preached from scripture. It's for those who love rock and the rock of ages.
"Man, it's BYOB — bring your own Bible," Hall said. "I'm pumped."