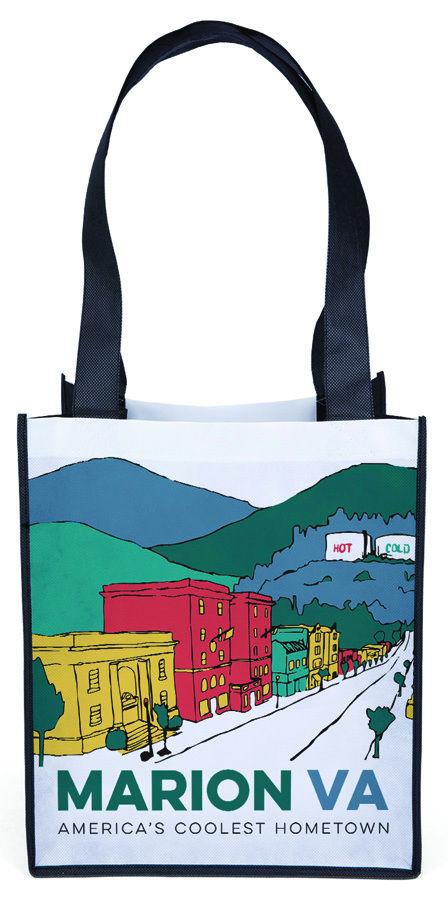 MARION. Va. — Aaron Barr loves Marion and sees much promise in the businesses that occupy the funky downtown architecture of Smyth County's courthouse town.
That's why this design artist volunteered to create his interpretation of Marion in 2013 for a concert series.
Now, Barr's artwork is being used as part of a five-fold fundraiser to assist businesses survive the COVID-19 pandemic.
"We're really hustling up here in Marion," said the director of Marion's Main Street program, Alexandra Veatch. "Some shops and restaurants have just been hustling and have been doing an amazing job."
But many businesses need help, which is why Veatch created a plan to sell magnets, decals, tote bags, tumblers and T-shirts featuring Barr's depiction of downtown Marion.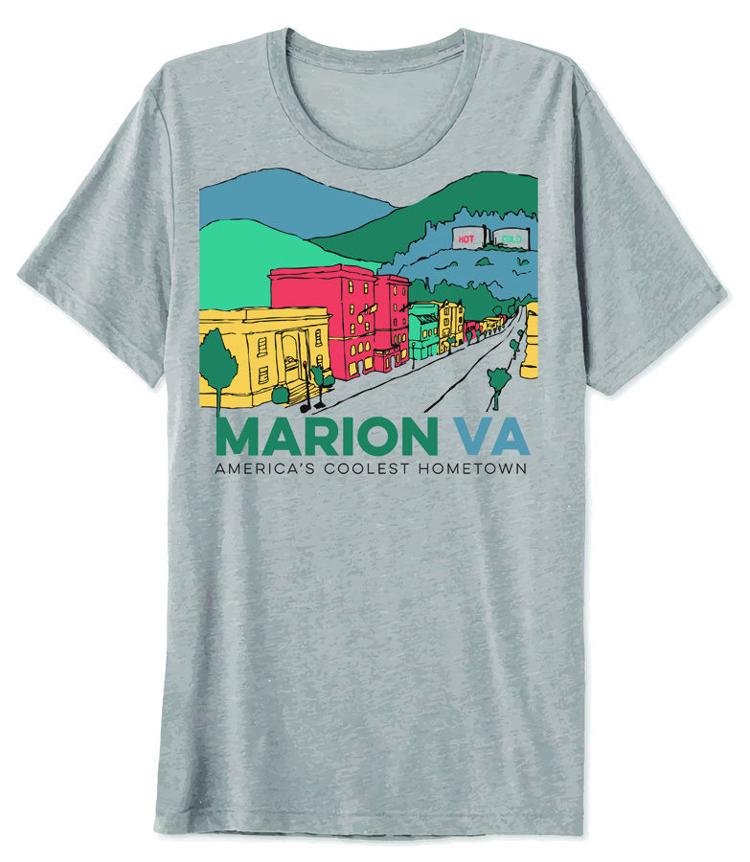 Barr says his inspiration to help Marion comes from his respect for Ken Heath, Marion's director of community economic and development.
"I really liked what Ken stood for and did there," said Barr, 39, a graphic design artist who grew up a few miles from Marion but now lives at Brooklyn, New York.
The artist had some fun with his art by depicting not only buildings but also the HOT-COLD water tanks that stand on a hill just outside of town.
What makes Marion unique?
"It's set in those beautiful blue mountains," Barr said. "That city is surrounded by this beautiful scene. When you think of Marion, you think of this really cool architecture on Main Street."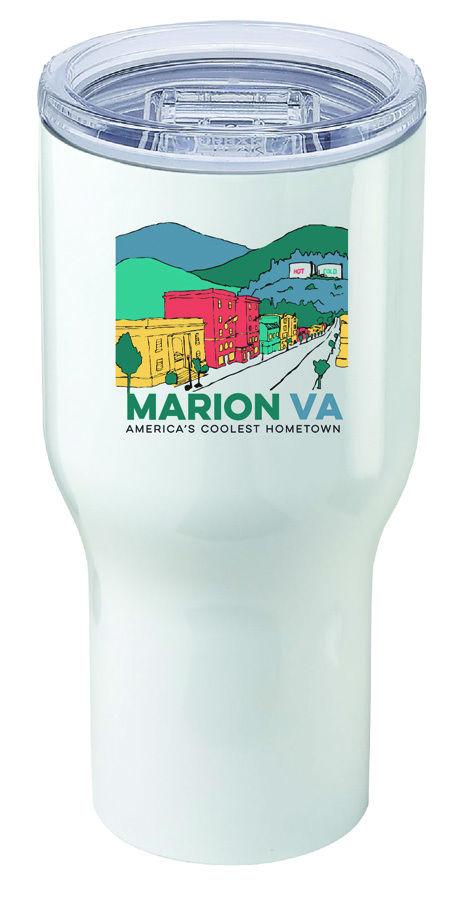 The fundraiser benefits 90 businesses in the downtown district, where 28 businesses are temporarily closed, said Veatch.
"We haven't lost a single business because of this," Heath said. "Nobody's announced a closure. What we're seeing is people chomping at the bit wanting to get open at whatever form or fashion that they can."
That's encouraging for all, Heath said.
"The enthusiasm here is all being held back by the regulations," Heath said.
In all, at full capacity, the downtown district supports 474 employees, Veatch said.
"We still have a lot of businesses open," Veatch said. "The restaurants are just doing takeout. And a lot of our shops are open for online Facebook sales and pickup."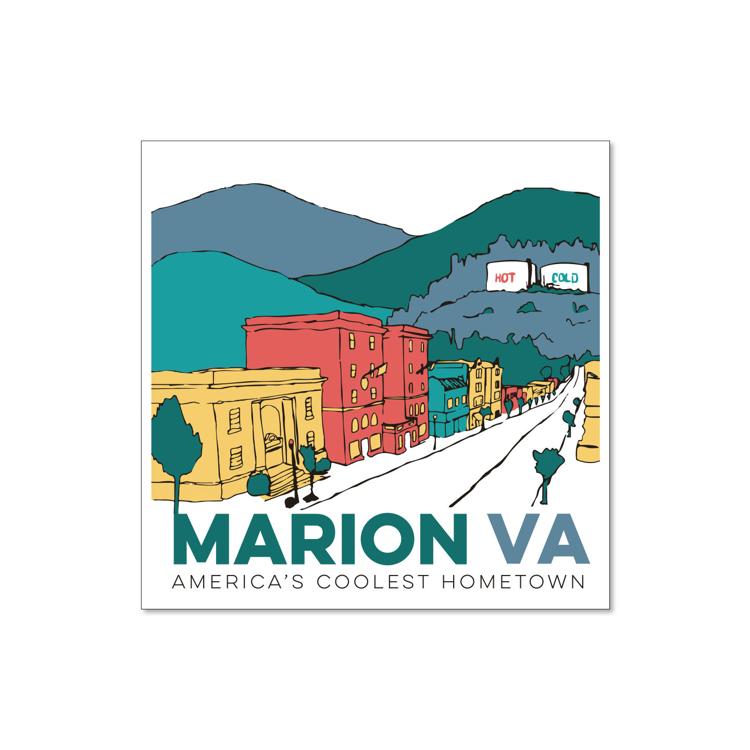 For now, it's unclear what the fundraising will be specifically used for, Veatch said. "We are taking pre-orders at this point. The items have not arrived yet."
But those items have already proven popular, she added.
"We have heard from a lot of people that they wanted to show their pride in Marion," Veatch said. "People wanted to help their hometown. And we have wanted to do this for a while anyways. We've had orders from as far away as Hawaii."