MEADOWVIEW, Va. — Business couldn't get any sweeter for Jonathan Whitesides.
The young farmer sells sweet corn. And, lots of it.
Each morning, Whitesides spends at least three hours walking between the long rows of corn growing on his Meadowview family farm, picking each ear by hand. Amidst the cool, dew-covered mornings, he sometimes endures bugs and muddy fields, all while harvesting the crop that keeps his loyal customers coming back for more.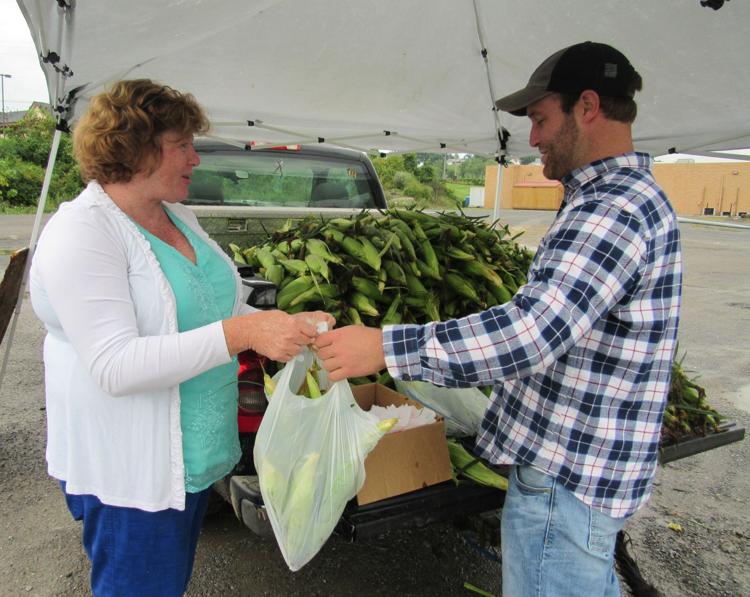 The rest of his day is spent selling the freshly-picked bi-color corn at local roadside stops. The farmer and a helper go separate ways, setting up at the intersection of Lee Highway and Route 91 in Glade Spring and in the parking lot of Skyland Coin and Jewelry at Exit 10 in Bristol, Virginia. Occasionally, Whitesides travels outside Lebanon on Highway 19 to sell the corn. A dozen ears sell for $4.50.
Using the honor system, he even set up a small produce stand on Rivermont Road off Cedar Creek Road in Washington County. "I usually leave about fifteen dozen ears of corn every morning and people put their money in the box. It works."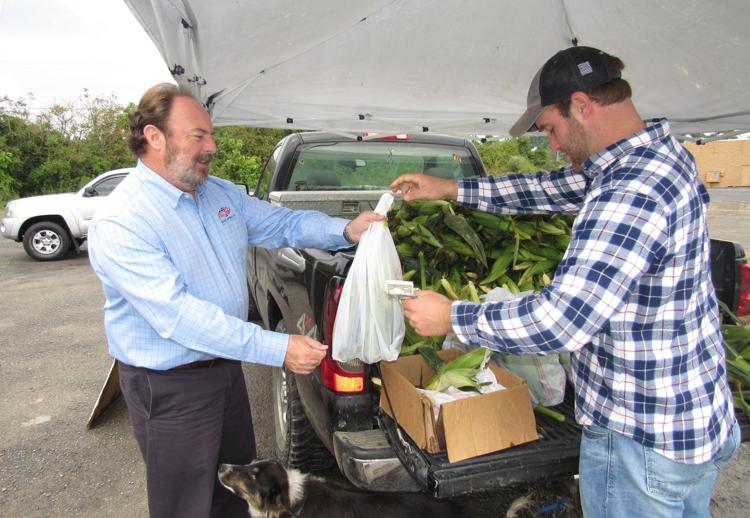 "It's the best corn I ever put in my mouth," is the most popular comment Whitesides hears each day from many of his 250 customers.
"One reason I've been successful with corn is 98 percent of the corn I sell is picked that day. Very rarely do I have corn left over to sell the next day," he said.
Amazingly, Whiteside picks as many as 230 dozen ears of corn each morning when he has helpers to set up at the three locations with him. He figures he's already sold 4,500 dozen this season.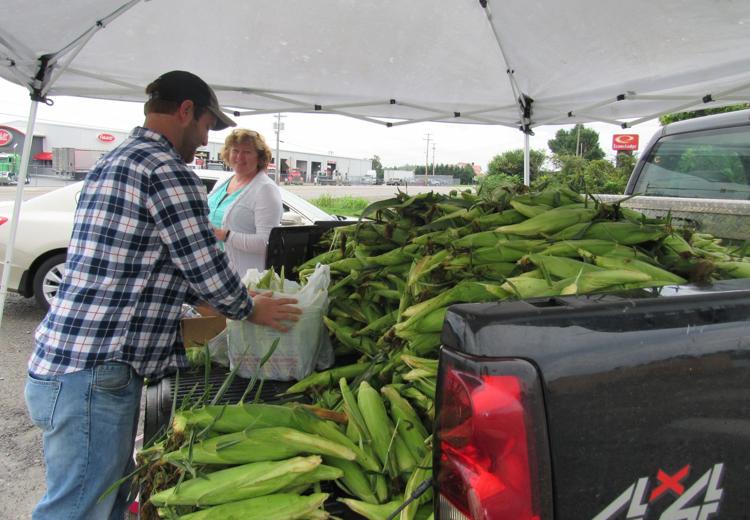 With a bountiful crop that may last as long as October, the farmer is looking for people to help him sell the corn at roadside stops at local high traffic areas.
"I'd like to have five trucks on the road every weekday. All they have to do is sit and sell the corn to people who stop. They receive 33 percent of what they sell or $100 a day," he said.
Born to farm
Whitesides, who's wanted to be a farmer since he was a student at Patrick Henry High School, grew a whopping amount of corn this year — 12 acres of corn to be precise.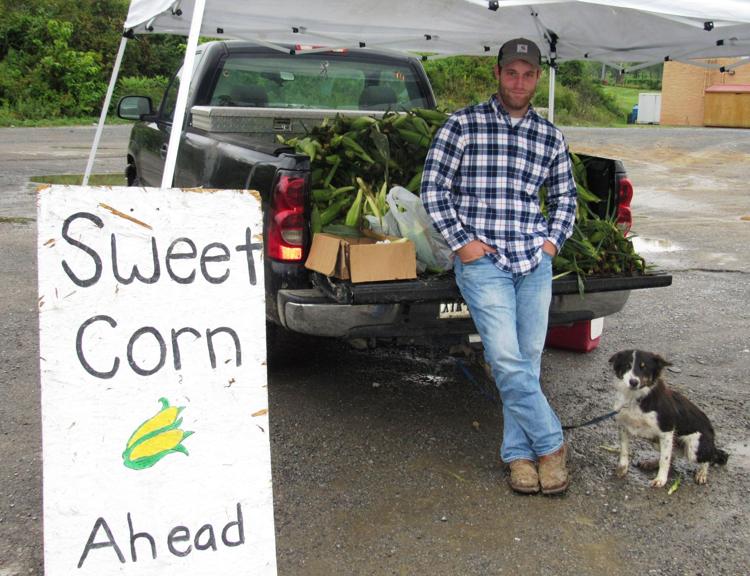 Whitesides started raising tobacco when he was only 15. A few years later, his operation evolved into raising a small herd of beef cattle and growing tobacco along with a small experimental crop of sweet corn.
Recognizing a good thing when he sees it, Whitesides raised four acres of corn the first year, seven acres the next year, and bumped it up to an impressive 12 acres this year.
"It's turned into something I didn't expect. If I'm able to continue farming, growing corn will definitely be a big part of it."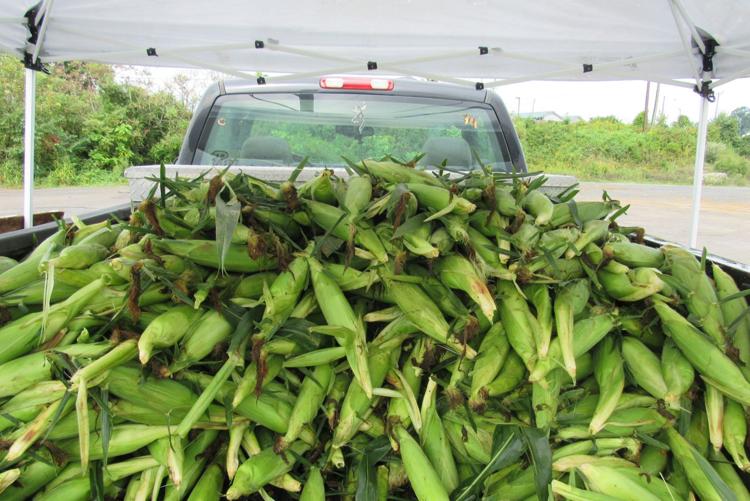 Except for having to spray for weeds before the corn is planted, the crop is relatively easy to maintain, he said.
"Next year, I hope to grow corn on 16 to 18 acres," he said.
Whitesides planted as many as eleven crops of the corn this year, starting in April and ending in July. Staggering the planting times will ensure he has corn to harvest through early October.
"This is the first year I didn't raise tobacco," said Whitesides. "I raised more corn to supplement my small beef cattle operation."
His next venture is taking orders for locally-grown Angus beef products from his family farm. "The costs are $5 per pound which is comparable to store prices," he said.
Whitesides has seen the demand for local meat products rise in the past few years. "People like knowing the meat they serve their families is locally sourced and free of hormones."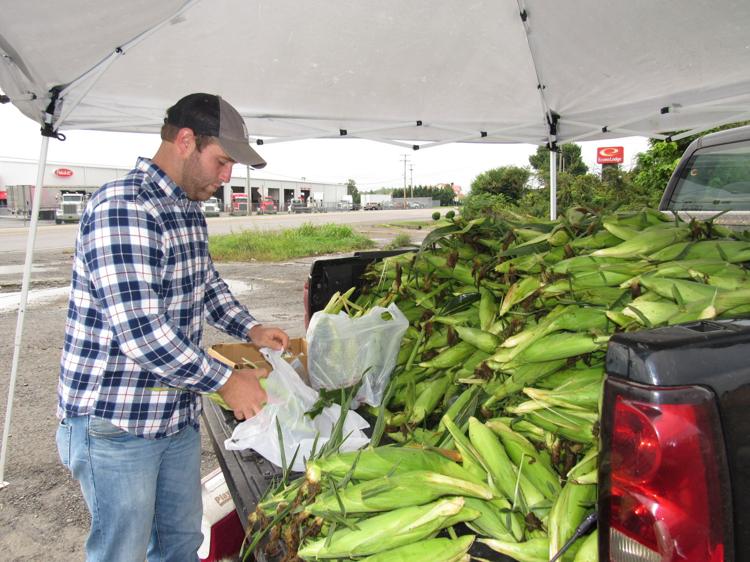 Farming isn't Whitesides' only passion.
He graduated from Virginia Tech in 2015 with a degree in business management.
"It was a backup plan in case farming didn't work out," he said. "It's tough to make a living as a farmer."
He plans to follow in his mother's footsteps and become a certified public account after completing a few required accounting classes online.
"I can raise and sell sweet corn in the summer and prepare taxes in the winter. I think it will be a good fit."
To learn more about helping Whitesides with roadside stops or to place orders for beef, contact Whitesides by email at jonathantwhitesides@gmail.com or 276‑356‑9061.