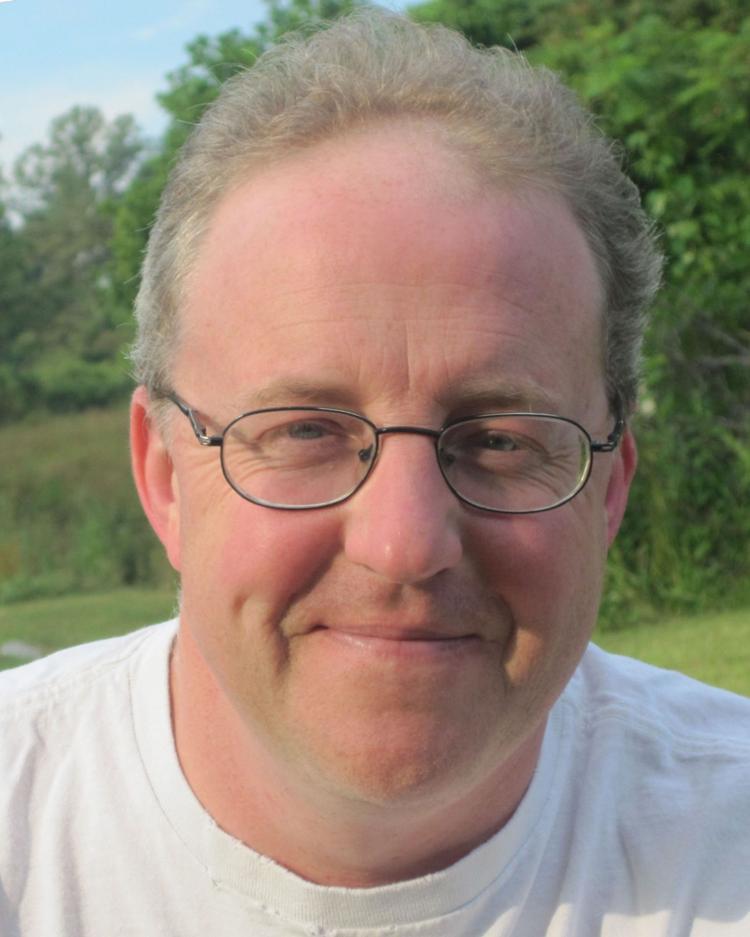 Heather Starbuck topped a hill near Hampton, Tennessee, and told me all about her struggles.
Last year at this time, Starbuck was in love with this really great guy named Matt Adams.
He tried to help others get help, just like they tried to help him.
In Boulder, Colorado, Adams managed a boutique wine and beer store.
But, somewhere along the way, Adams went back to his self-destructive heroin habit, overdosed and died at age 30 on Sept. 12, 2017.
That death was more than the 27-year-old Starbuck could stand. She had planned to marry Adams, after all.
Following her finace's death, Starbuck lived with Adams' family in Arkansas.
Tnen she took off on her current courageous adventure of following the Appalachian Trail.
Starbuck decided to walk 2,200 miles on the trail — from Georgia to Maine — to get over her grief and share the story of her dearly-departed lover.
"He was such a beautiful light in this world," Starbuck said.
The hiker's journey brought her through the Mountain Empire — crossing from Tennessee to Virginia — in May.
She had started hiking on March 24 at Georgia. And, she said with a laugh, she was a bit ill-prepared for what she would encounter.
For one, she really did not know how to set up a tent or light a stove. Thus, other hikers gave her a funny trail name — "Kamikaze."
Still, Starbuck got used to putting one boot in front of the other across all kinds of terrain. And, in time, she found herself completing 80 to 90 miles per week with her two-year-old Australian Shepherd named Theodore.
Still, such struggles seemed only secondary to managing the memories of the man that she had loved and lost.
"Matt died of a relapse on heroin after two years of sobriety," Starbuck said. "And what made him go back to it? That is kind of a mystery. He had some triggers in his life from his past that came up. I'm not really sure exactly what caused him to relapse."
Originally from Harvard, Massachusetts, Starbuck says she once worked in the "fast-paced" music industry and battled her own substance abuse.
Starbuck wants to help all that she meets in Appalachian Trail communities to learn to live, love and prosper the clean and sober way.
"I really just try to connect with people one on one," she said, "and really try to share with people."
That's why she passes out purple bandanas as a sign of overdose awareness.
"I was grieving and wanted to have a way to honor Matt and honor his life," Starbuck said. "He really reached back out, and I wanted to kind of extend his legacy ... and thought I could find a lot of healing out here as well."