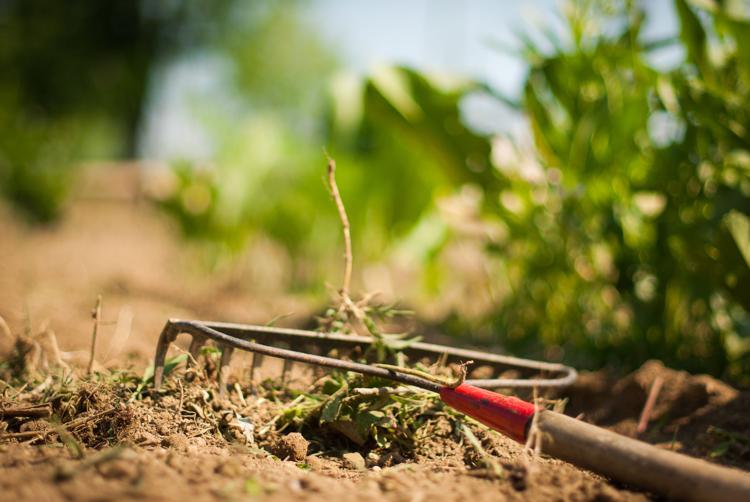 ABINGDON, VA. — Nearly $500,000 in state grant funding is slated to assist six agriculture-related projects in Virginia, including the Abingdon-based Appalachian Sustainable Development (ASD).
Gov. Terry McAuliffe announced the awards in December, saying a total of $499,521 in grant funding — from the Commonwealth's Rural Rehabilitation Trust Fund — is slated for projects aimed at providing assistance and creating new economic opportunities for farmers and agriculture organizations across Virginia.
ASD was awarded $7,750 for "Building Agriculture Based Rural Livelihoods in Southwest Virginia," a project slated to engage a wide variety of farmers in developing market-based opportunities.
"Basically, this is going to be about ag and technology ... how do we connect this to a farmer," said Sylvia G. Crum, the director of communication and development for ASD.
The Southwest Virginia project will also include "increased opportunities to develop markets for locally grown and harvested forest botanical, and our beginning farmer work," said Crum.
Currently, Crum said, ASD continues to search for more opportunities "to create more economic development opportunities in farming."
That means recognizing "the value of technology," Crum added. "We hope to begin using several tools like mobile apps and drones work with mentees in our demo gardens."
Also on tap is "the further development of a craft beverage cluster," Crum said.
The projects that won awards represent a range of diverse initiatives that strive to boost economic opportunities in rural areas of the Commonwealth through education, workforce development, entrepreneurship, food access and local farm production, said Elaine J. Lidholm, the director of communications for the Virginia Department of Agriculture and Consumer Services.
"Agriculture is one of the Commonwealth's largest private industries and a key component of growing and diversifying the new Virginia economy," Gov. McAuliffe said in a release.
"I am pleased we are able to provide grants to these six projects which focus on enhancing economic opportunities in Virginia's rural areas through initiatives like education, workforce development, food access and others," the governor said. "When we boost agriculture, we improve the health and economy of the entire Commonwealth."
Virginia's Rural Rehabilitation Trust Fund dates to the days of the Depression-era Federal Emergency Relief Act of 1933. In that era, the federal government approved a series of diverse Emergency Relief Acts, eventually resulting in federal funding for state-sponsored programs under state-established rural rehabilitation corporations.
In addition to the ASD grant, Lidholm said, more money goes to:
» Mobile Agriculture Education and Demonstration Project, Small Farm Outreach Program, Virginia State University Center for Agricultural Engagement: This project is assisting VSU in developing a mobile agricultural educational and training center as a cost-effective way to train small limited-resource producers as the next generation of farmers. The center is also slated to educate communities about food and nutritional health and provide learning opportunities to youth that exposes them to careers in agriculture, natural resources, conservation and STEM education. Award amount: $175,000.
» Demonstration Greenhouse and Aquaculture Educational Project, Collegiate Future Farmers of America (FFA) Chapter at Virginia Tech in coordination with Tunstall High School FFA Chapter in Pittsylvania County: The grant will help the FFA chapters develop a greenhouse and aquaculture system to educate students on effective production practices in these fields. Award amount: $14,595.
» Agriculture Based Professional Development Training and Support for Educators across Virginia, the Virginia Foundation for Agriculture in the Classroom: This project will support agriculture based professional development training for educators across Virginia help to align agriculture-based curriculum with Virginia's standards of learning in pre-K through 5th grade. Award amount: $15,000.
» Agricultural Workforce Development and Training through Specialized STEM and Vocational Instruction, the MathScience Innovation Center Foundation: The center's goal is to link farming communities in Central Virginia with food insecure students in public schools while building a farm-to-table model that can be replicated in other schools and rural communities. Award amount: $225,000.
» Local Food Access, Southern Virginia Food Hub: The project will provide training to address several issues — the lack of access to local foods in certain rural communities, food waste due to lack of retail and processing options and training and certification for food processor entrepreneurs. Award amount: $62,176.