ABINGDON, Va. — Steve Gilbert walked out of his kitchen at Morgan's and put a bountiful bowl of food on the corner table at his Abingdon restaurant.
Lucky me: I got to taste-test what's surely to be the culinary delight of a festival finale. This was a juicy, lick-your-plate-worthy kind of dish.
"It's a Border Springs rack of lamb served over summer squash and a white bean ragout," said Gilbert, 35, the co-owner of Morgan's on Main Street. "I went with this dish because it's about as classic as you can get."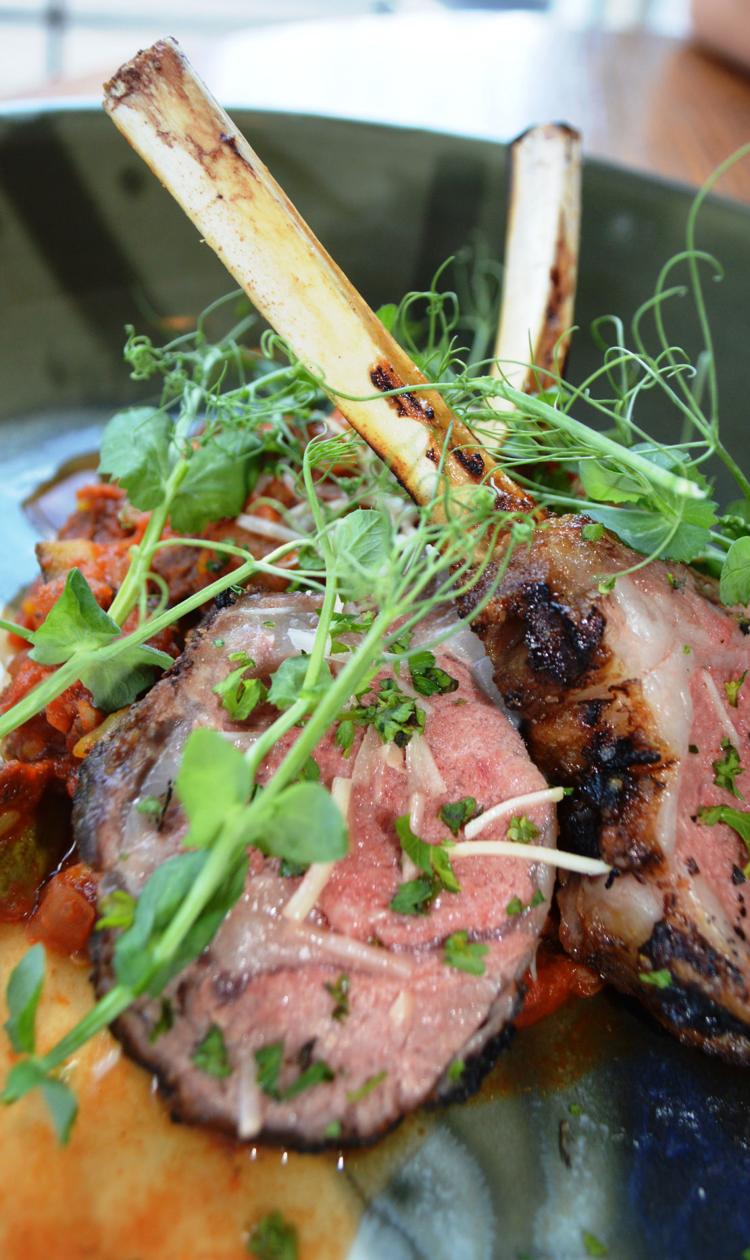 This lamb comes from a farm in Patrick Springs, Virginia, located just off U.S. Highway 58 in Patrick County. "And we've used their lamb here before in the restaurant."
You can get a similar dish on the menu at Morgan's.
Gilbert is also set to serve this lamb as one of the entrees at the multi-course dinner wrapping up the Virginia Highlands Festival on Aug. 4. Other participating chefs include Joel Jerkins, Travis Milton, Hyacinth Barbara and Bradley Griffin.
The "Grand Finale Farm-to-Table Gala" starts at 6 p.m. at the Southwest Virginia Cultural Center & Marketplace — what many locals still call "Heartwood" — at the entrance to Virginia Highlands Community College.
The dinner comes from locally sourced ingredients; it also includes wine and cocktail pairings.
Gilbert's lamb dish includes "lots of red wine," he said with a smile.
"Culinary, it's an art form, too," Gilbert added. "People are wanting to know how to cook and wanting to eat good food again."
Gilbert wanted this lamb because it's local, he said.
"All the vegetables I'm getting from local farmers right now," he added. "The tomatoes are really great this time of year from around here — the squashes and the zucchini. And the micro-greens we get from a local guy," Gilbert said.
"To me, a farm-to-table dinner is that's what you did: You ate what you grew."
For Gilbert, this event arrives on the calendar just after what promises to be a busy Sunday brunch at Morgan's. Still, he said, "It's a good time to get together with all of us. And we are all so busy that we never get to see each other. But it's nice to just kind of work together and see what everybody else is into at the time."