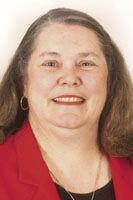 As I write this, my husband and I have just celebrated our 45th wedding anniversary.
Well, perhaps "celebrated" is overstating the situation.
You see, this has been one of our tougher years, so far. He has been very ill with septicemia. His artificial knee was removed in May.
Now he's home awaiting an appointment with a surgeon in Nashville who will replace the joint. (Sigh.)
But even a semi-immobile Brent at home beats the tar out of just me and the dog here!
And despite our trials, we have been blessed with many treasured memories over the years.
One of my fondest memories from our first year of marriage happened as we were boating home at night.
Boating at night in the straits could be tricky, but this evening it was totally calm. The tide was just changing so the seas were as still as a mirror. And there was a huge full moon, shining just over the strand near our dock. It was so bright we could almost discern colors, and it seemed that we had a moonlit yellow brick road to follow home on the water.
Sometimes life in a relationship can seem as well-lit and without bumps in the road as that golden highway. But whether it starts out that way or not, given enough time, any relationship will run into rough seas or foggy weather.
What keeps a couple together, good times and bad?
J. Paul Getty was once considered the richest man in America. But he was willing to give up his billions to have "just one lasting marital success."
Having lasting marital success is simple. It's just not easy. And it does take everything you've got.
Billions of dollars can't buy it, but you still have to be willing to sacrifice yourself, completely.
Real love is not a fuzzy feeling you can fall into — or out of — by chance.
Anyone who wants true love has to be willing to give it, repeatedly, without stopping.
While the New Testament was written in Greek, all of the first disciples were Jewish. In Jewish practice and language, any concept sprang from doing, not merely thinking.
Love — toward God, toward our brethren, and toward a spouse — is understood in Hebrew as an action verb. Yeshua (Jesus) told us how different we are to be in John 13:34.
"A new commandment I give to you, that you love one another; as I have loved you, that you also love one another." (NKJV)
"As I have loved you." Yeshua showed His love by literally giving His all in love for us.
Follow His example. Be different! Show love, don't just say it, and you can have lasting marital success!