BRISTOL, Va. — On a recent Friday afternoon at Blackbird Bakery, folks gathered throughout in a collective hubbub. Goodwill flowed like nourishing water from the wells of home.
In a back corner, Eddie Mabry walked up.
"Where's everyone else?" the occasional reverend would ask. They're coming soon, came the reply.
On Sunday, Nov. 24, folks look to assemble around the corner and just up the hill at Emmanuel Episcopal Church in Bristol, Virginia, when the second planned ecumenical service branded as Bristol Together convenes. Christians, regardless of denomination, look to bond much as a handful of pastors did on Friday at Blackbird — in solidarity as humans and as people of the Christian faith.
"Because there's one Lord, one faith, one baptism," said the Rev. Joe Dunagan, rector at Emmanuel Episcopal Church.
Bristol Together formulated from an idea birthed by the late Frank Aichinger, who led Central Presbyterian Church in Bristol, Virginia, with his wife, Ann. Pleased?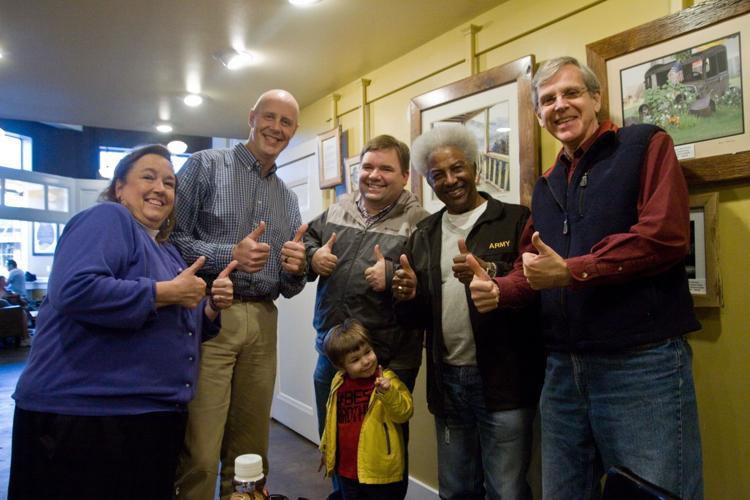 "He'd say, 'two thumbs up!'" said Ann Aichinger, pastor of Central Presbyterian Church in Bristol, Virginia. "Amen! Keep on keeping on! He'd be pleased."
Representatives from 15 or more churches are expected to attend Sunday's service. Read this: You're invited to attend, too. It's a human thing to do, a Christian thing to do, for people to get together in harmony. Yes, there's a point of Bristol Together.
"In our father's house, I have this vision of church," Dunagan said. "There's the Baptists and the Episcopalians and the Lutherans and the Presbyterians and the Methodists."
Denominations matter not in such larger contexts. We're all children of God, Mabry said. Amid societal debate that skips to the tunes of various socio-political divides in America, he said the church isn't quite so.
"I don't think the church is divided," said Mabry, of Mount Calvary Baptist Church in Dante, Virginia. "If Christians are born again, they are all a part of God's kingdom."
Come Sunday, pastors, including Mabry, Dunagan, and Aichinger, will participate with fellow people of the cloth in presenting a service at Emmanuel Episcopal. Several will preach. Some will offer a prayer. Most if not all will greet congregants as they arrive and probably as they depart, as well.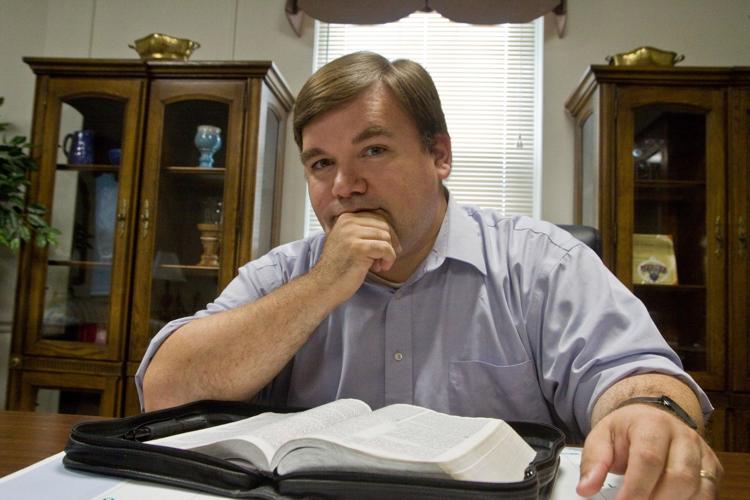 "We talk about the differences, but it's not so much the differences, it's the isolation," said Jonathan Jonas, pastor of State Street Methodist Church in Bristol, Virginia. "You need to experience a greater amount of variety."
Imagine that. A Methodist providing words from the gospel in an Episcopal church. Or perhaps it's a Baptist preacher delivering a sermon in a Presbyterian sanctuary. Consider a Lutheran leader who steps forth to speak of scripture in a Baptist church.
"I think what we're doing is imminently biblical," Aaron said.
Consider the recent Friday gathering of preachers at Blackbird Bakery. Ann Aichinger, Presbyterian. Kris Aaron and Eddie Mabry, Baptists. Jonathan Jonas, Methodist. Joe Dunagan, Episcopalian. Some snacked on doughnuts and drank coffee. They spoke as friends do, with warmth and joviality. Dunagan related dry and quite funny jokes. Laughter, often.
Fellowship, palpable. And therein lies the point. Christians, regardless of from whence they come, should at least on occasion band together as one in Christ. They did so in late August at First Baptist Church in Bristol, Virginia, for the first of what the pastors hope will be an ongoing series of ecumenical services.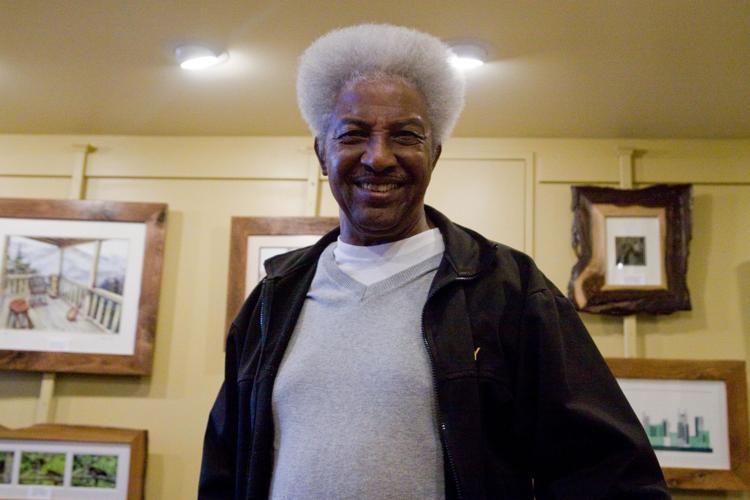 "Went great!" said Aaron, pastor of First Baptist Church.
"Two thumbs up!" Jonas said.
"It was energized," Aichinger said. "It was warm."
"Welcoming," Aaron said. "There were a lot of churches there, close to 15 represented."
Dunagan delivered the message in August at First Baptist. He said that several people, apparently invigorated by the service, expressed a desire that another such service should occur at some later date.
That later date has arrived. That it predates Thanksgiving by a handful of days serves to underscore its impact and import all the more.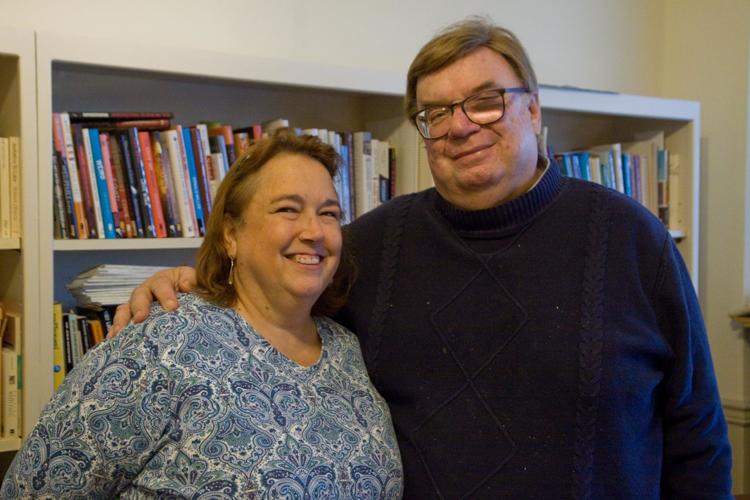 "It's important that the Christian church comes together," Aichinger said, "especially at Thanksgiving to express our blessings."
As with each service planned, donations collected as offerings will be donated to a specific and local charitable entity.
"This offering goes to Salvation Army to provide meals for the holidays," Aichinger said.
Plans remain well afoot for more ecumenical services in the coming new year. As the late Frank Aichinger's vision to bring people closer together strengthens as implemented, unity fosters. It's Christians at work and carrying out the word of God.
"We believe the words of Jesus Christ," Mabry said. "We are all brothers and sisters."