BRISTOL, Va. — Kris Aaron extended a hand, a manifestation of a welcome, across his desk.
He stood then walked to a chair positioned amid a semi-circle of cushioned chairs and a wall-hugging couch. Moments later, Joe Dunagan strode inside Aaron's office at First Baptist Church. Greetings exchanged.
So it'll go on Sunday, Aug. 25, at First Baptist Church in Bristol, Virginia. The first in what Aaron, senior pastor at First Baptist, hopes will materialize as a series of ecumenical services patterned to bring Christians together regardless of denomination.
"People are divided," said Aaron. "This shows that God is bigger than our disconnected lives."
The late Frank Aichinger sparked the idea that led to the services. He served as co-pastor of Central Presbyterian Church in Bristol, Virginia.
"The group is called Bristol Together," said Ann Aichinger, pastor of Central Presbyterian Church. "Frank is the visionary behind this. It was originally intended for June."
Alas, Frank Aichinger died in June.
"Frank wanted to bring our church together," his wife said. "We are called to worship and work and pray and serve together. We invite the community to come. We're all a part of this big thing together."
Six local churches from several different denominations currently comprise the collective under the Bristol Together banner.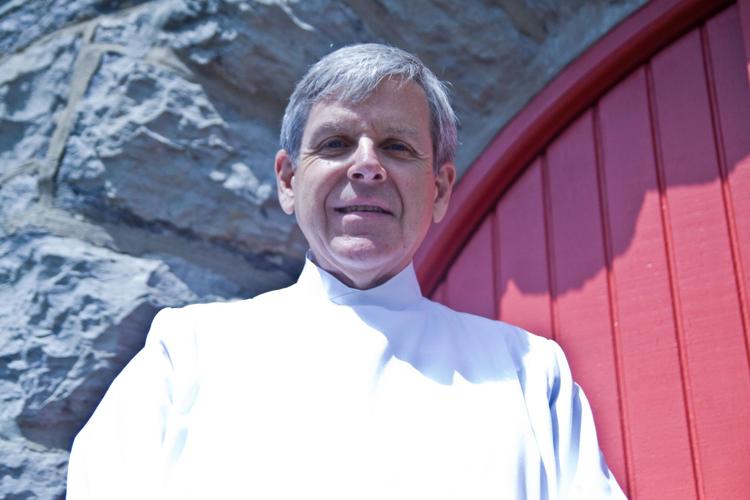 "Our plan," Aaron said, "we'll have worship in the sanctuary. We'll have light refreshments in the fellowship hall afterwards."
Finite plans remain somewhat in flux. As envisioned, an ecumenical service will stage quarterly at various churches on a rotating basis. Aaron said that he hopes to include even more churches — perhaps as many as nine or 10, from an array of denominations and those without to participate as times goes by.
After its maiden service at First Baptist next Sunday, the second one unfolds at Emmanuel Episcopal Church in Bristol, Virginia, on Sunday, Nov. 24.
"We are one," said the Rev. Dunagan, rector at Emmanuel Episcopal Church. "This is recognition that we are one church. The divisions are not of God. There is but one body of Christ."
Dunagan will deliver the message at First Baptist during the first ecumenical service. When it continues at Emmanuel Episcopal in November, a pastor from another church and denomination will provide the sermon.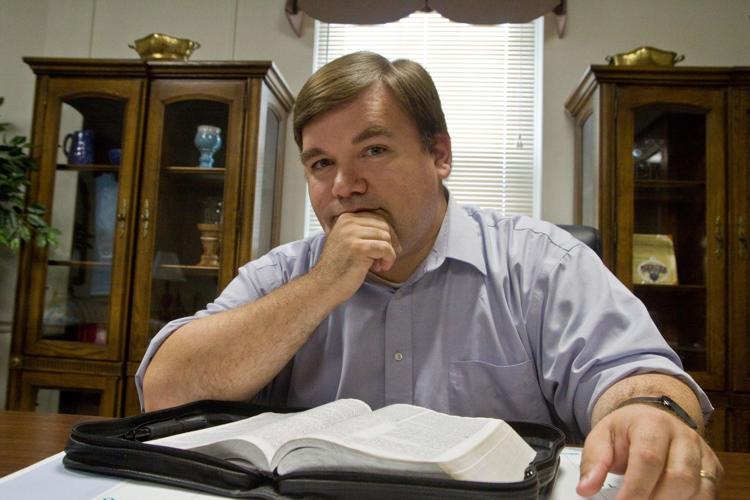 "I think we're modeling the kind of behavior scripture wants us to do," Aaron said. "It allows us to learn something about each denomination."
Knowledge, regardless of topic, can weaken or even eradicate ignorance. Consequently and ideally as understanding blooms, divides tend to more likely contract. That certainly applies relative to the various segments of Christian practice.
"When I come together with somebody, we know that we have more in common," Aichinger said. "We're all working in the kingdom of God."
Multiple references to togetherness emerge in scripture. In Matthew 18:20 we find: "For where two of three are gathered together in my name, there am I in the midst of them."
Hence the impact and import of fellowship in church. Ecumenical services can envelop and build upon fellowship.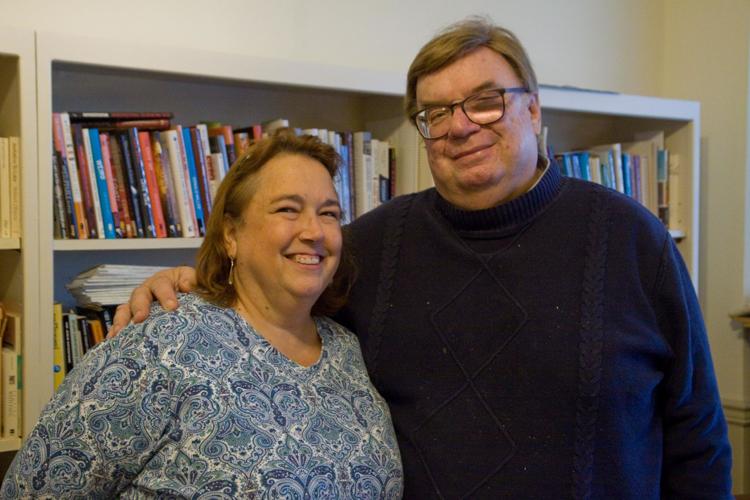 "I think so," Aaron said. "I think we're modeling the kind of behavior scripture calls us to do. No particular denomination owns the Lord."
Such community should envelop charity, as indicated in the Bible. Turn to 1 Peter 4:8 for: "And above all things have fervent charity among yourselves for charity shall cover the multitude of sins."
As such, offerings accepted during each ecumenical service will benefit a particular local agency whose design is to help people.
"This time," Aichinger said, "we're giving to the Bristol Emergency Food Pantry in Bristol, Virginia, in Frank's name. As a community, we can do more together than if we did it by ourselves."
Love can result. Reference John 13:34 to read: "A new commandment I give unto you, that ye love one another; as I have loved you, that ye also love one another."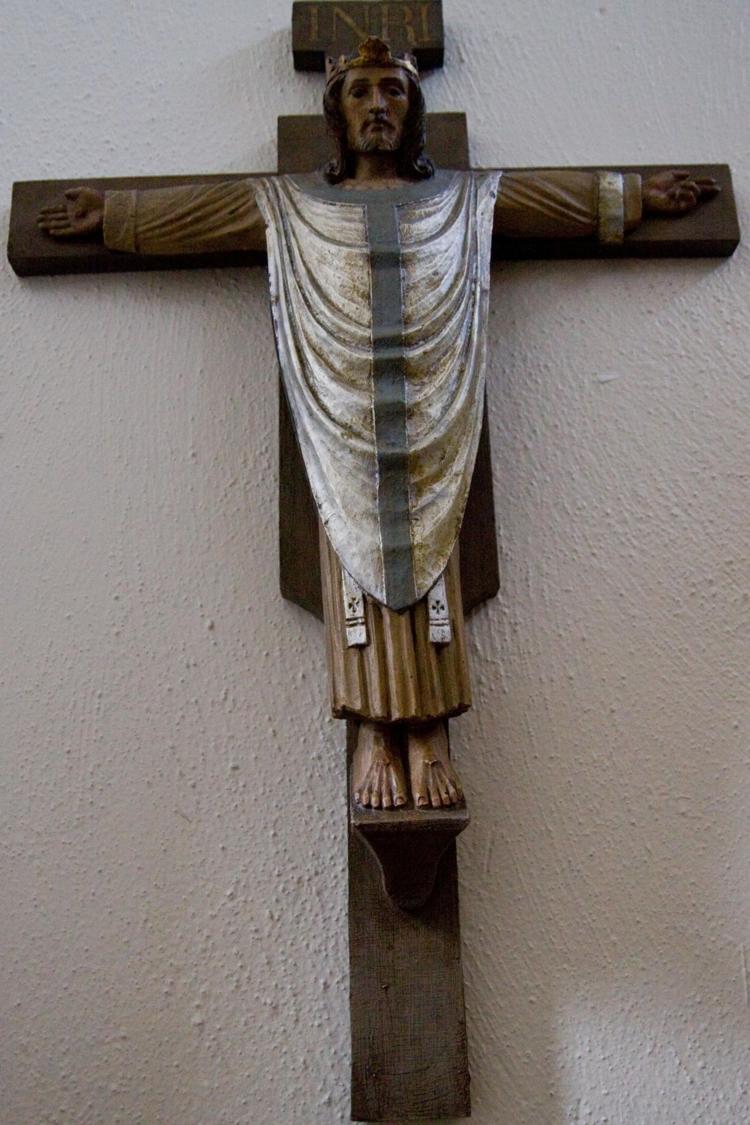 Hate suffers when buffered by the grasp of love. Lines in the sand wither, frowns soften, smiles broaden.
"Relationships. It's all about relationships," Dunagan said. "Look at what it means to be in one Lord, one faith, one baptism."
Enormous ties, figuratively bound to the cross upon which Christ died, unites Christians as one. Scripture expounds upon that connection. Ideally, Christians embody then impart lessons contained in the gospel, which in turn can elevate communities beyond the walls of a church.
"The things that unite us," Dunagan said. "are greater than those that don't."
Unity strengthens communities. Within and beyond the physical walls of a church, when people bond, that which creates divisions tends to diminish amid a much larger purpose.
It's all about the cross.
"I hope people will experience God's presence, a sense of the holy," Aaron said. "None of this is about us. This is to glorify God."