BRISTOL, Tenn. — Joel Kirk sat several pews deep inside Realife Church on Tuesday afternoon.
Lights low, pews empty, a seemingly traditional church spread out and around him. Look closer. Kirk, the lead pastor at Realife Church, wore a Guns N' Roses T-shirt. They're a longtime rock band with an oft-notorious past.
Welcome to Realife Church, the most radical Christian church in Bristol.
"Yeah," said Kirk, "I've preached in my Guns N' Roses shirt on Sundays during church."
Kirk, 39, adjusted the cap on his head. He crossed a flip-flop clad foot atop his right leg.
"Every church I've ever been in wouldn't let me wear a hat on stage," Kirk, a native of Roanoke, said. "I didn't want to be what I'd seen."
He's unapologetic. Moreover, Kirk proudly espouses his radically alternative mode of attire as fine in church on Sunday.
"Look, I'm going to dress the way I dress," he said. "I'm not going to change just because I'm a preacher. Jesus cares about our soul, not about how we dress."
Attend Realife Church on any given Sunday. What you see, hear, experience represents the essence of what's stated atop their sign in the parking lot.
"Real people, real problems, real love," the sign says. Kirk preaches the Bible as profoundly as any traditional church in the area. Literally and figuratively, there's nothing to hide at Realife.
"It's real," said Aaron Buckner, a member of Realife who leads their worship music entities in a variety of capacities.
Buckner sings lead in the alternative rock band, Killing Abraham. Tattoos canvas his arms. He appears to be the last person who would want to attend church.
"What drew me here, I was away from church for a lot of years," Buckner said. "I grew up in church. I went into that sex, drugs, and rock 'n' roll thing with my band. Now I've done a 180. The thing is, I want to be here."
Music entwines with scripture to present the gospel in unvarnished ways at Realife. Don't fret; the church's live band does not perform hard rock tunes from Guns N' Roses' catalog in church. But they do rock.
"We turn it up loud, turn it up to 11," said Jimi Hall, who plays guitar and sings in the church band. "Some of the older members sit up front, and they love it."
Kirk sat at the soundboard toward the back of the church on Tuesday. He clicked a few buttons, turned a knob or two up, and out came waves of encompassing rock to rock the ages. Examine a song he wrote, "Battle Cry."
"Jesus be glorified, we know our God has come to save," go the lyrics, "Jesus the victory, is yours for all to see."
His song isn't "I'll Fly Away," but the message remains the same. It's one of salvation and unity.
"We fight for uncommon unity," Kirk said. "We're going to fight through those issues together. Christ prayed for us to have unity."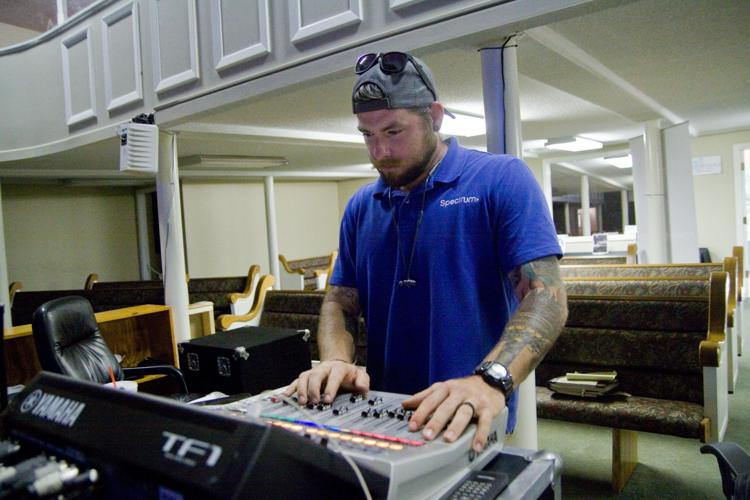 Unity at Realife comes at the cross. To that end, a handful of core values, stated clearly on the church's website, fuel the drive at Realife.
"They're biblically based," Kirk said. "Our number one core value is that found people find people."
"Number two," Kirk said, "saved people save people. I'm not one of those dudes who stands up there and tells people what to do."
That's servant leadership.
"Our third core value is growing people change," he said. "If your life isn't changing, then you're not growing in Christ."
"Fourth, life is better together," Kirk said. "Our lives are better when we have each other."
"Five, you can't out-give God," he said. "We challenge people to try to out-give God."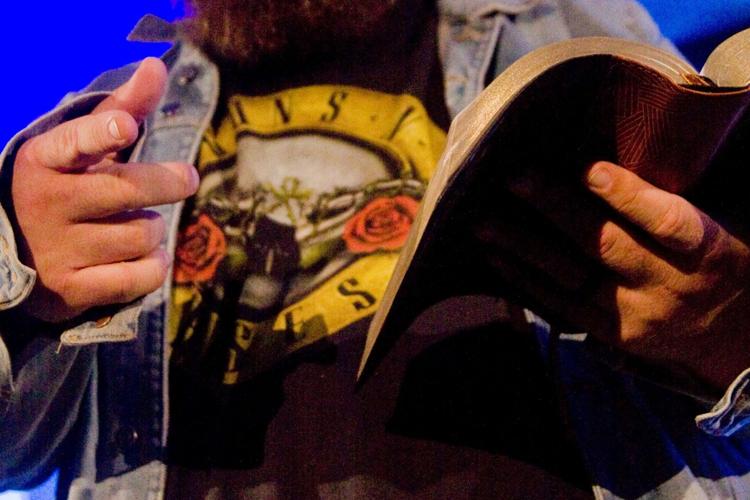 Finally, there's worship. Though unconventional in appearance and completely open regarding their welcome-as-you-are policy, services at Realife draw firm beads on scripture with an emphasis on the New Testament.
"That place changed me for the better, man," Hall, 32, said. "I needed Jesus in my life."
Realife founded upon the rock of faith. They're about to close on a long-vacant property on Weaver Pike. They've rented the building for about a year, which followed much more modest digs.
"Our very first meeting was at Bloom Café on State Street the week before Easter last year, March 25," Kirk said. "Twenty people. Two weeks later, we had our first public service, April 8, at the Pinnacle movie theater. Forty-eight people were at that first service. We paid $375 a week to rent the movie theater. We stayed there for eight weeks."
Soon thereafter, rental of their current site began. More than a year later, they're about to purchase the property — and drawing about 150 to Sunday services.
"My wife, Angie, and I planted a seed," Kirk said.
Planted to embody more than just a church, Kirk envisions Realife as a community center of sorts. For instance, a neighborhood mother needed a site to house a birthday party for her daughter at the last minute, victims of a rain-out. Kirk let them use a building free of charge.
"We exist for the community," he said. "God gave us this to give it away. We are stewards of his ministry. My dad, Tom Kirk, toured the country raising money for homeless shelters."
Consequently, Realife could someday include a complex that would serve homeless people in need of shelter.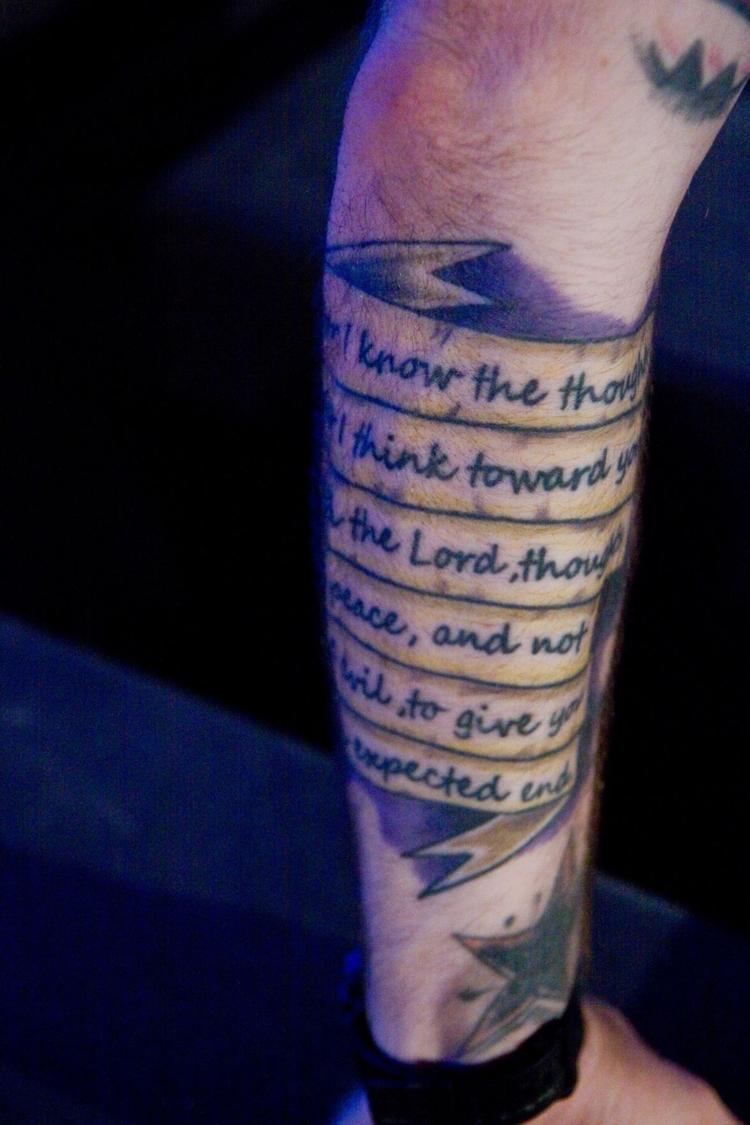 "What if we build a building that could house single parents, a place to live rent-free for a year?" Kirk said. "I'm not saying that's exactly how we'll do it, but I'm dreaming about it."
Wide swaths of people from myriad segments of life attend Realife. Witness 70-something grandmother Peggy Borgos in the pews with tattooed teenagers, gray — and perhaps even purple-haired neighbors on any given Sunday.
"They're just people," said Borgos. "I feel so blessed to be a part of that church family. I sit next to a person who is recovering. I choose to do that, to let them know that I am there for them. They're accepted there. They're a part of the church family."
Some were addicted to drugs, lost. Some buried in a bottle, lost. Some lied and cheated, equally lost.
"I'll tell you this," Buckner said, "Joel and Angie have a heart for people. They want people to feel comfortable here, to feel loved."
At Realife, non-judgmental routes to Christ exist.
"There's a single mom who comes to church here," Kirk said. "She has an 8-year-old daughter. She had not been to church in eight years. She stopped going because her preacher told her she was going to hell for becoming pregnant as a single person. She now serves here. She's rededicated her life to Christ."
Honesty prevails at Realife.
"People look at me strange when they find out I go there," Borgos said. "Well, I say, 'You don't know what you're missing.'"
Blunt testimony spoken does not meet rebuke. Instead, the broken join the broken in a shared quest for salvation in the name of Jesus Christ.
"We lovingly try to heal broken lives," Kirk said. "I was broken. The God I know is more concerned with what's in our hearts than what's on our backs."