BRISTOL, Va. — It's 9:30 a.m. Thursday morning, and the breakfast business Is brimming at the G&G Country Store in Bristol, Virginia.
I'm up here gobbling down four pieces of bacon, sliced tomatoes, scrambled eggs and a hearty helping of biscuits and gravy.
Across the booth from me is the legendary Bristol businessman Bobby Griffin, who, at age 88, is munching on a tenderloin biscuit, washed down with a cup of coffee.
Griffin eats about 95 percent of his meals at restaurants, he said, and he's always passing along tips about where you might find the next great bite. "I hate to eat alone at home," he said.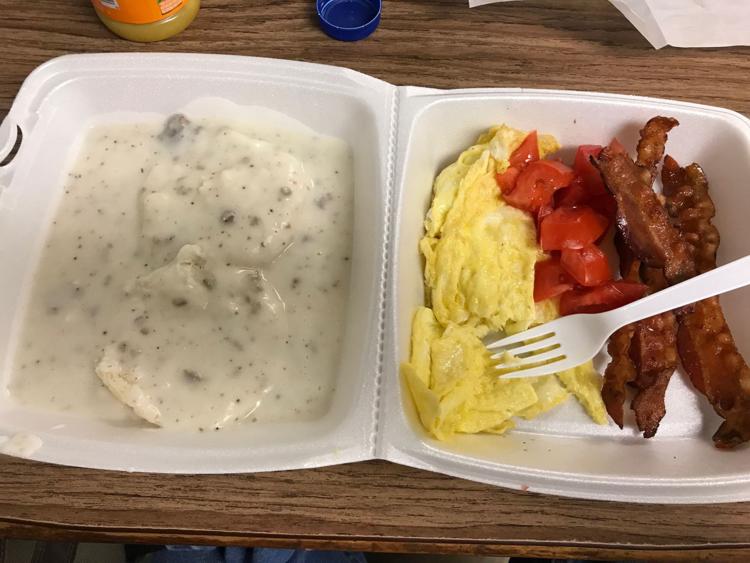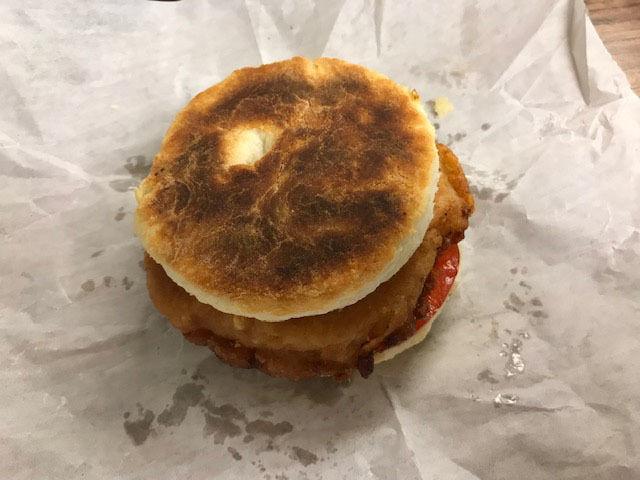 So here we are at this little country store, just off I-81's Exit 3 and within walking distance from a potato chip factory called Shearer's.
And now, while the early bird breakfast bunch has flown away by 9:30, there is still a line waiting to get more biscuits — even at 10 a.m.
What's the buzz?
"Good food," Griffin jumps in to say.
Janice Houser laughed at that comment.
"And, basically, our customers are just a really good clientele that we've had for years," Houser told me. "It's like family. We're all like family. We love 'em all."
Houser, 55, serves as the manager for her brother Daniel Laughlin, who has owned the G&G Country Store for 30 years.
Once this truly was a general store; now it's a deli for breakfast and lunch.
But you can buy a bit of tobacco and bottled drinks.
In the spring, business dropped about 40 percent due to the COVID-19 pandemic, Houser noticed.
But it has since bounced back with the start of the summer.
And that's especially true as the sun comes up each morning.
"They're sitting there before we open the door," Houser said with a laugh. "And they're from all over. Some are from the Tennessee side; some are from the Virginia side."
In the back, you'll find seating for about a dozen customers — what's just now again open after being closed due to coronavirus concerns.
Customers here are "very dedicated," Houser said. "When the back was closed, and they couldn't eat in, they would eat in their cars."
Bacon is the big deal, Houser said. "Bacon, we sell a lot of."
You do get a pile — four pieces — with your order. "We put a lot on there. It's not that one little piece that you have to hunt for," Houser said.
Tenderloin, too, is a treat favored by many.
Standing tall, the country store building dates to the mid-1900s, according to Houser, and, here, you could once buy practically everything — from dog food to clothing.
"And when my brother first bought it, it was a convenience store," Houser said. "We had shelves and shelves of groceries."
Now, it's all about food, served hot and fresh.
"Basically, we're just a deli," Houser said. "Breakfast is good. And we do a pretty good lunch as well."