GLADE SPRING, Va. — Ronda Caudill grinned like a girl stepping into her own make-believe dollhouse.
She pointed to vampires in one room and a skeleton in another.
"And, of course, we have clowns everywhere," she said, "because people are freaked out by clowns."
Those clowns stand inside Caudill's Nickerson Snead House, a structure with a history that spans about 200 years in Glade Spring, Virginia.
Come Halloween, Caudill webs this world with skulls, crossbones, spiders and snakes.
This is her dollhouse; she doesn't live here. It's just where she plays, especially in October.
Only, this year, that dollhouse won't have a doll room.
Dolls just did not fit into Caudill's interpretation of Dante's Inferno, said the 50-year-old author and mother who lives in Glade Spring.
Starting as early as August, Caudill fancies a fix of frights for nights inside this house, enlisting help from a cast of family and friends.
The results just might make you jump over furniture, trying to get away, or simply stand in place, hollering, "I can't get nothing done! I can't get nothing done!"
Seriously, those were actual reactions of two visitors here over the years, says Caudill's younger brother, Daniel Shew, who lives in Bristol, Virginia, and helps with props and scenery.
"Every year is different," said Shew, 35. "We created some new things but left some things out."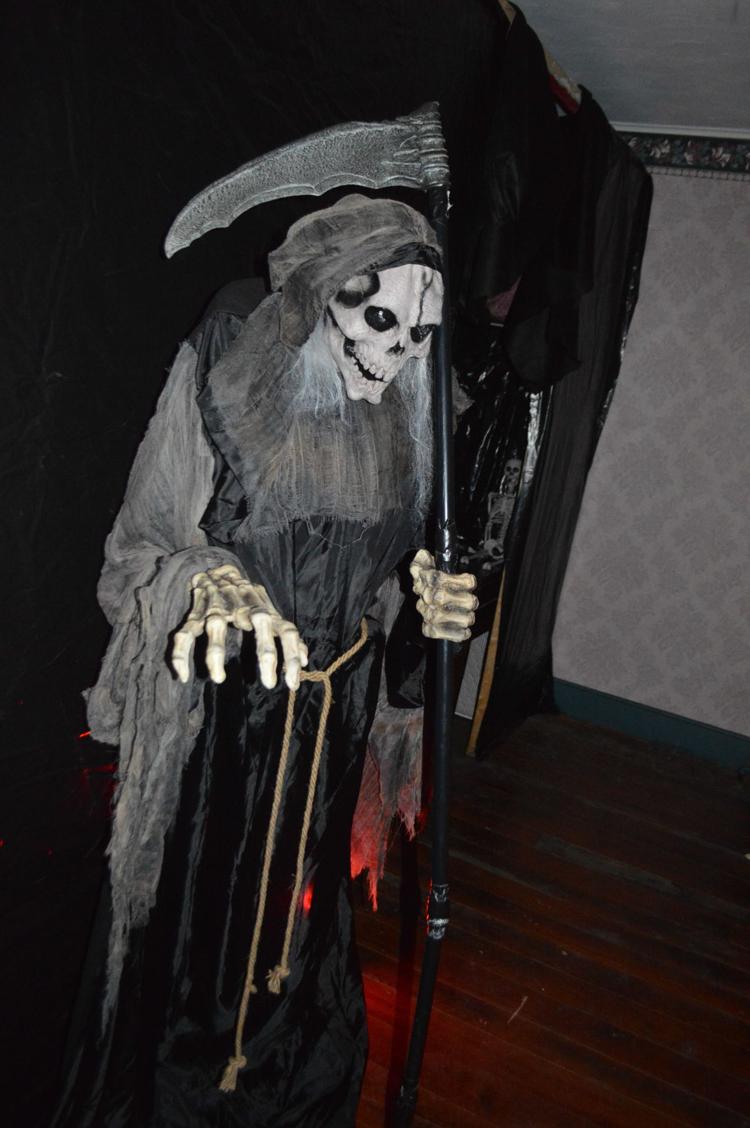 Spanning footbridges and creeping around cobwebs, Shew said, visitors should "walk away thinking it's the scariest year ever."
Caudill believes so.
"It's the way the house is partitioned off. It makes it really creepy with no lights," Caudill said. "It's dark. You've got the red lights. This is not its natural state. There are all the hiding places."
At this spot, at the crossroads of U.S. Highway 11 and state Route 91, Caudill opens this circa-1835 brick home for more than a month's worth of weekends, providing a thrill attraction full of scream dreams in the season of the witch.
"There are actual ghosts in this whole house," Caudill said with a grin. "There's something everywhere."
Besides the alleged haunting, more inspiration for Caudill comes from her love of horror movies.
Still, Shew said, some horror fans might find this place even scarier than what's on screen.
Once, a girl entered the haunted tour at the Nickerson Snead House, saying she loved horror movies. But here, Shew said, that girl only made it halfway through the tour — and refused to see the rest.
Later, that girl's father said, the girl never watched another horror movie again.
Shew laughed and added, "We broke her."