ABINGDON, Va. — Stephen Gilbert stuck a fork in his salmon creation, and he smiled at the center of Abingdon.
In this restaurant-rich town, seafood is proving perennially popular. And that's holding true for Morgan's, which opened on March 1, 2018, on Abingdon's East Main Street.
Gilbert, 35, the manager and owner of this 100-seat restaurant, selects staples like salmon and scallops on his ever-changing menu.
I tried both.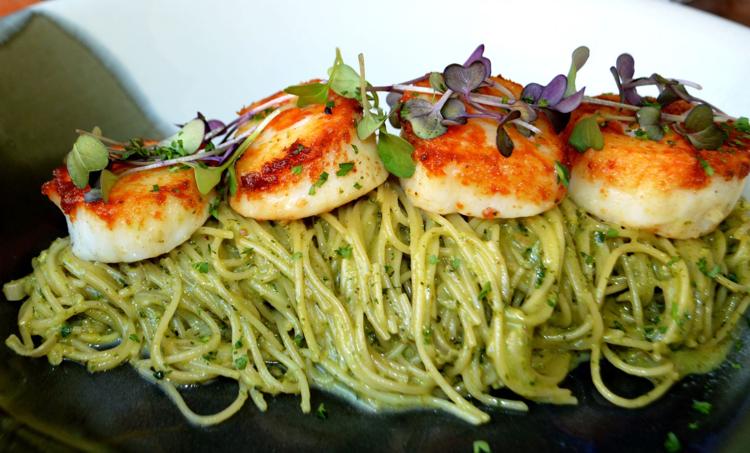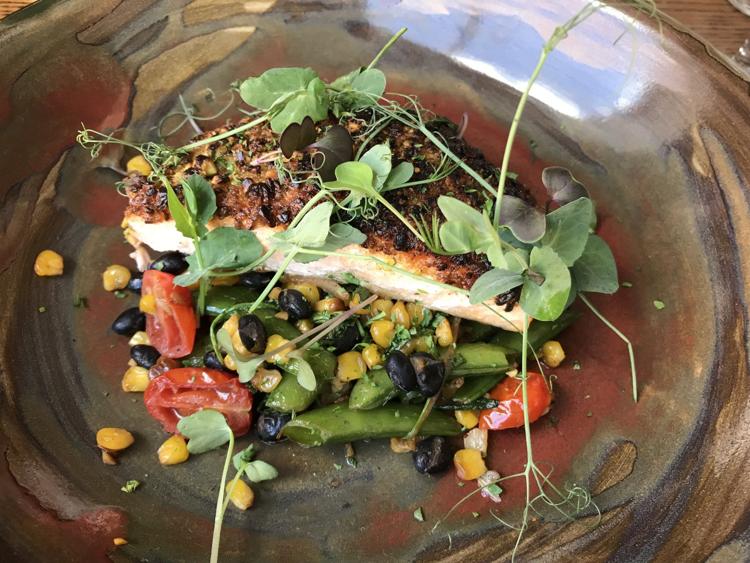 Four scallops arrived atop angel hair pasta as a Tuesday night special.
Faroe Island Salmon — actually listed on the menu — came crusted with pistachios and served over a mixture of charred corn, snap peas, black beans, cherry tomatoes and wilted arugula.
Another must-bite: the grilled bone-in pork chop, brined in whiskey and brown sugar; it's served over kilt greens with bacon and apple cornbread and finished with pomegranate molasses reduction.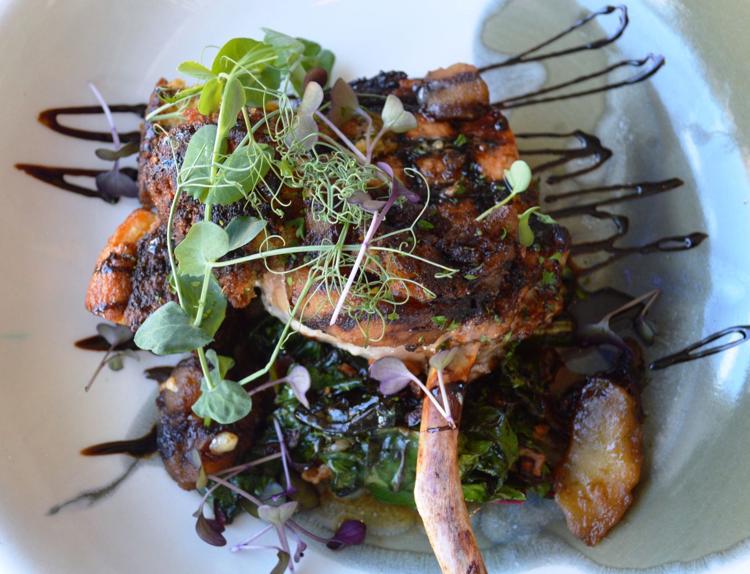 Morgan of Morgan's
Lunch is now off the menu at Morgan's.
"We're not doing lunch anymore," said Stephen's wife, Morgan Wallace Gilbert, 30. "It wasn't worth our while."
But the restaurant remains open six nights a week for dinner, serving pork, steak and seafood entrees plus appetizers like mussels, oysters, shrimp and goat cheese.
The Gilberts have also discovered big business for brunch on Sundays, when after-the-sermon churchgoers slice into quiche, grits, French toast, biscuits and gravy.
Skipping lunch has helped Stephen Gilbert's sleeping patterns. He has since scaled back his 100-hour weeks to what he calls "70-ish" at this restaurant that he named for his ever-smiling wife.
Here, sometimes, you'll find the "Morgan" of Morgan's strolling from table to table, greeting guests. More often, though, Morgan Gilbert may be found in Russell County, Virginia, where she has just capped a career teaching at Lebanon High School and is now moving to an art instructor position at Southwest Virginia Community College at Wardell.
Stephen's story
Stephen Gilbert grew up in Abingdon and graduated the Southeast Culinary & Hospitality College, a cooking school in Bristol, Virginia.
For five years, Stephen served as the executive chef at The Tavern in Abingdon. He also worked at House on Main, another Abingdon restaurant.
Briefly, too, both Morgan and Stephen worked at Heartwood - now the Southwest Virginia Cultural Center & Marketplace in Abingdon.
That's actually where they met.
Today, at Morgan's, the Gilberts concede it's a challenge to run a restaurant while maintaining marital bliss.
"Have a really good relationship," Stephen Gilbert suggested. "And don't mind having time apart from each other."