MARION, Va. — You won't go hungry at The Restaurant at Hungry Mother State Park.
This longtime attraction, open since the 1930s, serves a delightful mix of chicken and seafood plus hamburgers and sandwiches.
And, yes, that seafood hits the mark after spending a day strolling along the 108-acre Hungry Mother Lake, paddling a kayak or perhaps walking barefoot on the sands of Hungry Mother Beach.
Of course, too, with a name like "Hungry Mother," you should expect to find a restaurant on site.
So come hungry, all you mothers, fathers, sisters and brothers.
The Blackened Salmon ($20) is a feast all on its own. It features a fresh filet of salmon, grilled with blackening spice. And it's served over bowtie pasta, tossed in a creamy parmesan and white wine sauce with diced tomatoes and green onions.
That salmon goes great with garlic bread, which is served on the side.
But, you'll also be welcomed with buttery bread — a basket of golden rolls served with your drink order.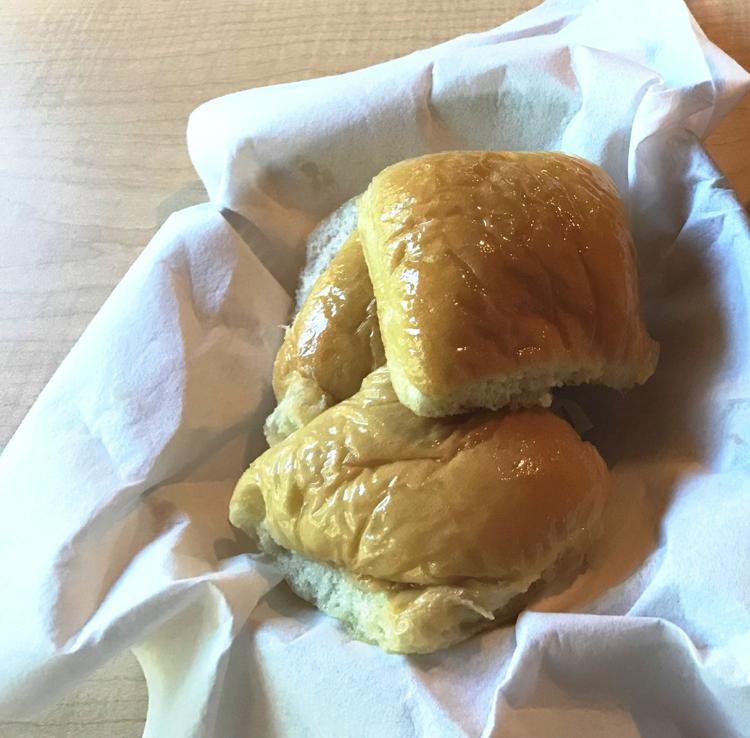 What you don't eat, be sure to take home: Those rolls are perfect for making ham sandwiches, even without mayonnaise.
While here, try the salad bar. And taste the soup.
The potato soup combines diced potatoes, celery and onions with bacon, milk, cream and chicken stock.
More tangy, yet equally filling, the tomato basil soup unites canned tomatoes and fresh basil with onions, cream and V8 juice.
These flavors won favor with my taste buds; they were also a hit on a recent Friday night with longtime Marion resident Billy Buchanan, an executive with the Bank of Marion.
Author Tom Perry, of Ararat, Virginia, recently raved about a plate of chicken while the flounder won praises from Russ Hauver, a Marion resident.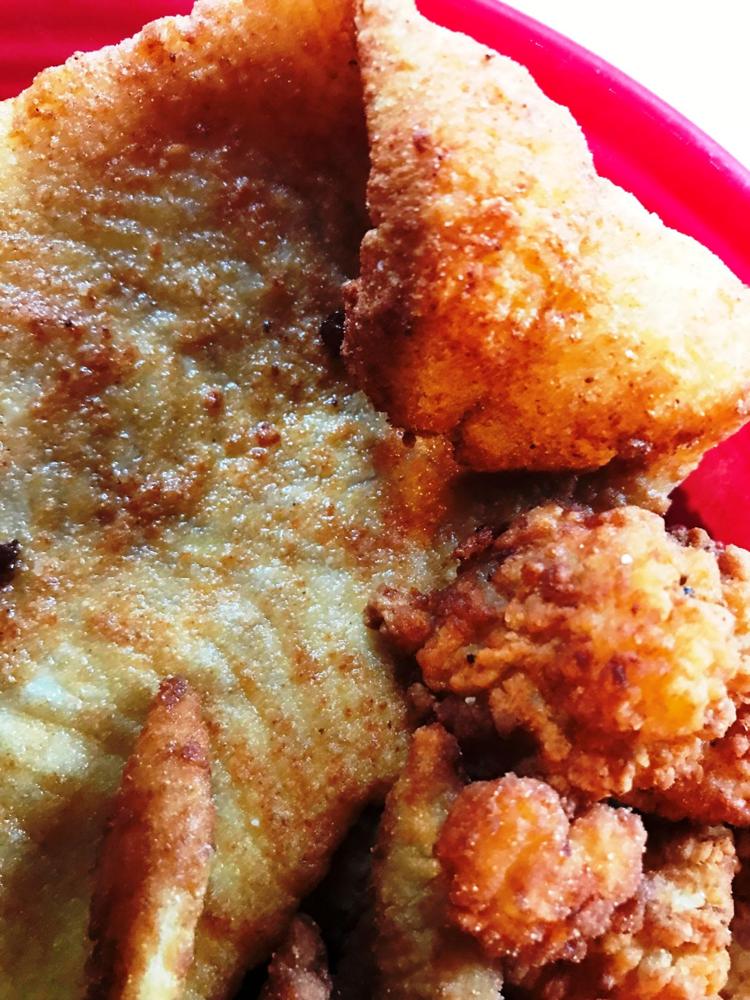 Here, on a Saturday night, I sampled the Seafood Platter ($17), centered by a filet of flounder, deep-fried golden brown. It's juicy. That fish was joined by sprinkles of popcorn shrimp, fried clam strips and fries.
The restaurant building, itself, is also a delight, featuring framed photos and articles highlighting the history of the state park, which opened in 1936.
Look high, and you'll even see a handsome canoe hanging from the ceiling.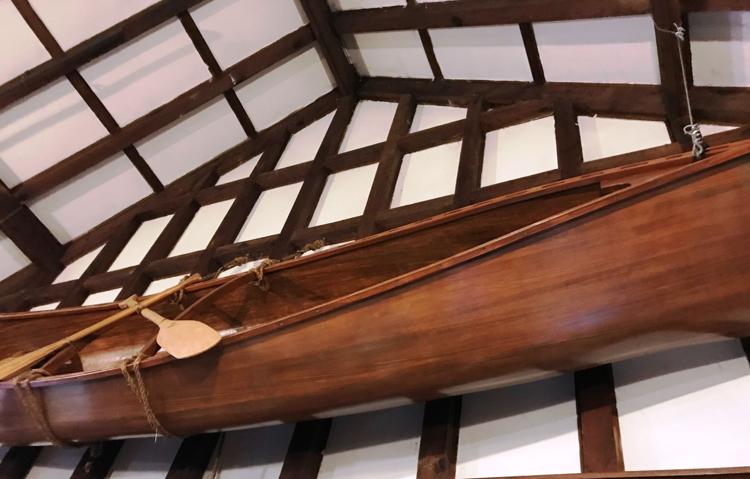 Inside, the restaurant offers soft and relaxing lighting.
Outside, you can dine while enjoying lovely park views.
The restaurant includes meeting rooms for the likes of the local Rotary Club.
What's more, you'll find the staff on the road often, said restaurant manager John Stone, as they cater special events.