ABINGDON, Va. — I cannot begin to brag enough about the crab cake at Luke's Café.
So let me first introduce you to Luke Patterson. He is this restaurant's multi-talented owner in Abingdon, Virginia.
Luke's Café is a cool and casual, rock 'n' roll kind of eatery standing right at the edge of U.S. Highway 11 on the south side of Abingdon. It's close to Virginia Highlands Community College and only 10 miles from the northern edge of Bristol, Virginia.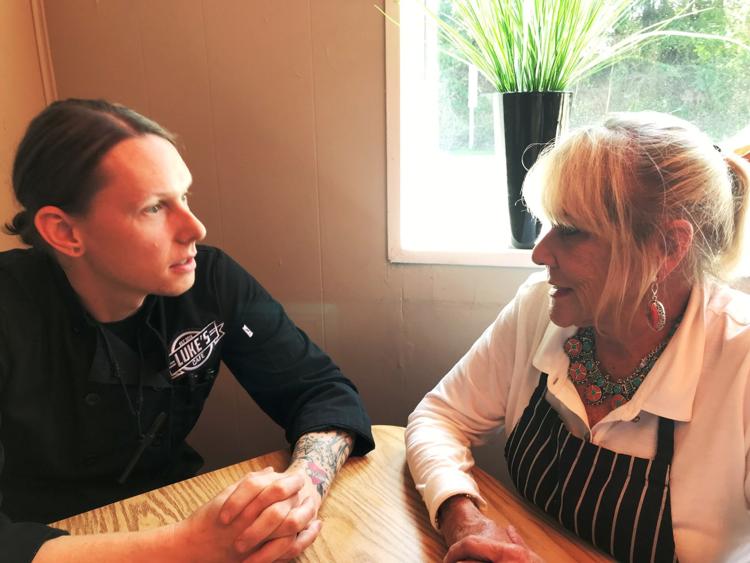 And Luke?
Well, he's quite literally a rock 'n' roll kind of guy.
Back around 2012, in the early part of this decade, you would have found him on tour as the guitarist for Star City Meltdown, a modern rock band known best for the hit "Here with You."
This five-man band toured the country, playing gigs with groups like Korn and Candlebox.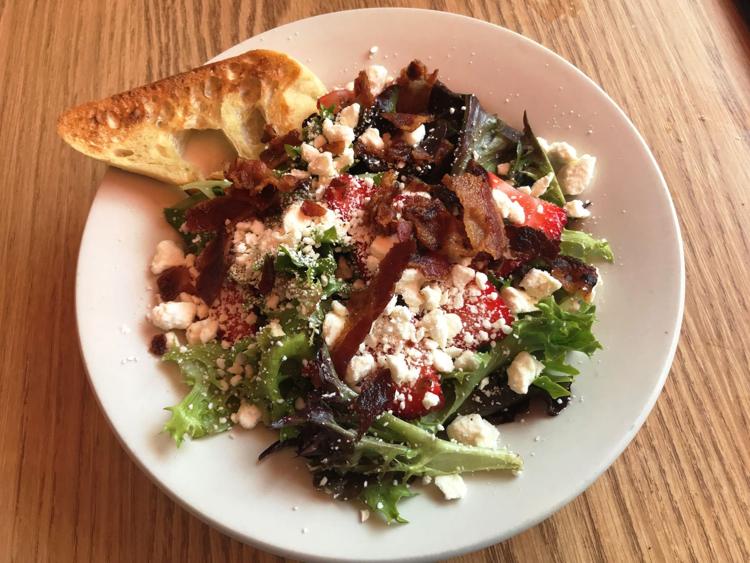 Then, little more than five years ago, Patterson retired from the rock scene and landed back in his hometown of Abingdon, where he graduated Abingdon High School in 2002.
"We just opened at the right time, in the right place," said Patterson, 35.
Luke's Café focuses on art, exemplified by the large outdoor mural painted by Patterson. That gives it a groove, much like Abingdon's old Starving Artist Cafe.
That's no coincidence.
Patterson got his start in the culinary world as a dishwasher at the Starving Artist in the late 1990s, working from age 14 to 18, largely in the dishroom.
"That ultimately led to all this," Patterson said with a smile as he showed off his restaurant, featuring a room dedicated to movie starlets Marilyn Monroe and Audrey Hepburn.
Right out of high school, Patterson studied culinary arts in Florida then moved to Myrtle Beach, South Carolina, and Wilmington, North Carolina, all the time working in restaurants — until landing the gig with Star City Meltdown.
"I needed to have that experience," he said. "It's just something I needed to do."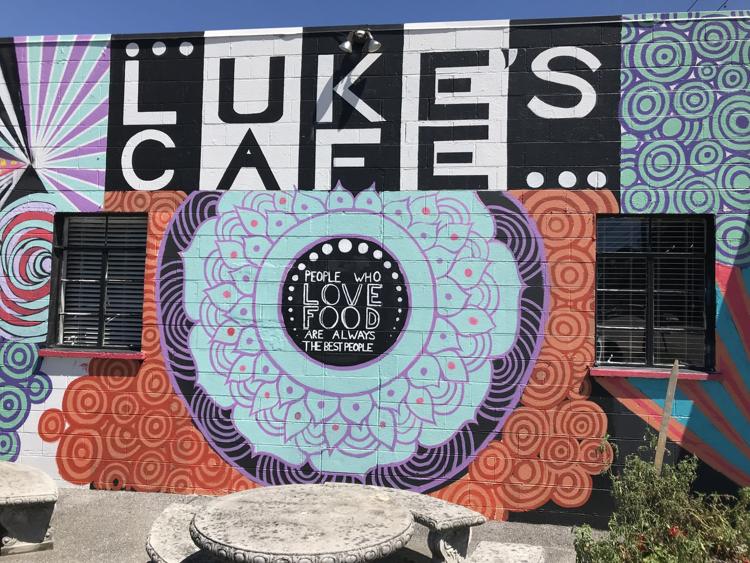 Today, the walls of Luke's Café tell stories, showing off what Patterson calls "ultra-casual, all original-style stuff," like guitars and posters.
"Ours is like a rockabilly Cracker Barrel," Patterson said. "I've got saxophones and clarinets next to movie posters. It's all a one-way street that intersects three roads — art, music and food."
Don't forget the food.
"Every single element of everything is homemade," Patterson said. "I like to call it 'Food Truck Food.' It's almost like street food."
For lunch and a subsequent take-out order, I sampled shrimp tacos, fish tacos, a meatloaf sandwich, the Strawberry Bacon Salad and the crab cake, served with a side sauce.
"You've got to make it all crabmeat," Patterson said.
"When you take a fork and break into a crab cake, it should be lump, and it should be all crabmeat. It shouldn't be a mix of cornmeal and flour or Panko breadcrumbs or regular breadcrumbs," he added.
"It has to be all lump crabmeat. You have to find some way to make it stay together without using a ton of breading. The secret is minimal ingredients. Accentuate the crabmeat with very little things — Worcestershire sauce, a tad of Old Bay, a tad of dry mustard. Squeeze a few lemons in there, and bread 'em up."