Kenneth Reynolds misses the excitement of tobacco auctions.
"It was a big day when a farmer went to market to see how his tobacco sold and to get his check," remembered Reynolds, 75.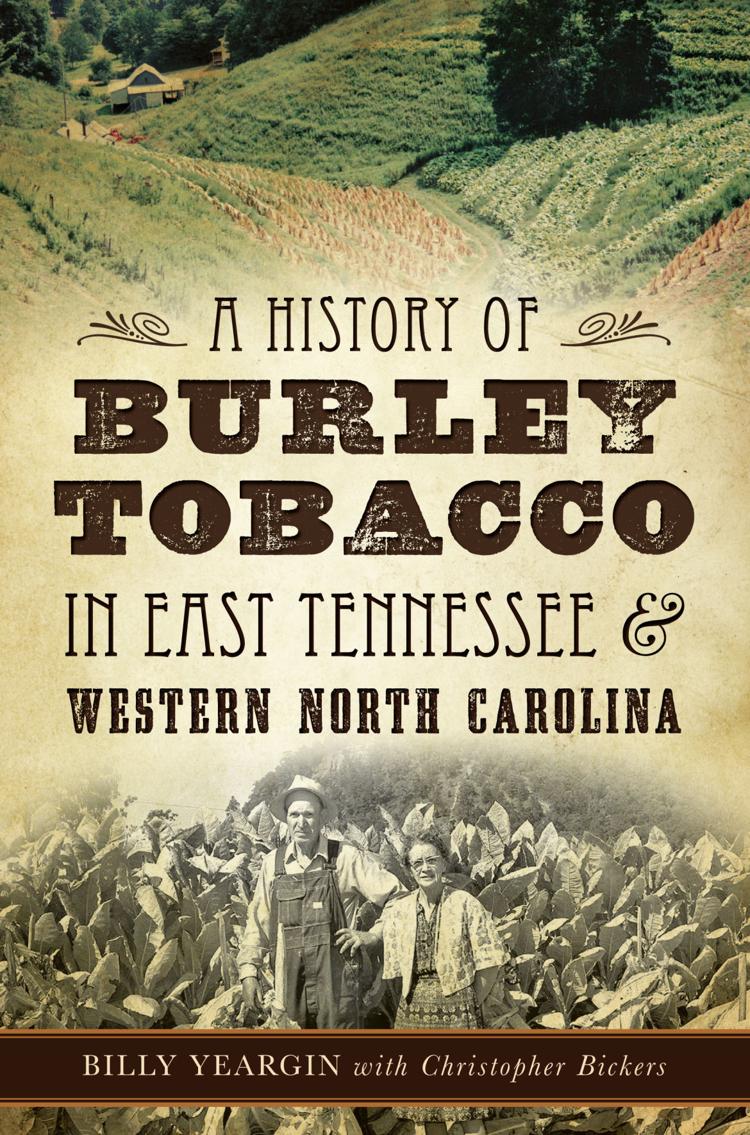 In the White's Mill community of Washington County, Virginia, Reynolds once grew as much as 12 acres of burley tobacco; now he's down to less than three acres.
And it's no longer auctioned. What he sells, today, goes to supply a contract. "It's all growing under contract," Reynolds said. "That's the thing about it."
Though a Virginia resident, Reynolds is featured in 2015's "A History of Burley Tobacco in East Tennessee & Western North Carolina" (The History Press) by authors Billy Yeargin and Christopher Bickers.
This book explores how tobacco farming has changed.
The paperback also explains why these mountains are a prime place for growing burley tobacco. "It's the lime in the soil; it's just very conducive to producing a lot of crops," said co-author Christopher Bickers, 66, of Raleigh, North Carolina.
"The old-timers will tell you that the humidity-slash-wind conditions in the fall are very accommodating to curing burley," said Bickers. "And they claim that they get better cures than in the bluegrass of Kentucky."
Some of the farmers featured in this book have since died, said Bickers, who grew up in Knoxville, Tennessee. "And I have a feeling that probably, for all of them, we gave them their last chance to share their memories in tobacco production."
"A History of Burley Tobacco" by Yeargin and Bickers is not the only recent attempt to capture the history of burley tobacco in East Tennessee.
Another author, Tom Lee, got fired up when he wrote his 2005 book, "The Tennessee-Virginia Tri-Cities: Urbanization in Appalachia, 1900-1950" (University of Tennessee Press).
Today, as an associate professor of history at East Tennessee State University, Lee heads up "History Harvest: Preserving Appalachia's Tobacco Heritage."
Lee is collecting the history of local tobacco by digitizing borrowed photos and, ultimately, creating a traveling exhibit to showcase the Mountain Empire's tobacco history and artifacts.
"I was just picking up more and more information and started thinking about tobacco in more agricultural history terms," said Lee, who grew up on the outskirts of Johnson City, Tennessee.
"What really interested me, in part, was the role that government or the state has played in tobacco — and encouraging farmers to grow it."
That changed at the dawn of the 21st century, however, with the end of a government price-support system and the demise of tobacco auctions.
All this is part of the "History Harvest" story.
Yet so are the people who have grown tobacco, Lee said.
"I think the biggest thing that I would hope to get out of this is to have people stop and think about that tobacco heritage in this region and how significant it's been," Lee said. "It's to think of tobacco not merely as an economic crop but as a cultural crop."